It's pumpkin-flavored everything season and Halloween is just around the corner. Along with the crisp air and welcomed layers, it's the perfect time to get out with the family and enjoy the bounty of Fall. Whether you and your kids enjoy being spooked, or just love candy, Southwest Louisiana has something for every family. Here are the top events happening this month. Enjoy!
FOR THE LITTLE ONES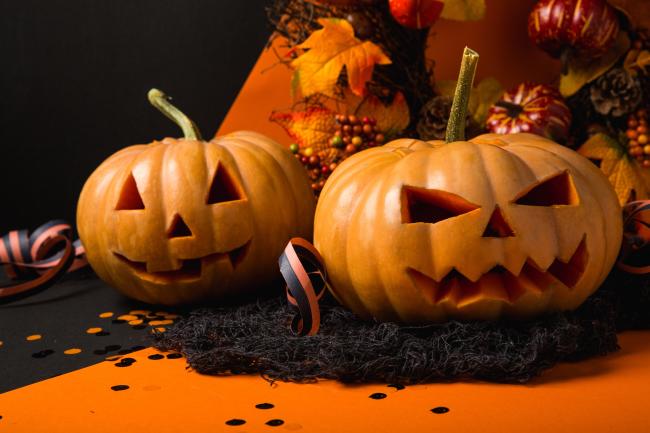 BOO-TASTIC BASH at Prien Lake Mall
496 W Prien Lake Rd, Lake Charles, LA
October 31, 2019, from 5-7 pm. FREE
Trick-Or-Treating at a safe and well-lit environment to have children of all ages sport their best costumes and trick-or-treat throughout the mall with participating retailers. The first 250 children to check-in will receive a reusable Halloween tote and candy map. Mall-wide games, face painting, and candy will be from 5-7 pm throughout the mall, provided by the City of Lake Charles. 
Kid's Club Pumpkin Cookie Decorating at Michaels
3425 Derek Dr, Lake Charles, Louisiana
Saturday, Oct 12, 2019, at 10:00 am. $3 per project.
For ages 3 and up, the perfect seasonal crafting with a sweet reward at the end! Adults must remain on-premise while the child creates, but why not shop around in the meantime? Just drop-in on the day or sign-up in-store ahead of time.
FOR ALL AGES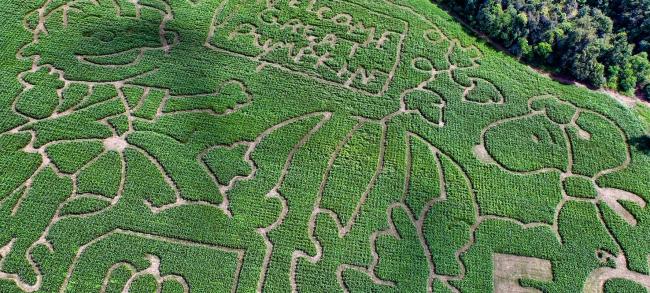 CM Farms-Louisiana's Largest Corn Maze Experience
252 CM Farms Road, Dry Creek, LA
October 5-26, 2019, Fridays 6-9 pm, Saturdays 10-8 pm, Sundays 1-6 pm. Online tix: $14.95, At the gate:$16.95.
So much to do here! From the perfect family photo-ops and props, massive pumpkin patch, live animals, corn mazes, and even laser tag for an extra fee, this massive family-run farm has 40+ attractions for the entire family. Live entertainment and fresh food from the farm to eat is available as well. Plan an entire day because there are a tractor load of activities to decide from! Learn more at: https://cmfarmsllc.com/fall-fun/
TEEN EVENT
Central Library's Haunted House Escape Room
301 W Claude St. Lake Charles, LA
October 17, 2019, from 4 pm - 5:30 pm. FREE.
This Haunted House Escape Room teen event is limited to ages 13-17. Classic ghost stories are timeless, but you're on the clock. You'll have sixty minutes to outsmart the library ghosts and escape.
FOR THE ENTIRE FAMILY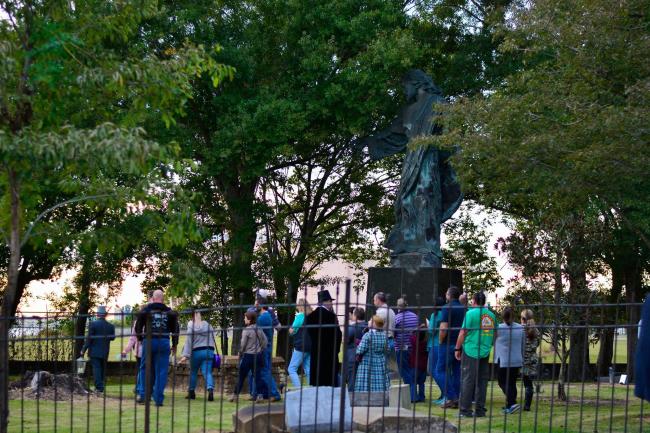 Living History Cemetery Tour
Bilbo Cemetery, Sallier Cemetery, Combre Memorial Park, and Catholic Cemetery
October 25th. 5pm-8pm. $20 for adults, $15 for Seniors, and FREE for children 12 & under. Guests will have the freedom to drive to each cemetery at their own pace.
History comes alive on this guided walking tour as actors dressed in period attire embody the lives of prominent local figures who have greatly impacted the Lake Charles area. Civil Rights activists, early settlers, and French aristocrats will engage the audience with their life stories and epic feats. Both educational and local!
FOR THE DARING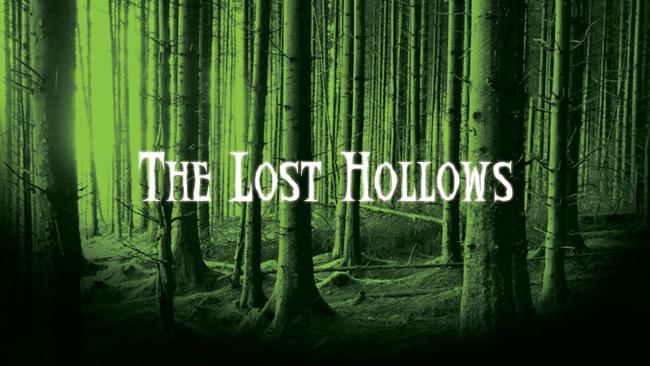 The Lost Hollows Haunted Attraction
3401 Derek Drive Lake Charles, LA 70607
Recurring weekly on Friday, Saturday. September 27th-November 1st from 6 pm - 11:30 pm. $25 per person & $38 for FAST PASS.
For the more daring members of the family (children under 13 must be accompanied by an adult,) have a screaming good time at the locally owned and family operated Haunted attraction that will be sure to get your heart racing. This chilling experience includes a hayride as the sun goes down into deep woods where you are then released to wander the 'Deadly Pines Trail' at your own risk. October 31st and November 1st will be a special "Lights Out" tour where you will only use your flashlight to navigate the trail amongst the monsters and terrors.
Click Here to view All of the Halloween Events