The holidays are upon us and for many people, to varying degrees, that means shopping! We all want to find fabulous gifts for our family and friends. You can score those perfect presents at various holiday markets sponsored by local organizations. You'll find a myriad of artists, authors, and master craftsmen selling their unique creations. These events will help you get started.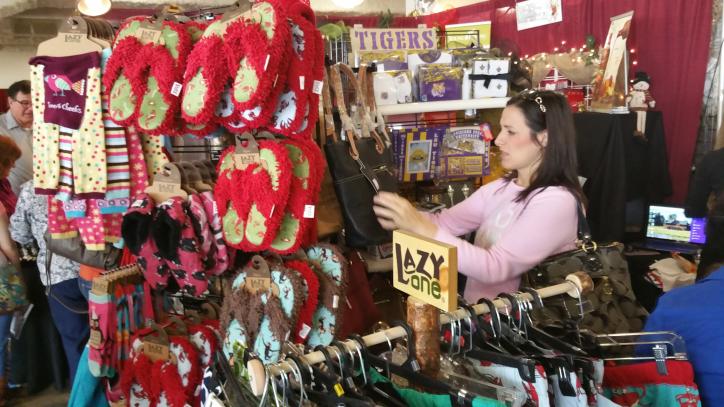 Holiday House at Christmas Under the Oaks

The city of Sulphur plans quite a party when it comes to holiday festivities. Christmas Under the Oaks takes place December 3-5 at the Brimstone Museum and Henning Cultural Center at 923 Ruth St. in Sulphur. Over 30 delightful "shops" will put festival-goers in the Christmas spirit, according to Thom Trahan, Executive Director of the Center.  A Preview Gala will take place Thursday, Dec. 3, 6:30-9:30 p.m. Tickets for this private catered reception and preferred shopping event are $40. On Friday and Saturday, events include live entertainment, carnival rides, and of course, holiday shopping. At 6 p.m. Friday evening, line up along Cypress St. to watch the magical Kiwanis Lighted Balloon Parade.
Saturday morning, bring the kids for Breakfast with Santa at 9 a.m. Take a step back to biblical times as Houston River Baptist Church enacts a live nativity scene. Tickets for Holiday House shopping are $5. All other events are free.
Christmas in Sulphur includes activities from across the community. For more information, go to www.christmasinsulphur.org.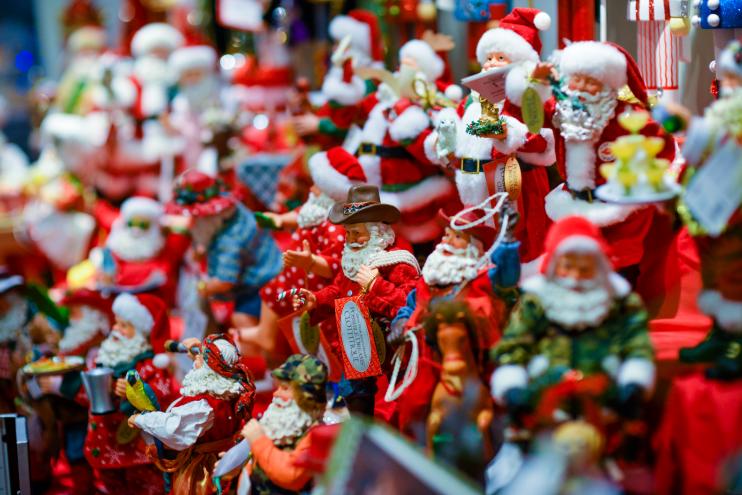 Holiday Art Market
The Arts and Humanities Council of Southwest Louisiana will host a Holiday Art Market Friday, Dec. 11, 3-7 p.m., Saturday, Dec. 12, 10 a.m. – 5 p.m., and Sunday, Dec. 13, 1– 5 p.m. A wide variety of artists will display and sell original artwork. Items at this event are sold tax-free. 10% of proceeds will benefit the Frances G. Bulber Youth Orchestra. Musicians will entertain shoppers and Spoonful of Sugar bakery will be onsite with holiday treats. The event is held at the Central School Arts and Humanities Center, 809 Kirby St., Lake Charles. 


For more shopping and gift ideas, visit our Things to Do - Shopping page, here.