There is so much history in Southwest Louisiana, it's hard to tell someone about it all in one blog post! As promised, here is Part Two of the Southwest Louisiana History: "Most Asked Historic Topics" series. Enjoy!
1. Toni Jo Henry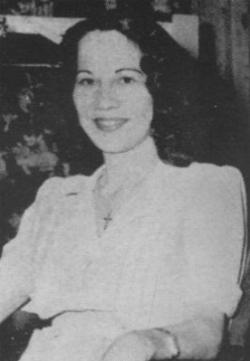 Everyone is interested in the sensational trials of Toni Jo Henry. The shocking details of the murder and the tarnished glamour of the defendant Toni Jo made for a tabloid drama that distracted from the early war years. She was convicted of murdering Joseph P. Calloway on Feb. 14, 1940. Her electrocution in the basement of the historic Calcasieu Parish Courthouse marked the end of the last woman to get the electric chair in Louisiana. It is rumored today that her spirit haunts the Calcasieu Parish Courthouse on Ryan and Kirby Streets.
2. Gerstner Field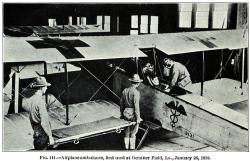 Gerstner Field was a large World War I aviation training camp that existed during the years 1917-1921 about 15 miles southeast of Lake Charles. Gerstner Field was Lake Charles' and Louisiana's first military air field. Several thousand persons worked at the camp to graduate a total of 499 fighter pilots and aviation instructors from its training courses. These graduates were sent either overseas to participate in the war or to other air fields around the country to serve as instructors.
Today, the green and white Gerstner Memorial Drive signs in Lake Charles along La. Hwy.14 point the way southward to the crossroads village of Holmwood near where the field was once located. Travelers will find a historical marker located one-half mile south of Holmwood on LA Hwy.27 (the Creole Nature Trail) at the corner of Old Camp Road. 
3. Midwestern Migration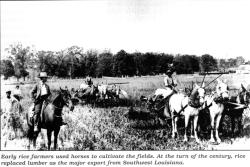 The 1870s and 1880s mark a period of great growth for the area. The railroad finally crossed the great prairie connecting the great southwest with the rest of the State and nation. Midwesterners were drawn to the area and develop towns like Vinton and Iowa. They brought with them steel plows, harvesters, steam engines and the rice industry. The marshes were drained and fields were plowed to plant rice. One inspired entrepreneur, J.B. Watkins, determined and declared that Southwest Louisiana was a genuine paradise, untouched by the war, with large tracts of land unsettled. He raised and spent a fortune in promoting the area with his North American Land and Timber Company.
I hope these brief history lessons have inspired you to learn more about our area. Experience our past for yourself by visiting our museums, where the history lives on. Visit http://www.visitlakecharles.org/things-to-do/history/ for museum details or to download our Historic Calcasieu Parish Guide. Read more about our rich history on the Calcasieu Historical Preservation Society website at www.calcasieupreservation.org.