I have a kind of embarrassing confession – I can never spell "étouffée" correctly.  I get tripped up and lost on how many t's, f's, and e's there are in this French word meaning "smothered." And where do the accent marks go?? Now this may not seem like a big deal to you, but my maiden name is LaBove – I have Cajun French in my blood! I should know these things. I'm so ashamed.
Luckily, étouffée is hard to spell but easy to cook and even easier to eat!
 Étouffée is a Cajun/Creole dish typically made with some kind of shellfish, cooked down or "smothered" in a sauce made from a roux.  Around here, crawfish or shrimp étouffée are the big favorites.  At the time of writing this, it's not crawfish season, so today I'm going to share how to make a shrimp étouffée. But, if you want crawfish étouffée instead, the recipe for the sauce doesn't change a bit, so use what you like!  Let's get to it! 
Ingredients
1 cup diced white onion
1 ¼ cup diced celery
1 cup diced green bell pepper
½ cup diced green onions
3 cloves diced garlic
½ cup butter
½ cup plus 2 tbsp flour
2lbs peeled shrimp
1 can (14.5 oz) chicken broth
1 cup water
2 tbsp tomato paste
2 tbsp Worcestershire sauce
¼ cup chopped parsley
1 bay leaf
Tabasco, Cajun seasoning, salt, and pepper to taste
First, you make the roux.  If this is your first time to make a roux, don't be afraid – it's easy!  And it's worth the extra time it takes to let it cook. (Learn how to make a roux, here.)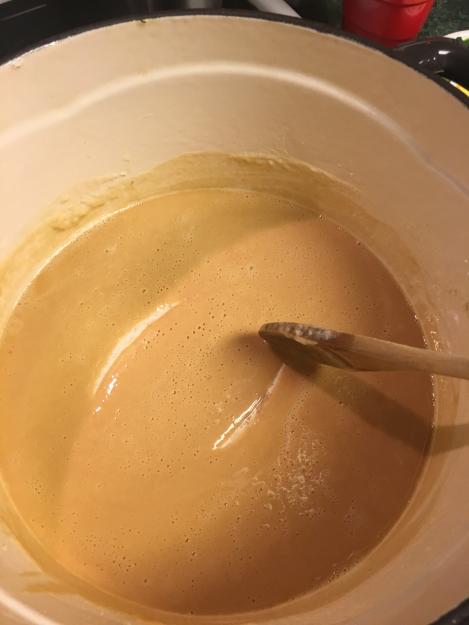 In a large heavy pot or dutch oven, melt butter over medium heat then stir in flour to make your roux. Cook and stir your roux for about 20 minutes until mixture is a caramel-colored paste.
Add all your diced vegetables and stir, coating them in the roux for 2-3 minutes. Season vegetables with your choice of Cajun seasoning and salt and pepper to taste – remember you can always add more later!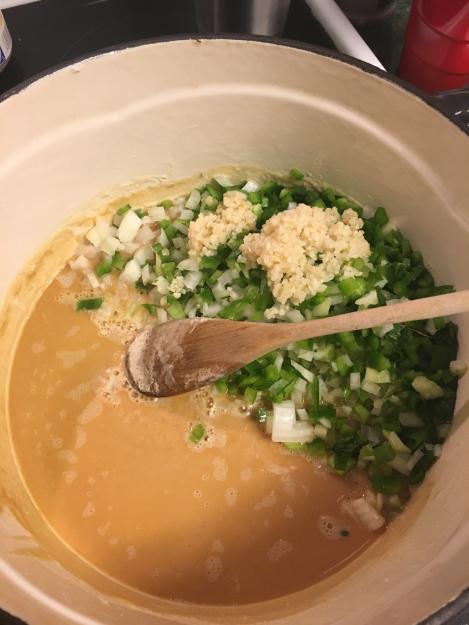 Stir in broth, water, tomato paste, Worcestershire sauce, parsley, bay leaf and Tobasco sauce. Then add your shrimp and bring it all to a beautiful boil.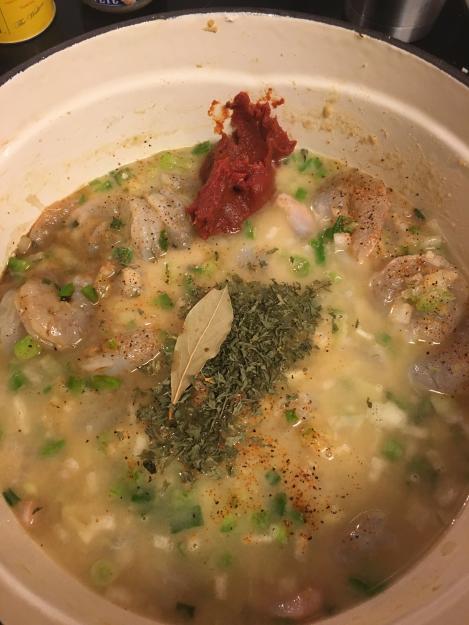 Once boiling, reduce heat to low, cover the pot and let it simmer for 30-40 minutes. The length of time you cook depends on how tender you want your shrimp and how thick you want the sauce – the longer you cook, the thicker the sauce.  Stir occasionally and taste and adjust seasoning if needed as you go.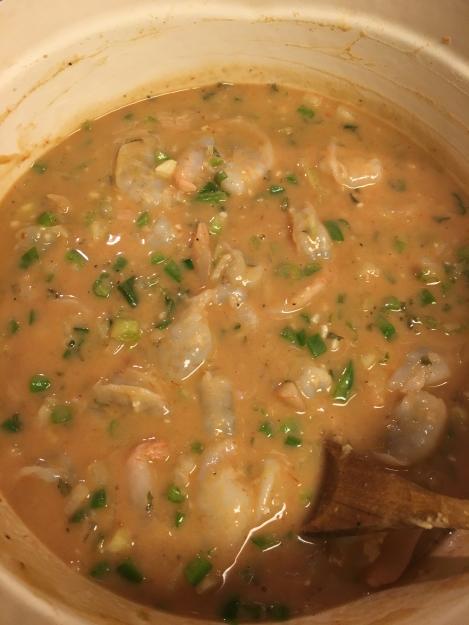 Dig out the bay leaf, toss it away and serve your étouffée over rice and some crusty bread on the side to help soak up all that delicious sauce!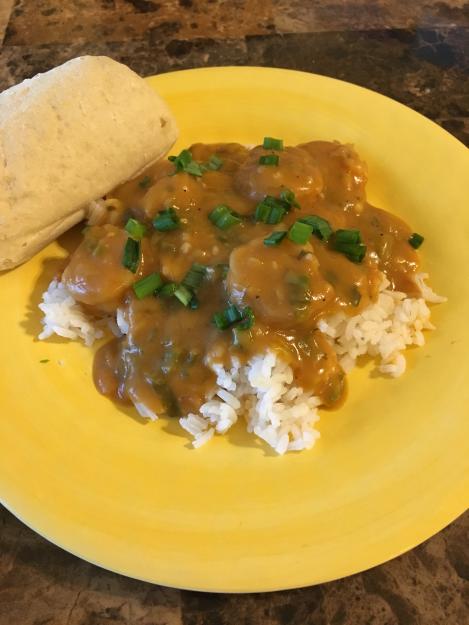 Enjoy! For more Cajun recipes visit, www.visitlakecharles.org/recipes.