Southwest Louisiana is rich in history and imagination. From pirates and buried treasure to rustlers and renegades, from sulfur mining and railroad hubs to Civil War battles, Southwest Louisiana has a unique story to tell. I asked Adley Cormier, Advocacy Chair for the Calcasieu Historical Preservation Society for the "Most Asked Historic Topics," and here they are!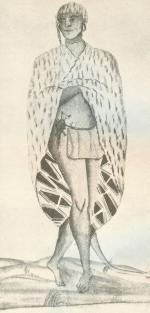 1. Native Americans in Southwest Louisiana
Southwest Louisiana's recorded history starts with the original inhabitants of area, the Attakapas Indians. During the 1500s, Attakapas Indians roamed all over Southwest Louisiana hunting buffalo and other game, gathering nuts, roots, and berries, and harvesting fish and shell fish. The Attakapas were linguistically related to the powerful Aztecs of Mexico. Early explorers told stories of tribe members participating in cannibalistic rituals. A remnant of the Attakapas culture remains is the name of our parish, Calcasieu, which is the supposed name of one of their chiefs. The name translates to "Crying Eagle."  They also contributed to the region's cuisine. Some historians believe the Attackapas Indians invented tasso, a smoked sausage.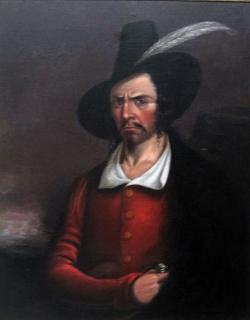 2.  Jean Lafitte
One of the most famous tales of Lake Charles is that of the pirate Jean Lafitte. Local legends say that Lafitte made the city his hideaway and left behind hidden treasure on the shores of the lake. This legend is celebrated each year with the Louisiana Pirate Festival, the only pirate festival in the state, and it is held annually. The festival features a reenactment of Jean Lafitte and buccaneers taking over the city, complete with cannons and a "walking of the plank" by the city's mayor. Live music, carnival rides and other attractions are also featured at that time.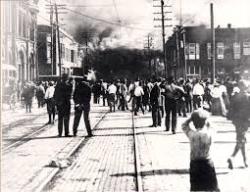 3. The Great Fire of 1910
On Saturday afternoon, April 23, 1910, a fire destroyed seven city blocks in Lake Charles, Louisiana, causing over $750,000 in property damage. The fire started behind a row of buildings on Ryan Street including the unoccupied Opera House, Gunn's Bookstore, and a soft drink stand. The fire spread down Ryan Street to the Immaculate Conception Catholic Church, Historic City Hall, and the Parish Courthouse, eventually destroying a swath of downtown two blocks wide and half a mile long to the southeast. The fire raged for four hours and consumed 109 commercial buildings, residences, government offices, and churches. 
If reading a few Southwest Louisiana historical facts has awaken the history buff inside, I've got good news for you; Part 2 of this blog will post soon! To hold you over, make plans to visit one (or more) of our great museums or download our free historic app! Check out http://www.visitlakecharles.org/things-to-do/history/ for details! Learn more about the Calcasieu Historical Preservation Society at www.calcasieupreservation.org.