In late 2016, internationally-trained chef Amanda Cusey was looking for an executive chef position in the Lake Area. At the same time, Mike Sperandeo was gearing up to open his new restaurant, The Villa, and was searching for a stellar chef. The timing could not have been better for both. It was a perfect match.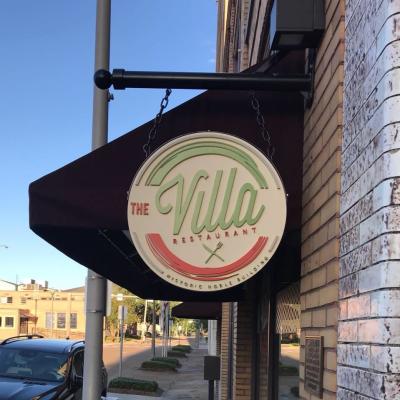 As a child, Amanda moved around the United States with her parents. They lived in numerous cities and eventually migrated to Ireland. Amanda began a career in food service and received her Le Cordon Bleu training at the Tanté Marie Culinary Academy in England. After stints in British pubs and an Irish American diner, she found her way to Italian cooking in the heart of Dublin. When her parents moved back to the states and made Lake Charles their home, Amanda came with them. Soon after, she took the helm at The Villa. Despite her experience with transitions, she says moving to Southwest Louisiana was "a culture shock."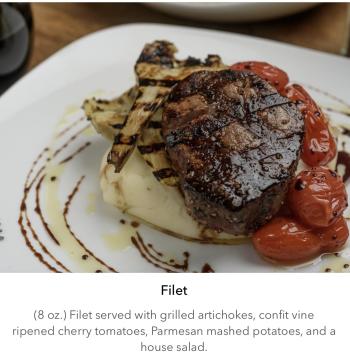 With her background in French cuisine, Amanda says it was an easy shift to Louisiana-style cooking. At the Villa, she tries to keep it traditional Italian cooking, but she uses different cooking techniques and often creates a fusion of Italian and Louisiana gastronomy. She's made dishes such as Dirty Risotto and Turtle Tortellini. She regularly incorporates local seafood, Gulf shrimp, and crawfish in several of her dishes. "That's very much Louisiana," says Amanda. "You don't find crawfish in very many places."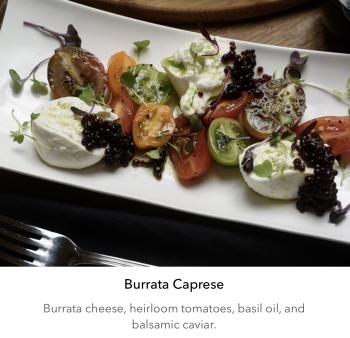 Amanda describes her culinary style as a mix between traditional and Italian/French. "I was trained in French cooking, so that has a lot of influence in how I cook. Then I got thrown into Italian cooking. So, it's a mash-up of those two styles. And since I've been living in Louisiana, I try to throw some southern flair into it."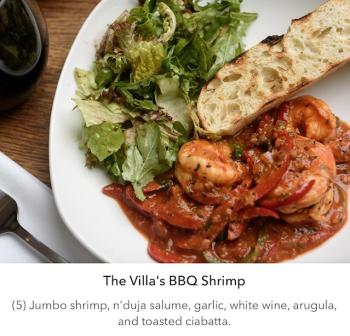 When Amanda thinks about food and menu planning, she considers flavor, freshness, and the response of her customers. "I love to watch people eat my food. When you see that reaction, how they close their eyes, mmm . . . that's why I cook! I put my heart into it. One of the best ingredients you can put into food is love."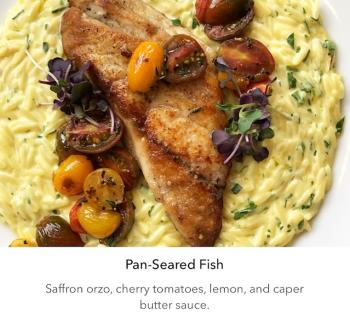 Amanda says The Villa offers something that no one else in Lake Charles is doing. It's upscale Italian dining that people here have never seen before. She also highly recommends their Sunday Brunch. "We offer some different decadent dishes you won't find anywhere else."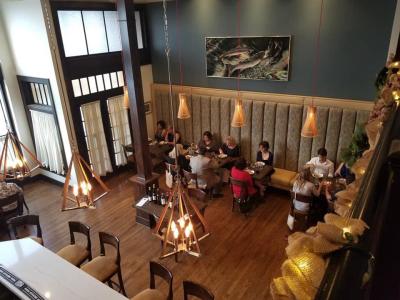 The Villa is open Tuesday – Friday for lunch and dinner, Saturday for dinner, and Sunday for brunch. For more information, see their website, http://thevillaonpujo.com.
(Amanda Cusey photo by Andrew Dilmore; other photos courtesy of The Villa)