In Louisiana, we joke that we don't have weather seasons; we have food seasons, and my favorite happens to be CRAWFISH SEASON!



 Find Crawfish: Southwest Louisiana Crawfish Stops
Being a life-long Southwest Louisianan, some of my favorite childhood memories are from family crawfish boils. When the distinct smell of boiled crawfish filled the air, you knew it was time to take your place at the table and get ready to share this tasty treat. I can still remember how excited I was when my dad taught me to peel a crawfish for the first time; this is pretty much a rite of passage for Louisiana children!  Our family tradition continues as the torch, or in this case, "crawfish pot," has been passed down to my older brother who now hosts the crawfish boils. I even watched (and got a little choked up but blamed it on the seasoning), as my brother taught his daughter to peel a crawfish for the first time.
Luckily, eating crawfish isn't strictly reserved for backyard boils anymore. Depending on your favorite crawfish consumption style, the options are endless in Southwest Louisiana. You can eat all your heart desires at one of our casino buffets, dine-in at your favorite Cajun and seafood restaurants or drive-through and get boiled or live crawfish to go.  Speaking of drive-through crawfish shops… my best day ever was when I discovered these beauties existed!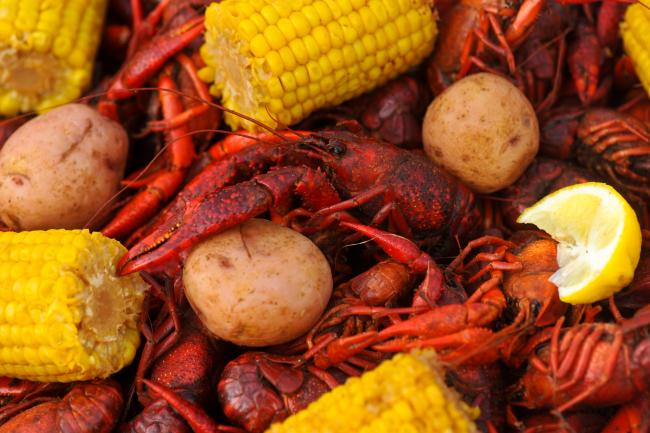 Another great way to fix all of your crawfish cravings is by attending the Original Downtown Lake Charles Crawfish Festival, April 7-9, at the Lake Charles Civic Center. What better way to show our love for these crustaceans then to celebrate them with their own festival?!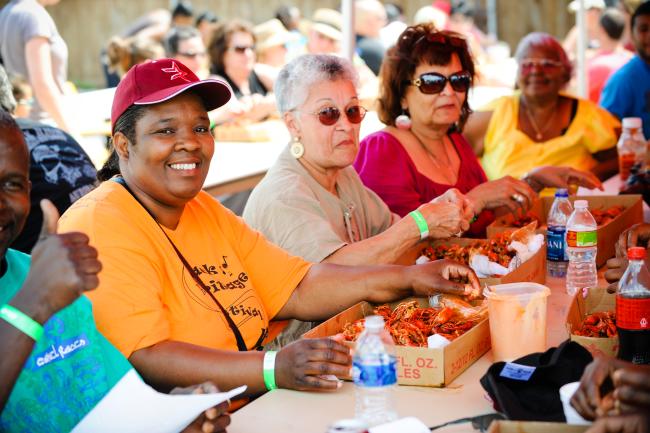 For a complete list of places to get crawfish in Southwest Louisiana click on the link below. https://www.visitlakecharles.org/restaurants/crawfish/