Here in Southwest Louisiana, Mardi Gras is an exciting time! This year, Mardi Gras falls on February 9. But leading up to Fat Tuesday, Southwest Louisiana offers a ton of events and better still, Lake Charles' Mardi Gras is family-friendly.
( For a downloadable event & parade schedule, click here)
Events are hyperlinked below. For a full listing of Mardi Gras Events, click here.
Things kicked off on Jan. 6 with the 12th Night Celebration and the fun continues from there!
Saturday, Jan. 23
All good parties start with the food! Krewe des Gratis in Vinton will host a gumbo cook-off as well as a parade.
Saturday, Jan. 30
In addition to the parade this year, the City of Sulphur has also added a day-long Mardi Gras Festival at Heritage Square which will include live music, King Cake taste-off,  food vendors, and entertainment for the kids.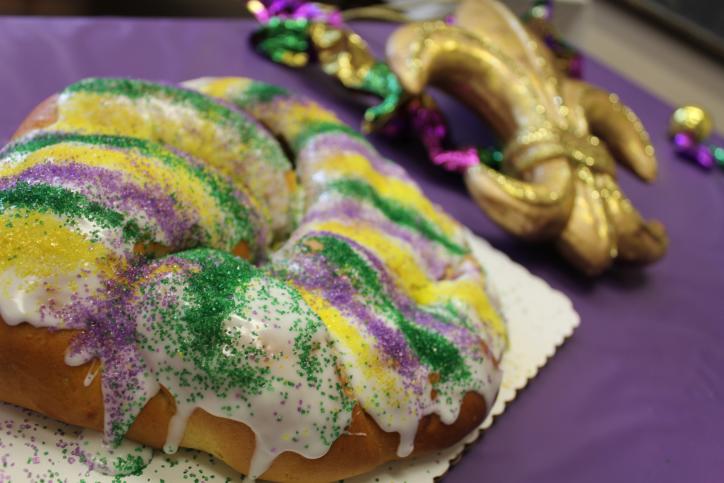 Mardi Gras Weekend
Friday, Feb. 5
The Lake Charles parades kick off with the Merchants' Parade through Downtown-Midtown Lake Charles.
Saturday, Feb. 6
A Trail Ride in Carylss, both traditional float (Omega) and Fido (Krewe of Barkus) parades, krewe presentations (Cosmos & Illusions), and of course live Zydeco music and dancing! And you will not want to miss The World Famous Cajun Extravanganza Gumbo Cook-off. This taste-from-every-pot event also features live, Southern and Cajun music.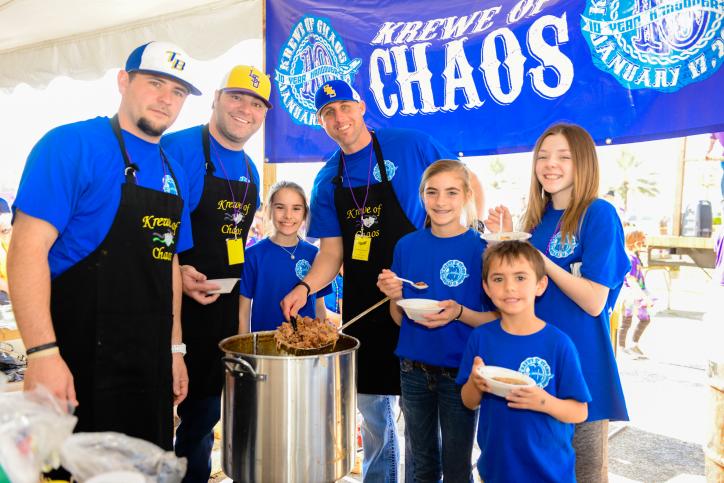 Sunday, Feb. 7
It's a true Sunday Funday and something fun for everyone! Pots and pots of all-you-can-eat cuisine at Taste de la Louisiane; arts and crafts, music and magic at Children's Day, plus a Children's Day parade and a glowing boat parade on shimmering Lake Charles.
Monday, Feb. 8
The Royal Gala is the "Cinderella moment" of the season. Get an up close view of 2016 courts of more than 60 krewes with kings, queens, royal dukes and duchesses, captains, courtesans and jesters and their amazing costumes and flair.
Fat Tuesday, Feb. 9
Experience a rural Mardi Gras at the Iowa Chicken Run. Ride a float, catch a chicken and finish with some gumbo and live music for a toe-tapping good time. Afterwards head back to Lake Charles for the Motor Gras Parade and the big finale, the Krewe of Krewes' Parade. More than 100 elaborate krewe floats, costumes, beads and more wind through the city in the culmination of the Fat Tuesday celebration.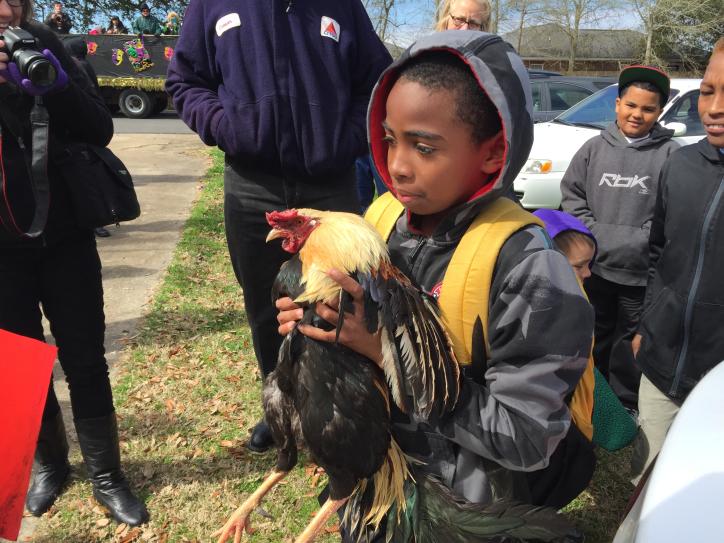 If you can't join us to celebration Mardi Gras 2016, it's Mardi Gras all year around at the Mardi Gras Museum! Planning your trip for next year? Fat Tuesday falls on February 28 in 2017.