Taking Care of Mother Nature on Earth Day 🌎 ♻️
The weather has been brilliant with the sun playing hide-and-seek with clouds overhead for days-on-end. For the most part, everyone is home, settling into a new routine – perhaps learning new skills, cooking, exploring different artforms or deep into home improvement projects. People might also be picking up healthy habits – or indulging in too much oven baked pizza. (Not that I would do that…or anything!) One new thing that my husband and I have enjoyed over the past few weeks is biking and getting in extra steps walking around the neighborhood. I have seen more of my neighbors in the past few weeks than in the past 6 months. Everyone seems to be out and about, hitting the neighborhood streets for exercise or just escaping 4 walls for a "sanity break."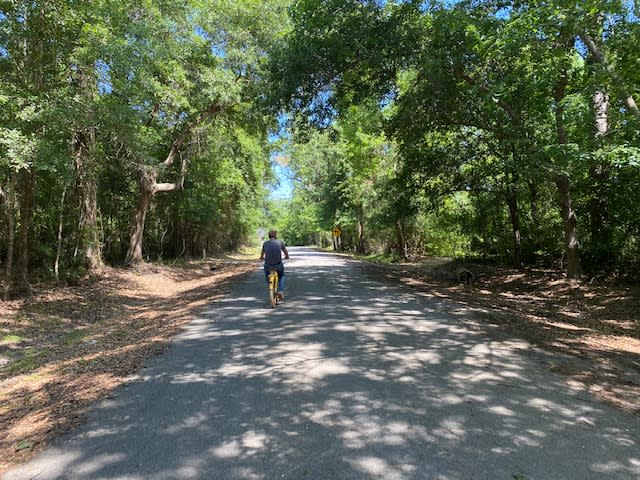 Mother Nature is in full bloom right now. Wildflowers are popping up everywhere like nature's popcorn – a rainbow of colors and sundry shapes – they are a motley bunch with yellow, white, purple, blue and orange petals, all vying for a chance to be noticed. I playfully nudged my husband one Saturday and encouraged him to go on a wildflower hunt with me. He humored me on this adventure, for sure. We took a spin on our bikes, snapping photos along the way which is an acquired skill that I don't recommend! It was great fun. However, I noticed that there were some pieces of trash here and there that have floated down the ditches from sources unknown. (I do like to believe that litter originates from flying out of the bed of a truck – and not intentional). But, we can be intentional about picking it up.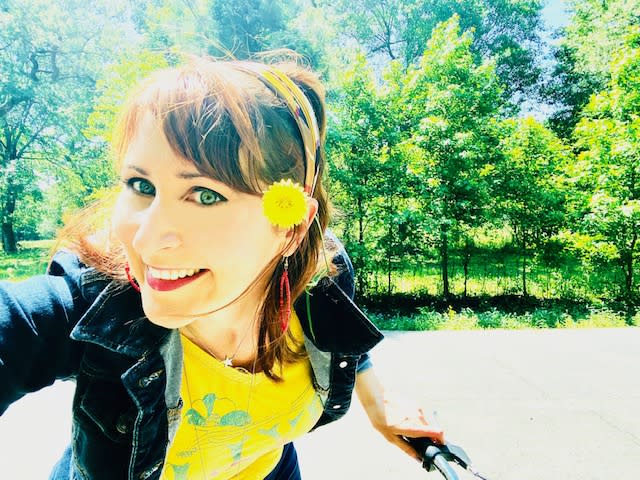 I thought of the new "Pick It Up" Calcasieu program, and with today being Earth Day and #LoveTheBoot Week, it seemed fitting to explore this idea that everyone can do their part in making Mother Nature shine since she is all dolled up right now in a gorgeous flowered dress, after all. Many people may be in quarantine with their kiddos, and a thought flickered through my brain that picking up litter could be a way to educate youngsters about keeping our state beautiful – just like the Keep Louisiana Beautiful organization works so hard to do. Louisiana has abundant wildlife, waterways teeming with fish, and so much lush scenery.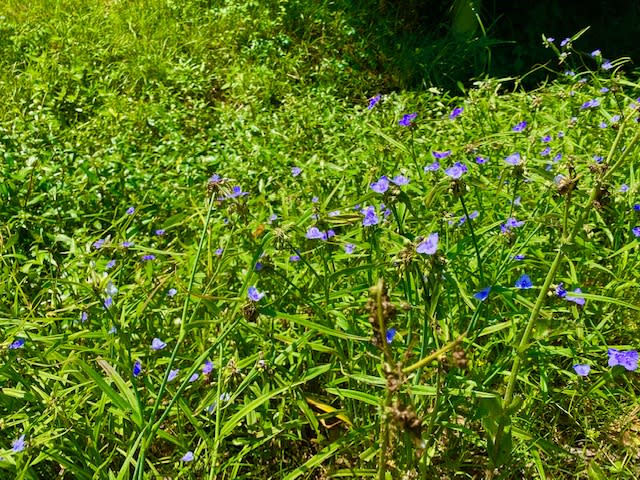 So, hey y'all, on this Earth Day, let's Keep Louisiana Beautiful! Gather up some trash bags and gloves, and let's all do our part in cleaning up our own neighborhoods. Maybe even take a moment to plant a garden or a tree? It might be rewarding to go on a wildflower hunt of your own with your kids, or maybe even make art with natural objects that you find outside! Keep Louisiana Beautiful has lots of great ideas for activities, and you can check them out here www.KeepLouisianaBeautiful.org, or check into www.pickitupcalcasieu.com for other ways to get involved on a local level. When you go on your nature hikes or walks around the block, you can tag your photos and videos of your clean-up efforts with #LoveTheBoot and be part of a group that cares for the incredible landscapes that Louisiana has to offer.
Happy Earth Day Everyone!