If you are looking for a fun and exciting place to hit the road for a golf trip, then the Lake Charles area is waiting with a host of charming courses that will challenge and delight you. With weather that keeps the local courses playable year-round, golfers of any age or skill level will always find a course that will give them a day on the links that they'll never forget.
And once you are finished with your day of golfing, the Lake Charles area is packed with great food and entertainment that will round out your trip and have you ready to come back as soon as possible.
Here is a list of a few of Lake Charles' best courses that should be high on your list for your next trip to Southwest Louisiana.
Place To Visit #1: Gray Plantation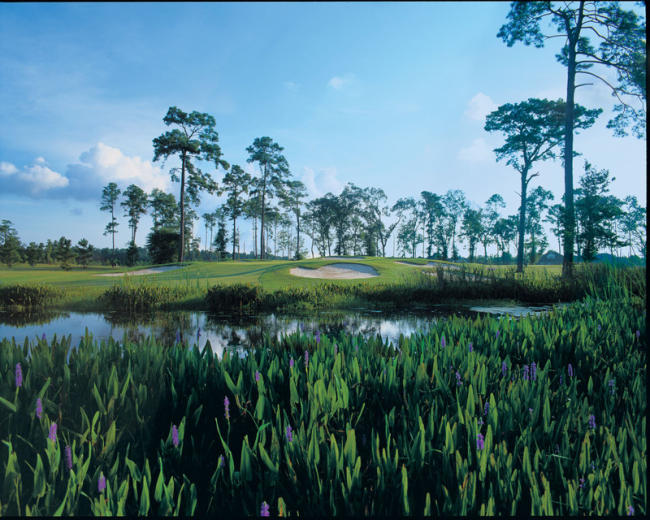 A great place to start your golfing road trip in the Lake Charles area is by first visiting Gray Plantation. Known to the locals as one of the best courses in the area, Gray Plantation won't bleed you dry with expensive green fees. Instead, the course is ideal for getting a taste of the local vegetation and terrain as Gray Plantation is surrounded by gorgeous pine trees while the layout is cut around stunning lakes and marsh.
Acknowledged by golfing media as one of the best places to play in the south, the course at Gray Plantation features a marvelous design. Utilizing over 90 bunkers, Gray Plantation presents a golfing test to weekend warriors of all skill levels as guests try to keep the ball out of trouble while posting a great score.
Another reason why Gray Plantation is a terrific place to start your golf is that the course has superb practice facilities with a welcoming staff that can work you in for a lesson. If you choose to go at it alone, make sure to use their practice range so you loosen those stiff muscles after a long drive. Make sure to put on comfortable pants to help you release the pressure before hitting a shot.
Once your card your last hole, if you are hungry, then you can choose from two high-quality restaurants, or if you want a relaxing activity, then grab your swimsuit and head over to the club's aquatic complex for a few laps in their pool.
An excellent course worth your time, Gray Plantation should be at the top of your list when choosing what courses to play on your golfing vacation.
Place To Visit #2: The National Golf Club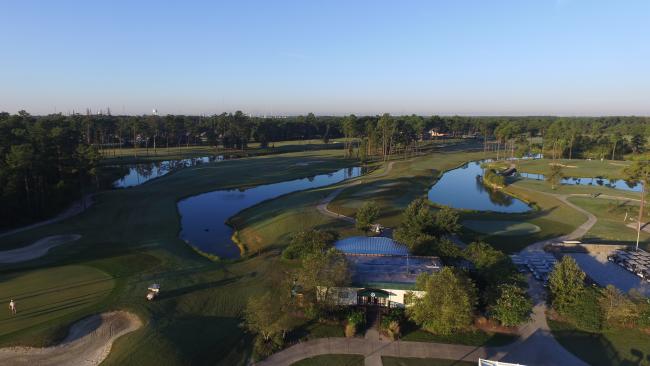 Photo by: Brian Weis, GolfTrips.com
Another course that stands out in the Lake Charles area is The National Golf Club. With just a short drive over to nearby Westlake, The National Golf Club hosts a picturesque course that will have you reaching for your phone to snap a picture on every tee box.
With an open layout that measures over 7,000 yards, The National features some of the best golf for experienced golfers who know how to play a course strategically. But even if you consider yourself an infrequent golfer, there are several tee options that will keep the course highly playable for your game.
One of the best reasons to visit The National is to experience their top-flight practice facilities before your round. They have laid out several practice greens with huge sand bunkers and over an acre of landing area for your range swings. The facility is one of the best in the state due to its extensive amenities and spacious room.
With a reputation for being one of the most stunningly beautiful courses in the area, The National is a must-play if you are taking a golfing road trip through Southwest Louisiana.
Place To Visit #3: Country Club at the Golden Nugget
Are you in the mood for a little gambling after your golf? Then you are in luck because Lake Charles has one of the best casino courses in Louisiana at the Golden Nugget. Ranked as one of the best courses in the state by Golfweek Magazine, the Country Club provides guests with luxury golf at a reasonable price.
Everything at the Country Club is first-rate, from the expansive pro shop that can take care of anything you left behind at home to the golf played on some of the crispest and cleanest fairways and greens you'll ever see, perfect to practice your latest putting shots on the green.
Boasting a layout that features plenty of sand and water, the Country Club will put you to the test and ask for your best game. But that doesn't mean the course at the Golden Nugget is too harsh for even the most casual golfer. On the contrary, it merely asks you to make smart decisions and rewards you for accuracy.
Once you complete your round, then grab your traveling party and hit some of the resort's restaurants before you spend the rest of the evening playing the tables. The Country Club at the Golden Nugget offers a full-service experience with five-star golf, excellent cuisine, and pulse-racing entertainment.