When I first met Raejean Clark-German several years ago, I was introduced to her fish art. She and her husband, a close family friend of ours Norman German, enjoy fishing off of River Road in downtown Lake Charles for redfish. Then, she is able to make prints from the fish in her paintings or even pottery.  What's most special to me is that she uses what is common from our region and preserves it for the future in a beautifully artistic way at her studio, Arts' Desire, located at 1322 Ryan St. in Lake Charles.
"Do not throw one thing away," says Raejean, as she gave me a tour of her organized storage room.  People give her old license plates. She saves old paint brushes, recycled boards, and beach combs on Holly Beach for broken glass and drift wood.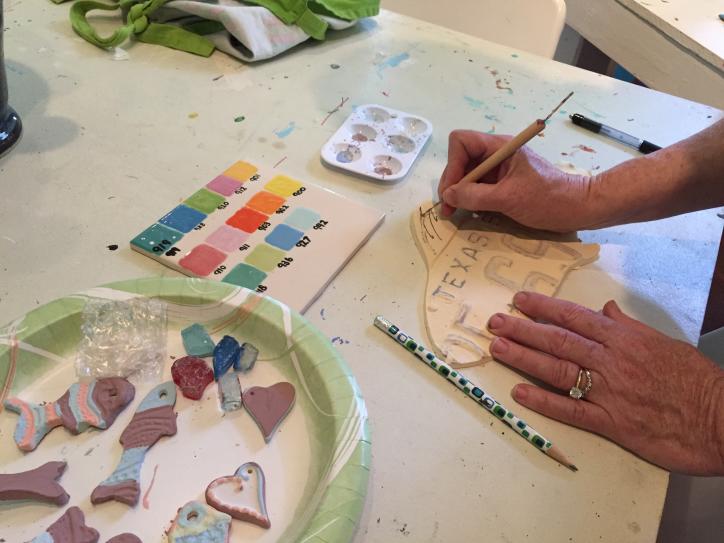 When Raejean first moved to Lake Charles, she and her family spent a lot of time fishing and enjoying the good people and food from Louisiana.  She would show her children the storm drain covers on the roadways and they would trace them and create art pieces.  "Our message to kids it to open your eyes and look to see what you can use around the house to make something interesting and colorful."
I saw the collection of bright and cheery paint brushes displayed on the wall.  Raejean had a beautiful art piece made of a repurposed old license plate on a piece of wood that came from the Calcasieu River.  "It celebrates us and who we are as Louisianans.  That's really important to me."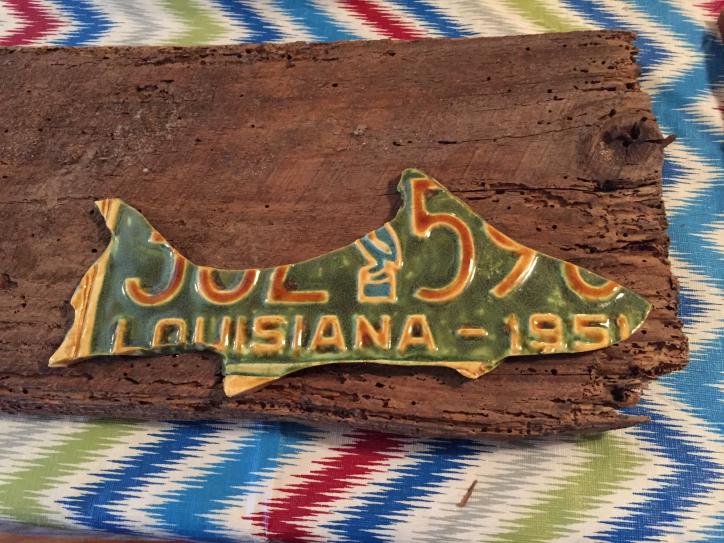 We have such a richness here in Southwest Louisiana that beckons an artist's inspiration.  There are several artists who paint and create pottery or jewelry at Arts' Desire, while offering opportunities for instruction for amateurs just looking for a unique, fun experience. 
While Arts' Desire is a great place for a visitor to shop for a special gift made by a Southwest Louisiana artist, guests can also walk in to unleash their more creative side!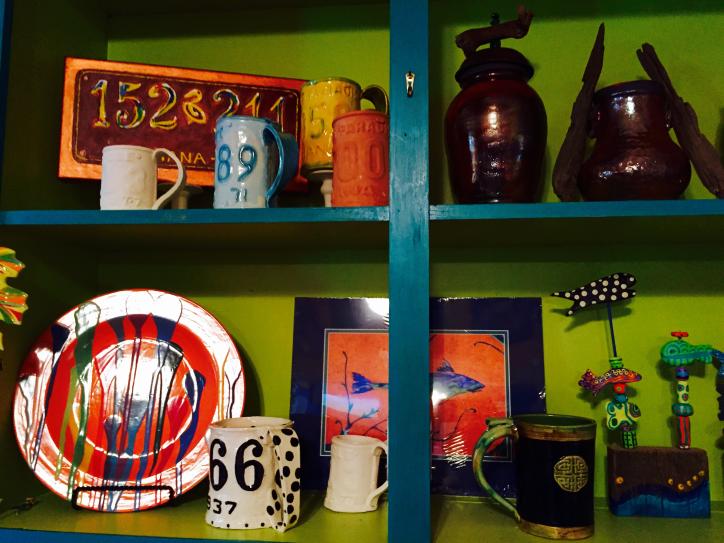 Arts' Desire offers team building for corporate organizations or new hire groups, Mom's Night Out, children's art parties, little girls jewelry charm parties, bridal parties and date nights! You can bring your food and beverages to relax as your paint.  Their instructors are there to guide you through the project of your choice, whether you want to paint on canvas, create a one-of-a-kind silk scarf, play in the clay with wheel thrown pottery or paint a pre-made ceramic piece for a fun family gift.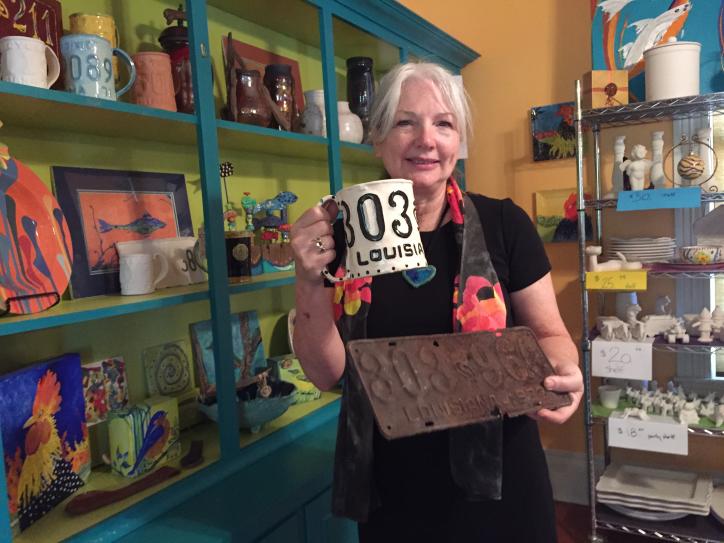 Next on my agenda is to get over to Arts' Desire for a date night to make some mugs from a family heirloom license plate for Christmas gifts!  And I can't wait for my children to catch a few fish that we can save for some memorable serving platters with their 'first catch' imprinted as a keepsake.
Visit Arts' Desire and other galleries and museums  at this year's Gallery Promenade. Click for details!