In Southwest Louisiana, we know how to celebrate year-round. July is surely no exception. Whether it be dressing up in your favorite red, white and blue outfit for the 4th, or two-stepping to your favorite Cajun tunes, Lake Charles has plenty of exciting festivals and events for you in July. Let's look at a few festivals and fun things to check out in between!
(Listed in Date Order)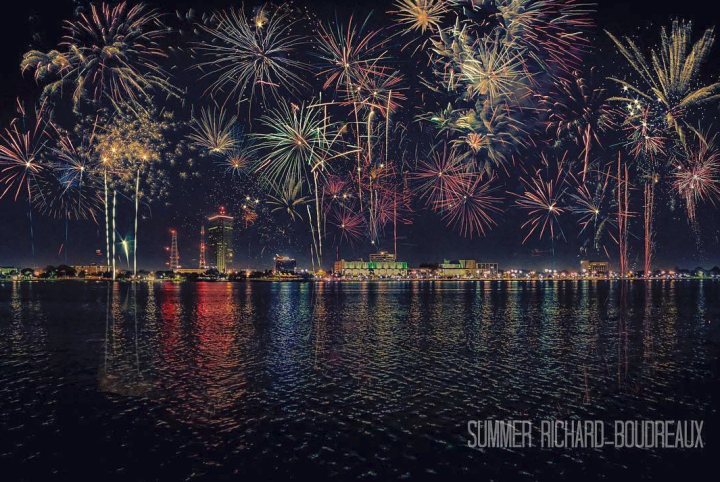 Red, White, Blue & You | July 4
Let's start with Red, White, Blue, and You. This is an event not to be missed, especially this year. Get ready for a patriotic parade, music from the Lake Charles Community Band, and the largest fireworks show Lake Charles has ever seen! Who doesn't love a good firework show on the lakefront!?
 
Trace Adkins @ Delta Downs | July 7
Times: TBA
Location: Delta Downs Racetrack Casino and Hotel
Address: 2717 Delta Downs Drive Vinton, LA 70668
Phone: 1-800-589-7441
Rick Springfield at Golden Nugget Lake Charles | July 7
Starting: 8:00PM
Location: Golden Nugget Lake Charles
Address: 2550 Golden Nugget Blvd. Lake Charles, LA 70601
Admission: Starting at $50

Lake Charles Symphony Summer Pops |  July 14
Summer Pops is a popular annual tradition in the Southwest Louisiana area. Each year brings a fun and exciting introduction to those experiencing orchestral music for the first time and to those who look forward to the Summer Pops year after year.
 
Movies in the Square Star Wars the Last Jedi  | July 14
Times: All Movies in the Square begin at sunset
Location: Heritage Square
Address: 1211 Ruth Street Sulphur, LA 70663
Phone: (337) 313-1302
Admission: FREE
C-Note Speakeasy Dinner Theatre |  July 14
Times: Starting at 6:30 PM
Location: The Mines Theatre
Address: 121 E Napoleon St Sulphur, LA 70663
Phone: (337) 215-1602
Admission: Ages 21 & Up
Bottoms Up Yoga + Beer | July 14
Times: Starting: 11:00 AM
Location: Crying Eagle Brewing
Address: 1165 E. McNeese Street Lake Charles, LA 70607
Phone: (337) 990-4871
Admission: $10 at the door
Cajun Music and Food Festival | July 20 – 21
Can't get enough of Cajun culture? The Cajun Music and Food Festival is a non-stop celebration of all things Southwest Louisiana. With tons of great food, local arts and crafts, a Cajun waltz and two-step dance contest and an impressive lineup of Cajun bands to enjoy, you can dive right in and join the party!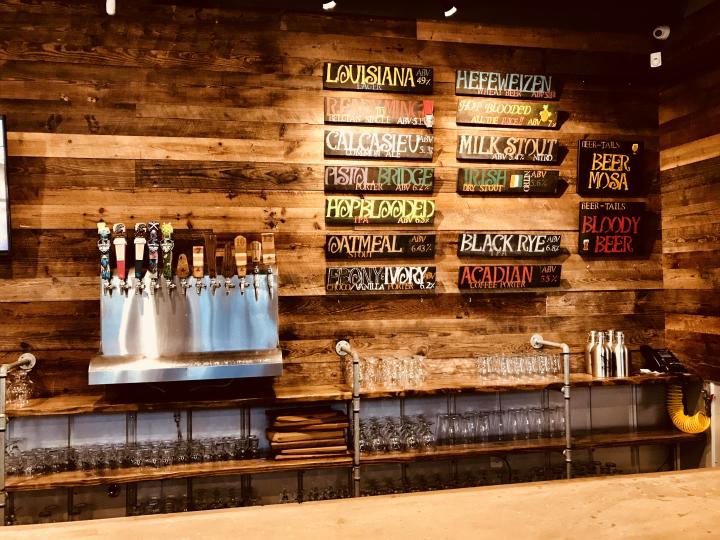 Crying Eagle's 2nd Birthday celebration | July 21
Head on over to Crying Eagle Brewing to celebrate 2 great years of awesome brews! They'll have great food, limited release beers and music by The Flamethrowers. Admission is only $30 and it includes 3 beer tokens!
 
Community Movie Night: Coco & Jumanji | July 20 & 27
Starting: 7:30 PM (Movie begins at 8:30pm)
Location: Huber Park
Address: 2401 4th Ave. Lake Charles, LA 70601
Phone: (337) 309-4720
Admission: Free

 
Marshland Festival | July 27 – 28
Beat the summer heat indoors at the Lake Charles Civic Center for this favorite local festival! Musical acts range from Zydeco and oldies to Cajun and Country. The best part is, while you're having a great time cutting a rug, it will all be benefitting 15 local schools, churches and community organizations! Proceeds from Marshland Festival raise funds for these folks. That should add a little bit more good feeling to your good time!
 
H20 Concert Series: Sublime with Rome | July 27
Times: Starting: 9:00 PM
Location: Golden Nugget Lake Charles
Address: 2550 Golden Nugget Blvd. Lake Charles, LA 70601
Admission: Starting at $20

Gridiron 46 | July 28
Times: Networking & Dinner at 6:00 PM; Show starts at 7:30 PM
Location: Lake Charles Civic Center
Address: 900 Lakeshore Drive Lake Charles, LA 70601
For a complete list of events in Southwest Louisiana, check out VisitLakeCharles.org/events.