The Lake Charles Film Commission is excited about the upcoming workshops and film screenings that will be taking place at the 3rd annual Lake Charles Film & Music Festival. Patrick Bennett, one of the festival producers, answered a few questions about this year's event being held October 10-12 at Central School Arts & Humanities Center.
1.     Why did you decide to produce a film festival for Lake Charles?
As an indie filmmaker, I've always enjoyed attending film festivals around the country to meet other filmmakers and watch amazing indie films. Many things have captivated me about these festivals… the red carpet events, the workshops, the parties, and meeting celebrities.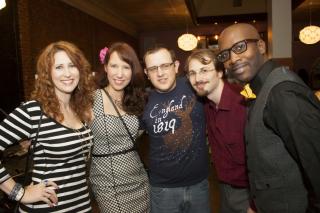 By Daniel Castro
After a couple of years of thinking about it, I decided to try and start a film festival right here in Lake Charles. I wanted to bring indie films, industry workshops, and celebrity guests here to the Lake area to help cultivate a strong independent film community in Calcasieu Parish and entertain an audience with this alternative cinema that you can't see at your local theaters.

2.     What is new and exciting about this year's festival?
This year we have expanded by adding an extra day to the fest and adding a music element to it. We will now feature many live performances by indie bands. Headlining the music side of the fest is the New Orleans rockabilly band 'Gal Holiday & the Honky Tonk Revue.' Their genre has been described as "Elvis meets Johnny Cash." They should really get the festival off to a rocking start.
We also have a movie character themed costume party planned for the final day of the fest which should be a lot of fun.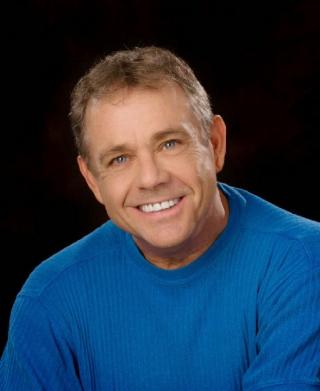 Wesley Eure

This year is the 40th anniversary of the TV series "Land of the Lost" and we are thrilled to have actor Wesley Eure as our celebrity guest of honor. Wesley played the character "Will Marshal" on that series.
3.     Who should attend?
Well, definitely anyone who has a desire to make a film. It doesn't matter what your skill level is… from beginner to expert… there will be workshops and seminars, taught by industry professionals,  to help you get started in filmmaking or help you better your craft. 

Actors should attend too. There will be acting seminars. This is a great place for networking… filmmakers can find actors and actors can find films to act in. There will be great networking not just at the main festival, but at all the parties and events associated with the festival.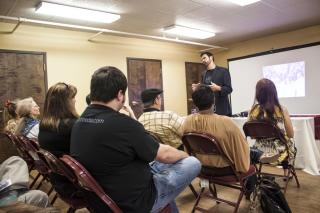 By Daniel Castro
Also film & music buffs should attend. There will be many film screenings from all genres. These films include short films, feature films, student films, foreign films, and music videos. The same with music… there will be live performances in a variety of genres.


And of course, if you were a fan of "Land of the Lost", come meet actor Wesley Eure. He will be happy to visit with you, sign autographs, and take pictures. He will also give a short seminar in which he will talk about his TV, film, and music career.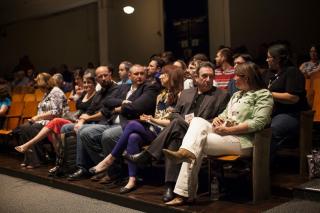 By Daniel Castro
4.     What seminar are you most excited about and why?
There are a couple of seminars / workshops I'm really excited about. The first one is the Louisiana Film History seminar by Ed & Susan Poole. They are going to be putting out lots of facts & trivia about films made in Louisiana. The seminar will include an exclusive documentary about Vitascope Hall, which was the first indoor movie theater in the United States and was located in New Orleans. The seminar will take us through the history of Louisiana films from the silent era to the present. It will consist of video clips, powerpoint presentation, rare movie posters, lobby cards, and memorabilia.

I'm also looking forward to Al Bohl's stop-motion animation workshop. In this workshop he will help the attendees create clay rabbits and then teach them how to animate these rabbits in a claymation style similar to that seen in the "Wallace and Gromit" films. The video that students will help make in this workshop will be screened at our awards ceremony.