Cheers! It's Holiday Time.
The season is here! Spirits are brighter, goodwill falls like snow (even though it's 72 degrees), and yuletide joy is making its way across the Lake Area. Christmas is almost here, and we have the tour you've all been waiting for. Christmas desserts? Nope. Holiday appetizers? Negative. We're talking delicious winter cocktails that will make even Santa a little rosier. 
Before December, specialty drinks at your favorite local places come and go, but there is something about the Christmas spirit that encourages mixologists to go a bit further in creating something really special for the season. Moscow Mules become Santa's Mules and peppermint simple syrup floods the bars, but it goes even beyond that. It's about connection. Everyone's looking for warm spirits – both in a copper mug and in friends and family – during this time of year, so let's belly up to the bar and get to know some of the best holiday cocktails around.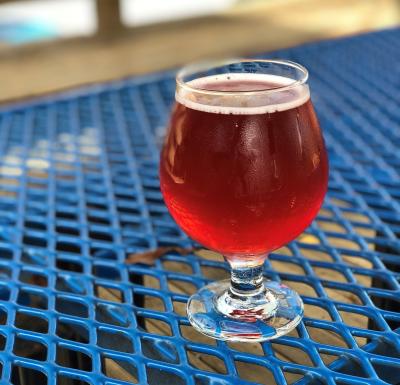 Cranberry Sour, Crying Eagle
I jumpstarted my tour at one of my favorite spots in town – Crying Eagle Brewing. The bartenders and beer enthusiasts there are constantly pushing the envelope in flavors and brewing styles. I ordered their Home for the Holidays brew. It's a Cranberry Sour beer that hits you with a cacophony of orange, ginger, and allspice flavors. Its multilayer taste is only matched by its refreshing holiday spirit. Another holiday option is their new Hot Chocolate Milk Stout, which is aged on marshmallow fluff and single-origin cacao nibs from Uganda and Dominican Republic.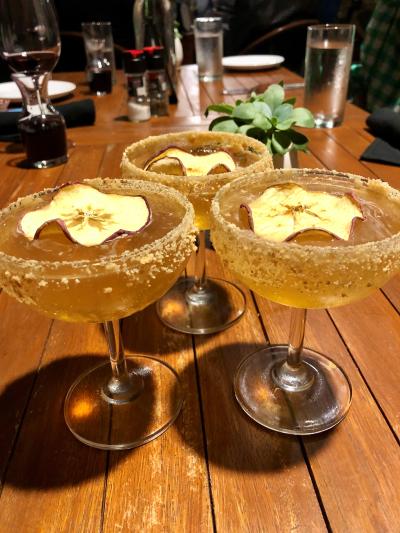 Apple Shrub, Restaurant Calla
Next, I hit Restaurant Calla, which boasts not only a great atmosphere but lovely attention to detail into every endeavor, food or spirit. Their Apple Shrub cocktail is like drinking a boozy, tart apple pie. Even though it's served chilled, it warms your belly and ignites yours senses with its Wildcat Brothers Fifolet Spiced Rum, cinnamon bark syrup, and dried apple slice. The rim comes dusted in graham cracker crumbs.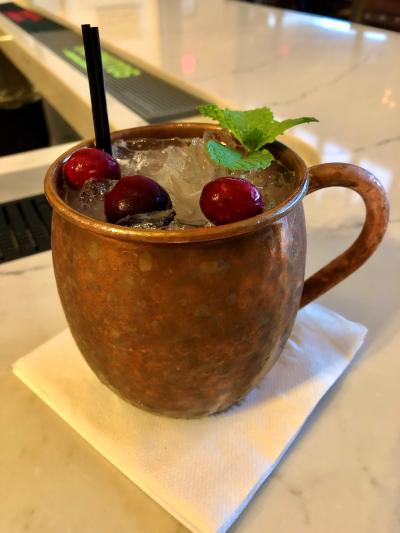 Santa's Mule, The Villa
When you visit The Villa Harlequin, Anderson is your guy. You'll see him at the bar creating unique drinks for his customers, and he feels like the traditional movie character bartender you want to tell your day to. When I asked for a special holiday drink, he had me covered, and he whipped up his Santa's Mule. As a Moscow Mule person myself, I was especially ready to try this one. It's crafted with white tequila, homemade peppermint simple syrup, cranberry juice, lime, and ginger beer, and it's served in a frozen copper mug. He said it's the small changes in a standard cocktail that make it refreshed for the holiday season. This holiday twist with its light sweetness and deep flavors was a top favorite for me.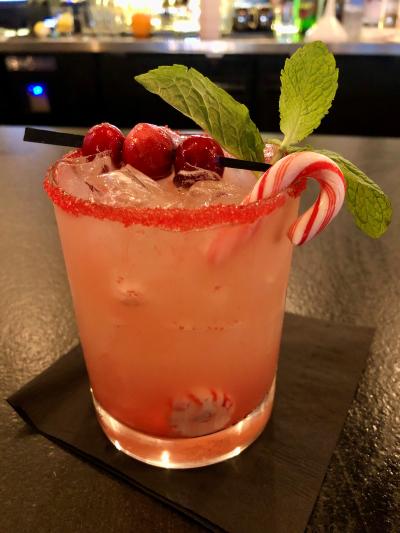 I Don't Practice Santorita, The James 710
At The James 710, the bartenders are creating new and special cocktails and the managers are more than happy to let them shine with original recipes. When you go up to the bar, ask for Rockstar – both his name and a descriptor. For Christmastime, he created the I Don't Practice Santorita, which is a peppermint margarita made with Pama Pomegranate Vodka, tequila, Cointreau, orange liqueur, lime juice, simple syrup, and cranberry juice. It's garnished with peppermints that slowly melt as you drink, which evolves the flavors throughout the experience. When you watch Rockstar serve it up, you'll see how every piece of the drink has to be in perfect synchronicity with each other. He'll slide the drink in front of you with a wide grin as if he's showing off his latest piece of art. And trust me, you won't treat this drink with the casual handling of any margarita. You'll enjoy every sip just like Rockstar intended – with the details in mind.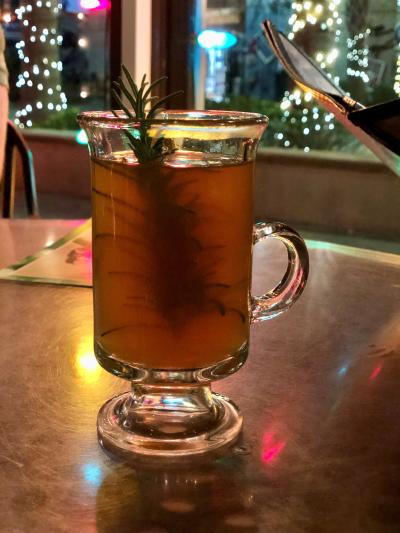 Hot Buttered Toddy, Pujo St. Café
Pujo Street Café's patio is one of the best places downtown to chill with some tuna nachos and holiday cocktails. They brought out their homemade Eggnog, and even though I'm not the biggest eggnog person, this was a beautiful surprise of Christmas flavors. It's made with bourbon and Madeira, a fortified wine made in Portugal, and it's topped with spices. It was the best eggnog I've ever had, and I actually may begin regularly drinking the quintessential yuletide drink. Don't forget to try their new Hot Buttered Toddy on a cold evening. The bartenders bring together brown butter bourbon (yes please), Earl Grey tea, baking spices, lemon, and honey to create the warmest holiday drink out there. It comes with a spring of rosemary that grows the flavors of the drink.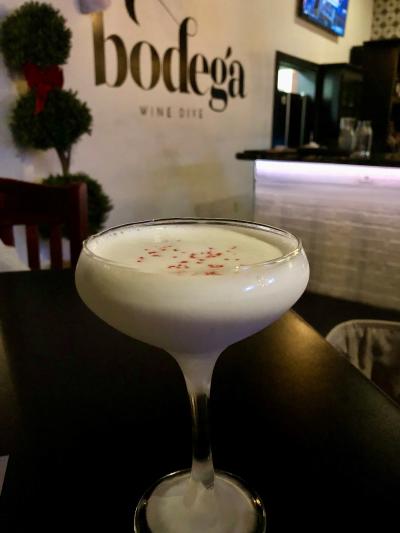 Fra-Gee-Le, Bodega Wine Dive
Y'all, we have to talk about Bodega Wine Dive. I'm a downtown snob who rarely goes south of I-210, but Bodega is creating some astounding drinks right now to get your spirits bright. While some bars not on this list will simply throw in some peppermints or juniper berries into a drink to call it a holiday treat, Bodega took one step back and took apart what a Christmas cocktail should be. The Fra-Gee-Le (from A Christmas Story and perhaps the best holiday name ever) is a celebration of the holidays. It's a creation of peppermint schnapps, Godiva white chocolate, Tito's Vodka, marshmallow syrup, and white chocolate syrup, and it's seriously like melted ice cream that you can easily pound back. The velvety texture with sprinkles of crushed candy and deep flavors of the holiday create a symphony that'll get you on your feet. Assistant Manager Ryan Kennedy was especially proud of this drink, and he also served up their Cold Brew Cocktail, which can come in chocolate (Ryan's favorite), pumpkin spice, or peppermint flavor. It's cold brew coffee with Kahlua, vanilla vodka, half and half, and crushed espresso beans, and you'll love it with the peppermint flavors. It's light, creamy, and brings you back to iced hot chocolate days in your childhood.
You still have time before Christmas to sample all these delightful creations, and you may find yourself a bit jollier along the way!