It's no secret, we are living in a digital world. In fact, the majority of you are probably reading this blog from your mobile device. And that is okay! I am 100% for technology; it's kind of my JOB. But there are days that I long to be outside, walking the trails of Sam Houston Jones State Park, paddleboarding Prien Lake or searching for wildlife on the Creole Nature Trail. And naturally these musings include a big, family picnic of poboys, boudin and crawfish! Mhmmm…none of my daydreams are without food.
Nothing spurs these thoughts of outdoor adventure and culinary exploration like looking through all the photos y'all share with #VisitLakeCharles. When Bryan Butts posted his photo of the I-210 Bridge seeped in the purple-pink colors of the sunset, I wanted nothing more than to be kayaking on the water or sitting on the shore experiencing that view in person!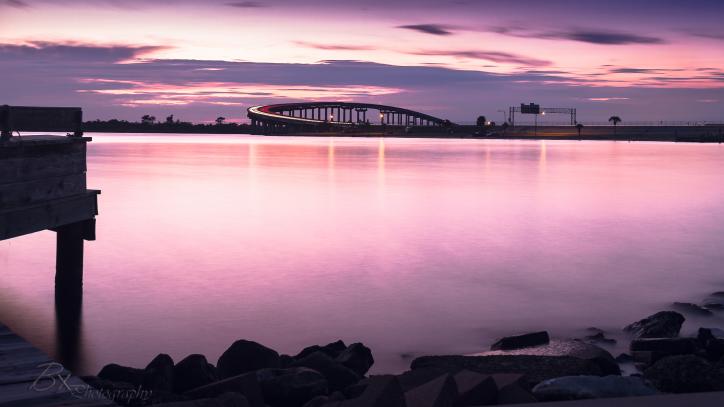 I reached out to Bryan to get his "thoughts behind the lens."
"As a lifelong resident of Louisiana I want to share the beauty that is Southwest Louisiana and the activities that we enjoy. I recently transitioned from portrait photography to landscape photography and was looking for other photographers in the area. I made a connection with local photographer Tim Fontenot via the SWLA Connected App and this photo was taken during a joint shooting session between Tim and me.
My vision was to get a mirror smooth texture to the water, reflected color from the sky, and catch the misty effect of the water lapping on the rocks.  This was actually the last shot of the evening as I was quickly running out of light after sunset."
Congratulations Bryan, I'd say your vision became reality and that has snagged you the October Photo of the Month title!
Your pics from outdoor and culinary adventures could make you a winner. Tag your photos with #VisitLakeCharles!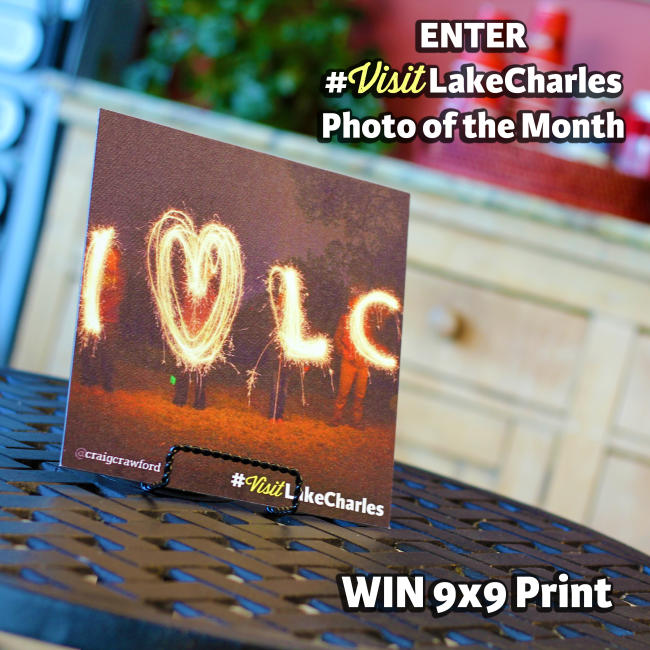 All Photo of the Month winners receive a FREE mini canvas with the official #VisitLakeCharles hashtag stamp!