Imagine you're relaxing on a shady terrace. Musicians play cool live jazz. Steady breezes sway banana palms in lush gardens. Boats cruise by on the Calcasieu River. The smell of bacon and fresh coffee fills the air. Welcome to Sunday Brunch at Jack Daniel's Bar and Grill, L'Auberge Casino Resort!
"We put our own spin on brunch," says head chef Lyle Broussard. "We take basic brunch items, like steak and eggs, Eggs Benedict, French toast, and re-work them. In our Benedict, we use grilled French bread instead of toast, Andouille sausage instead of bacon. In place of hollandaise, we use a spiced crawfish sauce."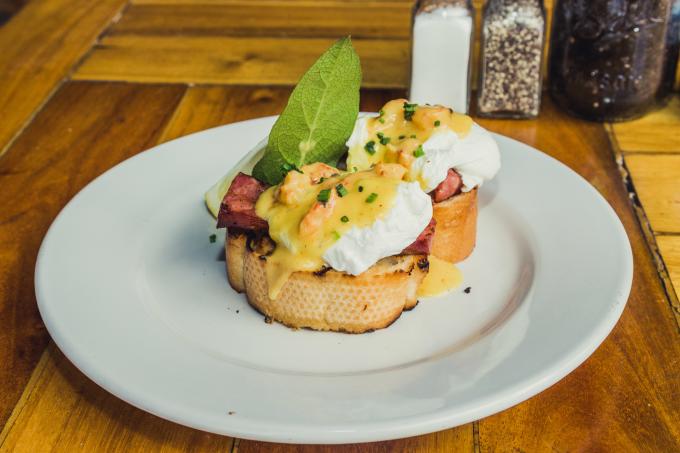 "For our French toast, we use heavy cream, Creole mustard, cane syrup, and top it with candied pecans and bacon."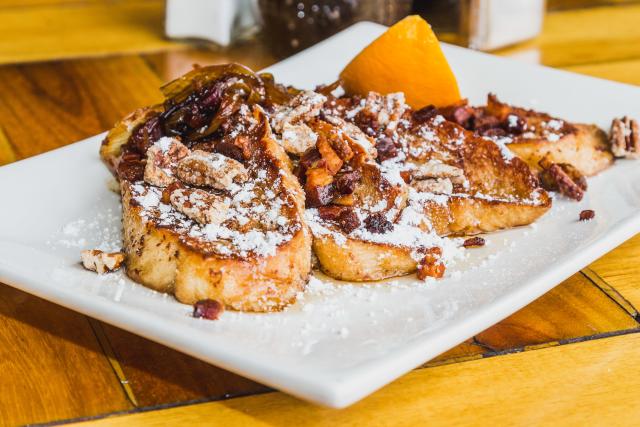 "Our grilled cheese (served with tomato soup) is made with three different kinds of cheeses – pimento, brie, and cheddar, layered with a bacon maple jelly. All our meats and sausages are made in-house. We make crawfish cakes with a sweet bell pepper relish, and a sausage and egg skillet with our own green onion sausage."
Each Sunday, Chef Broussard throws in a few specials to mix it up a bit.
While the food at Jack Daniel's Sunday Brunch is certainly special, it's often their drink menu that takes center stage. After all, what's brunch without a pick-me-up cocktail? Jack Daniel's Whiskey Milk Punch is their signature brunch drink. Smooth and creamy with a hint of sweet vanilla and topped with a layer of nutmeg-laced froth, the taste reminds one of eggnog. Some call it dessert. Some add it to their coffee. Bartender Jayce Smith describes Whiskey Milk Punch as the perfect drink to accompany a leisurely Sunday brunch. "It's light and airy with a beautiful presentation."
Brunch is served every Sunday from 11 a.m.-3 p.m. with live local music. Stay tuned because Chef Broussard has some tantalizing new menu items in mind for fall.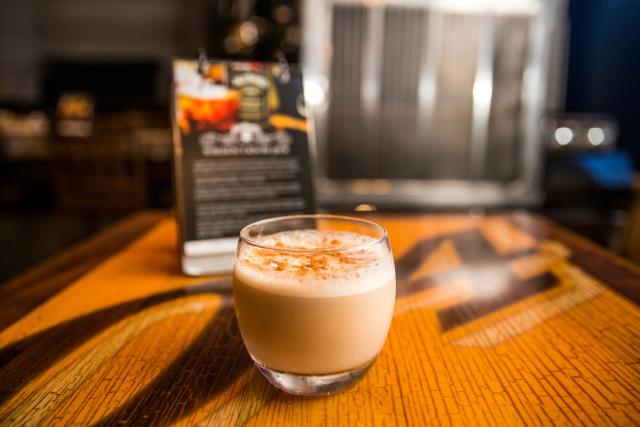 Jack Daniel's Whiskey Milk Punch
Ingredients:
1.25 oz Jack Daniel's
1 oz half & half
1 tbsp vanilla extract
.25oz simple syrup
Method:
1. Shake all ingredients vigorously to achieve froth
2. Strain into small glass
3. Top with nutmeg 
Serves one -- enjoy!