L@LF = June 11, 18, 25
Mark your calendars, because Live @ the Lakefront is back! The Arts & Humanities Council & First Federal Bank are thrilled to bring back the wildly popular Live @ the Lakefront music festival. After canceling last year's event due to the pandemic Devan Corbello, the executive director of The Arts & Humanities Council, is enthusiastic to put on this event to showcase musicians and artists alike.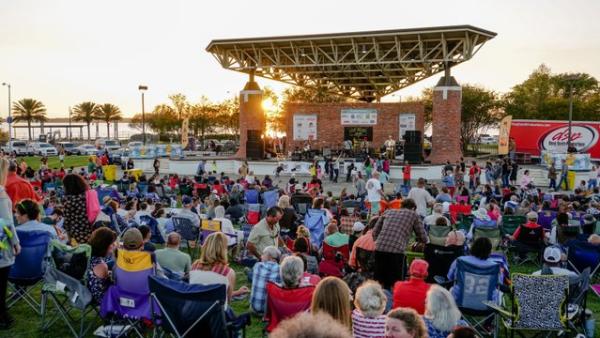 "This event, along other in-person events returning to the Lake area, will be vital to providing hope to our community," says Devan Corbello. "This event is a time for SWLA community to come together as a sign of hope for the good times to come!"
The Spring Art Walk recently organized by the Arts & Humanities Council was a resounding success, and that event along with Downtown at Sundown showed that people are ready for something fun and entertaining. This allows Southwest Louisiana to grow when we gather with great music and art! When I asked Devan Corbello how important events like Live @ the Lakefront are to the area when it comes to culture, he answered: "SWLA is a chock-full of culture and talent. Events like this shows the average citizen and tourist just how talented our area artists and creatives are. It also helps grow their fanbase." The community, artists, and bands are so excited to come together for this event.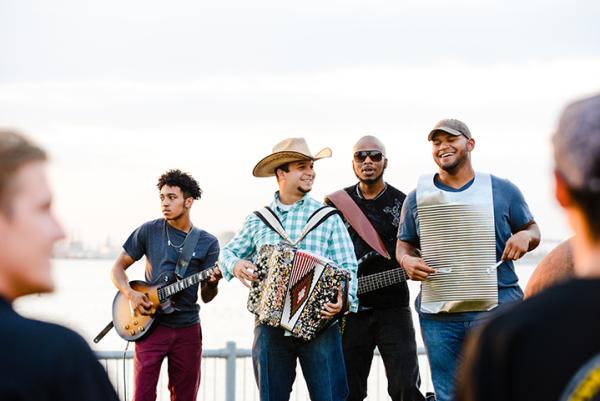 (Rusty Metoyer & the Zydeco Krush)
When asking about the general art that can be expected at Live @ the Lakefront, Devan said that a variety of art can be expected. This helps cater to the many different tastes that the community has. When someone attends any of their events, especially Live @ the Lakefront, he wants people to have a unique experience. It's enjoyable for event-goers to browse the art market and meet with the creators themselves. With Father's Day around the corner, you never know what you may find that's a one-of-a-kind creation as a great gift idea! Also, jewelry, pottery, pop culture art and more will be in abundance in addition to delicious beverages or Food Truck fare.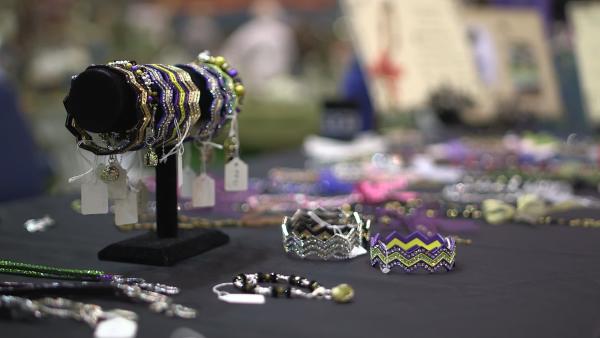 The Musical Lineup:
In addition to the variety of art, expect some awesome live performances!
June 11:  Leah Nicole & the Fellas, Louisiana Yard Dogs, and Infinite Bus 
June 18:  Brandon Broussard & Chez de Bon Temps, Gringeaux, and Rusty Metoyer & the Zydeco Krush
June 25:  Royal Theory, Mason Trail & the Zydeco Rhythm, and the Flamethrowers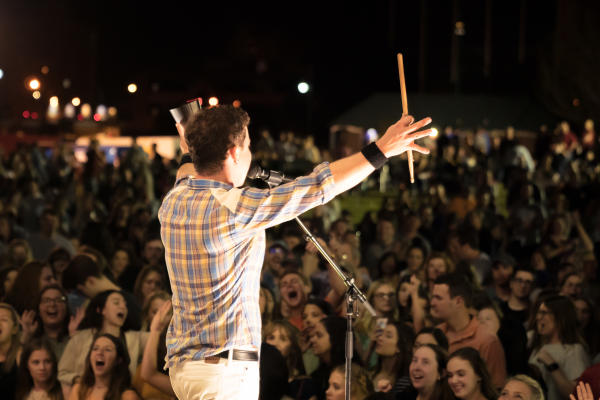 Live @ the Lakefront is presented by First Federal Bank of Louisiana as a part of their ongoing commitment to the spread of local arts and culture initiatives. The Arts & Humanities Council has also partnered with the City of Lake Charles to provide locals and out-of-towners with free, quality entertainment. There is no admission fee because the generosity of the following companies: CHRISTUS Ochsner as the Backstage Sponsor, Image 360 as the Food Truck Sponsor. Visit Lake Charles and Shiner Beer are sponsoring the new Live Music Side Stage, and the sound is sponsored by Deep South Productions. Other sponsors include Stevens & Guilbeaux Financial Consulting Group, JD Bank, Knight Media, Coca-Cola Bottling Company, Louisiana Mortgage Associates, Beverage Sales and Event Solutions.
The Arts & Humanities Council has a lot of moving parts that go behind the scenes for this event. If you are looking to help and volunteer, you can e-mail Devan Corbello at devanc@artscouncilswla.org subscribe to their weekly newsletter and follow their Facebook page (Arts & Humanities Council of SWLA) for more information.
Photos: By the super talented - Chad Moreno & Lindsey Janies!