When I think about my passion for all things Southwest Louisiana (which ultimately led me to my career in tourism), I know without a doubt that being the festival capital of the state played a huge role.  I honestly can't even recall my childhood memories without festivals being at the forefront, and the one that stands out above them all is…Louisiana Pirate Festival!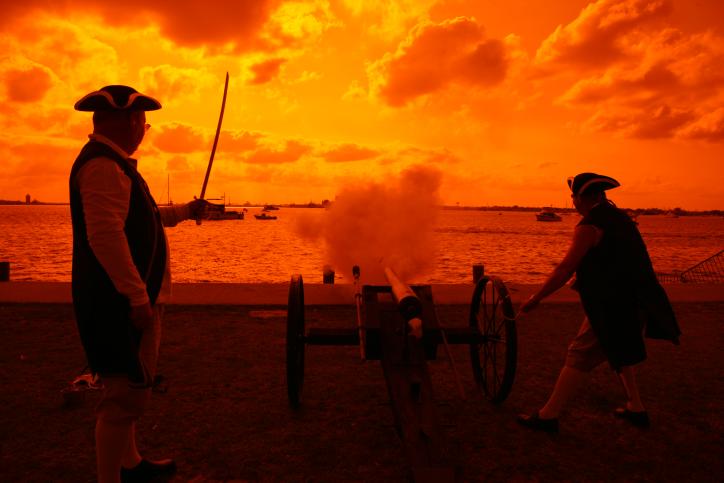 This year I'm even more excited to celebrate Louisiana Pirate Festival, since they're throwing a party that has been 60 years in the making. So grab your eyepatch, brush-up on the "pirate lingo", (which is only acceptable during this festival), and get ready to celebrate!!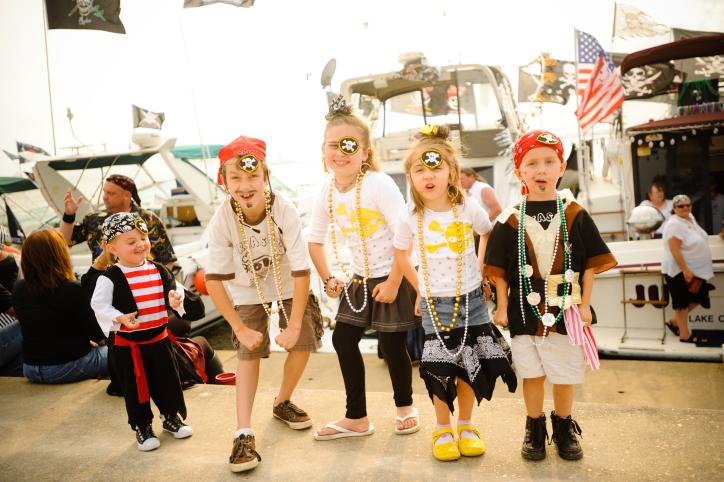 Louisiana Pirate Festival has truly perfected what I call the "festival trifecta;" food, music and loads of fun. What's even better is that this year parking and admission into the festival are FREE! There really is something for the entire family to do, from the carnival, to the barbecue cook-off, and arm-wrestling contest, and let's not forget everyone's favorite….the mayor walking the plank (sorry, mayor)! If there is one thing about Louisiana Pirate Festival you DON'T want to miss, it's when the festival closes with a spectacular fireworks display over beautiful Lake Charles.
*Louisiana Pirate Festival opens on Thursday, May 4 and will run through Sunday, May 7. Carnival rides open Thursday, May 4 and will continue until Sunday, May 14. For carnival times and arm band prices visit https://www.louisianapiratefestival.com/.
**Louisiana Pirate Festival and O'Reilly Auto Parts will present the Seven Slot Society Jeep, Car & Truck Show on Saturday, May 13. For more information visit www.sevenslotsocietyofswla.com.
View the full schedule of events at https://www.visitlakecharles.org/events-festivals/louisiana-pirate-festival/ or https://www.louisianapiratefestival.com/.