It's not very often that it snows in Louisiana, but when it does, you should definitely get out and enjoy the wintery goodness. Of course, since we're in Louisiana, it's only fitting that we put our unique twist on things, and that's exactly what Callie Gordon (@catchingcallie) did with her "snow gator" creation!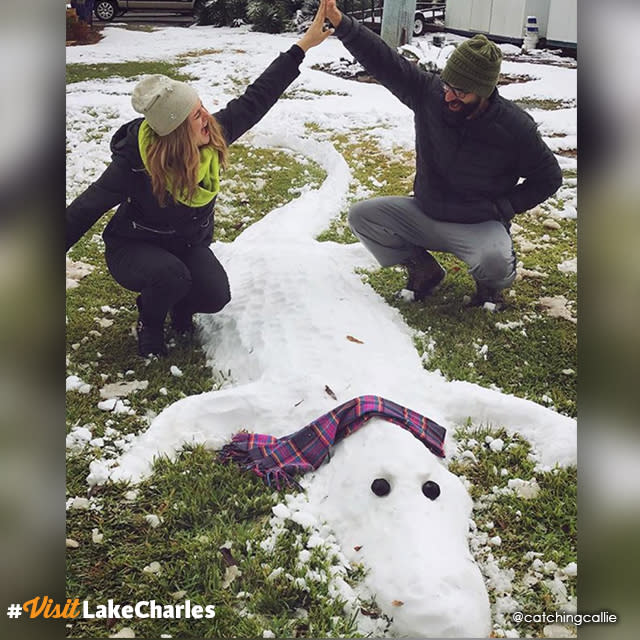 "This photo was taken during my first visit to Lake Charles. I was really nervous because I was meeting my boyfriend's family for the first time. We woke up that morning to see snow - something he, a Lake Charles native, had never seen. It was magical. All my nerves were put at ease as we drove through town in awe of the white fluffy blanket that covered it. Bundled up in the backyard of his childhood home, we did what any Louisiana lovers would do, we created a snow alligator."
Share your images with #VisitLakeCharles and your photo could be featured next. Check out other images of the Lake Charles Snow Day!
For your chance to be shared on our Instagram, Facebook, or Twitter pages, featured on our blog, or even claim the title "Photo of the Month," tag your photos with #VisitLakeCharles.
All Photo of the Month winners receive a FREE mini canvas with the official #VisitLakeCharles stamp!