With the recent flooding throughout southern Louisiana, there's one thing the world should know by now – Louisiana folks are strong! In an effort to support our neighbors to the east and those affected in Lake Arthur; artist, musician, and singer Sean Ardoin has organized a fundraising concert.
Louisiana 1 Flood Relief will be held this Sunday, August 28 from 1-10 p.m. at the Lake Charles Civic Center, 900 Lakeshore Drive.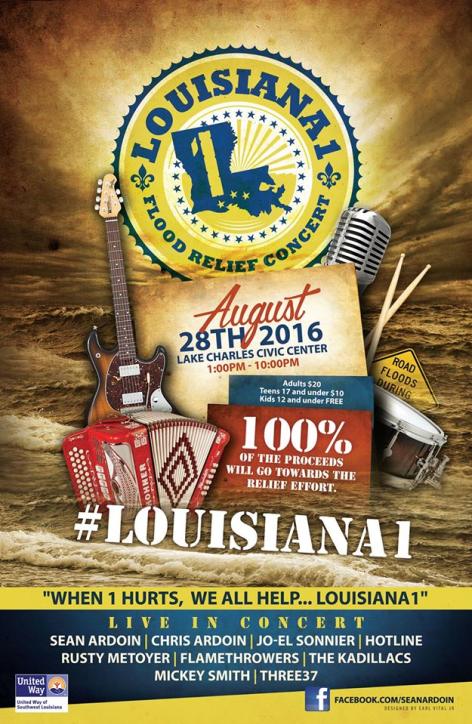 100% of the proceeds will go towards relief efforts. Charities include Baton Rouge Area Foundation, United Way of Southwest Louisiana and Music Cares. 
The concert will include performances by Sean Ardoin, Chris Ardoin, Jo-El Sonnier, Hotline, Rusty Metoyer, The Flamethrowers, The Kadillacs, Mickey Smith and Three37 Band. This is an amazing lineup!
Admission is $20 for adults; youth age 13-17 get in for $10, and children age 12 and under are free.
Donations will be accepted the day of the concert, made payable to United Way of Southwest Louisiana.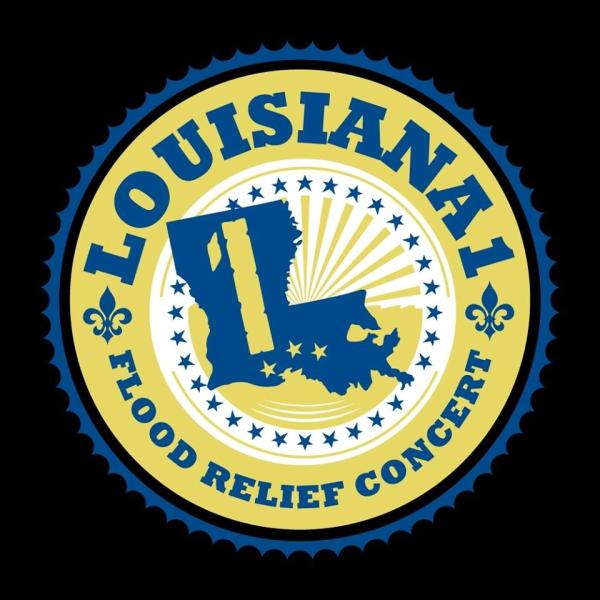 To stay up to date on the performers and other details, visit the event's Facebook page "Louisiana 1 Flood Relief" or visit the City of Lake Charles website, www.cityoflakecharles.com. Those who wish to volunteer are urged to visit the event's Facebook page to sign-up.
If you are wondering how to help those impacted by recent flooding, this is a great way to do it! Help us promote this event, please repost and use the hashtag #Louisiana1.