Hopefully, you all are following our Photo of the Month blog. Or even better, using our #VisitLakeCharles hashtag in hopes of winning! If you're not familiar, once a month – I review all of our submissions and select a photo of the month. I love doing it – and feel it's important to recognize the talented photographers (amateur and professional) throughout our area (locals and visitors). 
Check out the 2016-2017 Photo of the Month winners, here.
I've seen some awesome photos come across my screen. It was hard for me to narrow it down to ONE photo to be named Photo of the Year. During National Tourism Week, we announced Britt Richey, with Wild Things Photography and his "king of the marsh" alligator shot as our winner.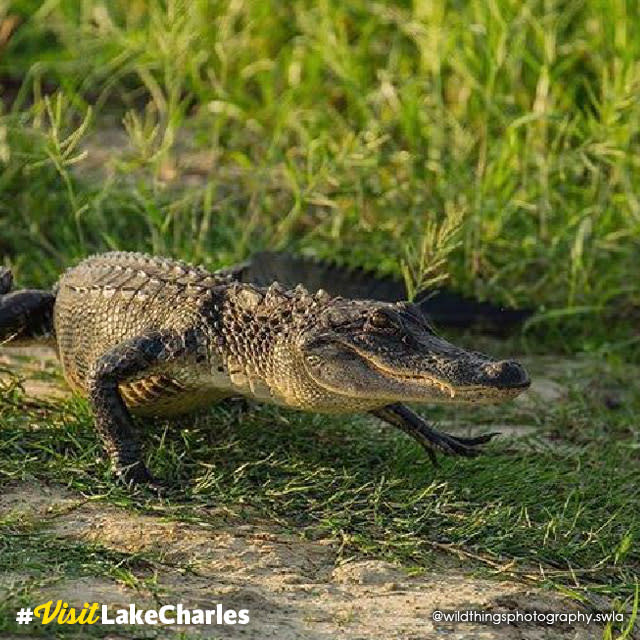 Britt has been a photographer for two years and enjoys capturing photos of Southwest Louisiana's animals, culture and people.
"My passion has led me to photograph places like Yellowstone and Grand Teton National Parks, as well as, Point Reyes National Seashore and Oregon backcountry.  However, there is a special place in my heart for Southwest Louisiana. There is not another place where I am able to capture such a diverse collection. Southwest Louisiana is a great place to call home.  I am overjoyed to be able to capture images that reflect what so many find to be some of the treasures that this state has to offer."
Thanks for sharing, Britt and congratulations on receiving the Photo of the Year title!
For your chance to be shared on our Instagram, Facebook, or Twitter pages, featured on our blog, or even claim the title "Photo of the Month," tag your photos with #VisitLakeCharles.
All Photo of the Month winners receive a FREE mini canvas with the official #VisitLakeCharles hashtag stamp! The Photo of the Year winner will be announced annually during National Tourism Week.