I found this month's Photo of the Month shortly have Hurricane Harvey hit Texas and parts of Southwest Louisiana. We read all the stories about the great Cajun Navy and a slew of volunteers from all over the state making their way to Texas and affected Louisiana areas to help. And for those of us who could not physically help, we pitched in with donations and prayers. 
When I saw this picture, I felt an overwhelming sense of pride for our great state of Louisiana and the dedication we have to lend a helping hand to those in need. Always extending the southern hospitality and family like bond that comes so naturally to our people.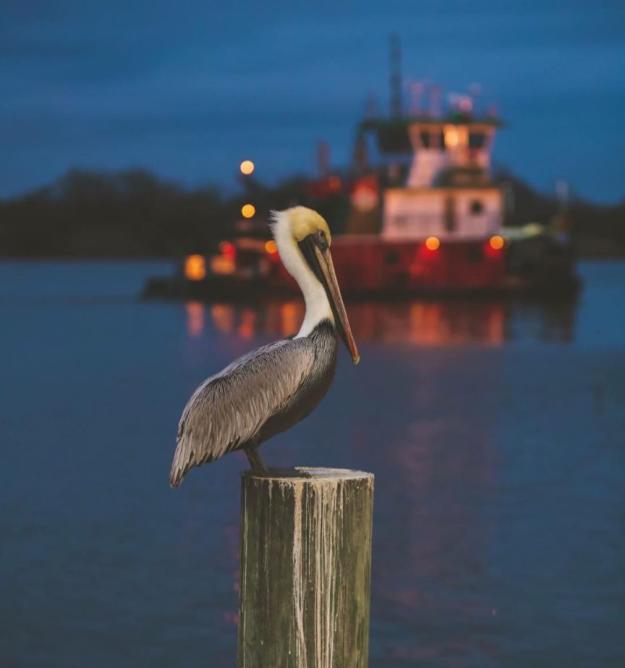 The pelican is our state bird and is, of course, featured on our state flag, but do you know the symbolism of the pelican? The imagery of the mother pelican feeding her little baby pelicans is rooted in an ancient legend. The legend was that in time of famine, the mother pelican wounded herself, striking her breast with the beak to feed her young with her blood to prevent starvation. How beautiful is that? That is what I thought when I saw this month's photo of the month.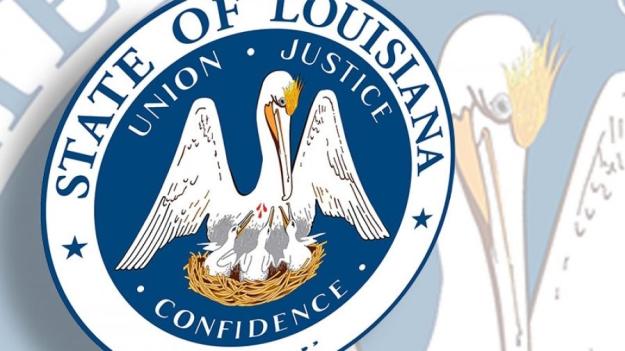 Photographer Kristie Ford captured a striking image. And as most great photography happens, it was completely unintentional.
"I was at Calcasieu Landing for a sunset shot…Sometimes we call it Pelican Landing because more times than not you will catch pelicans there. This particular night the sun had already started to set and I turned to the East and this guy was perfectly lined up with the colorful lights of the tugboat…both waiting to have their picture taken together."
Stay strong, my friends.
For your chance to be shared on our Instagram, Facebook, or Twitter pages, featured on our blog, or even claim the title "Photo of the Month," tag your photos with #VisitLakeCharles.
All Photo of the Month winners receive a FREE mini canvas with the official #VisitLakeCharles hashtag stamp!