Mardi Gras in Southwest Louisiana is one of my favorite times of the year. It's always a flurry of purple, green and gold at the start of the New Year. Some people even convert their Christmas trees and wreaths into Mardi Gras décor! If you are a huge fan of Mardi Gras, you know that the season moves around, and Mardi Gras Day is somewhat of a rabbit that has to be chased! Or, should I say, chicken? In 2017, Fat Tuesday falls on February 28, but there are tons of family events leading up to this day, so definitely check out the Mardi Gras scene early to get your plans set with friends and family.
If you are from out of town, there are different lodging options in Southwest Louisiana that will make your Mardi Gras experience memorable. Once you've arrived in Lake Charles for the Mardi Gras festivities, looking like a true reveler should be a priority! I always like to put "playing dress-up" as a priority!  If your current wardrobe doesn't consist of sequins, feathers, Mardi Gras masks or tutus, don't fret, we have several places that will outfit you in all of the seasonal garb. Check out The Mardi Gras Lady, Catina Couture, and Accessory Zone, and you'll leave looking the part.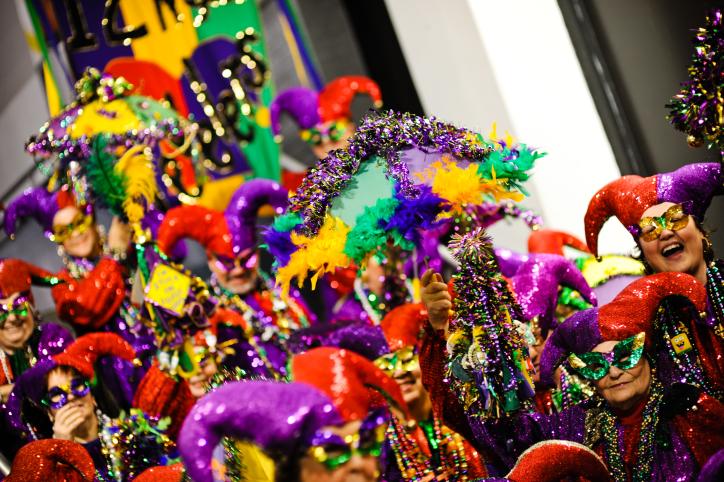 Now that you are officially ready to celebrate, you must try my favorite thing about Mardi Gras…King Cake. The best way to sample different varieties of this Mardi Gras treat is at the City of Sulphur's King Cake taste-off. While you're there, you'll experience a parade, festival fun, and did I mention King Cake?! Many area bakeries have their own spin on King Cakes, so whenever you are in town, definitely indulge.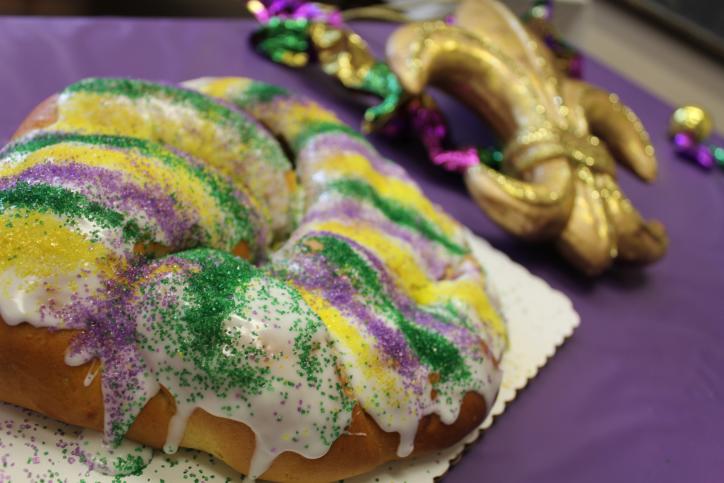 That's just a small taste of what you can experience for Mardi Gras in Southwest Louisiana, and there's plenty more.  You can also chase a chicken, try over fifty gumbos, watch a pet parade, participate in a 2nd line stroll, AND see all of the glitz, glamour and pageantry of Mardi Gras. See you soon, and don't forget your dancing shoes!
For a full listing of Mardi Gras events, click here, or visit www.swlamardigras.com.