Crying Eagle Brewing is a conqueror. When they weren't satisfied with only selling their incredible roster of beers, they turned an eye to the horizon and conquered the next step – creating a bistro. After that, they decided it wasn't enough for the ambitious business and they moved toward establishing the Crying Eagle Concert Series – an extended series of big music acts lasting from April to September of this year.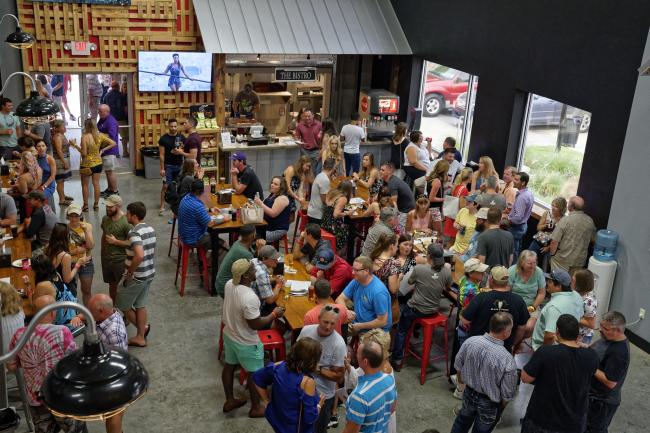 The Crying Eagle crew is doing things right and taking part in the most important aspect of craft beer: the communal experience of sharing ideas. Bottle-sharing is a big deal in the craft brewing world, and it's a great way to share ideas amongst craft breweries by sharing bottles of interesting, new, or favorite beers with each other. Crying Eagle is doing more than sharing; they are giving the public a place at the table for new menu and beer ideas.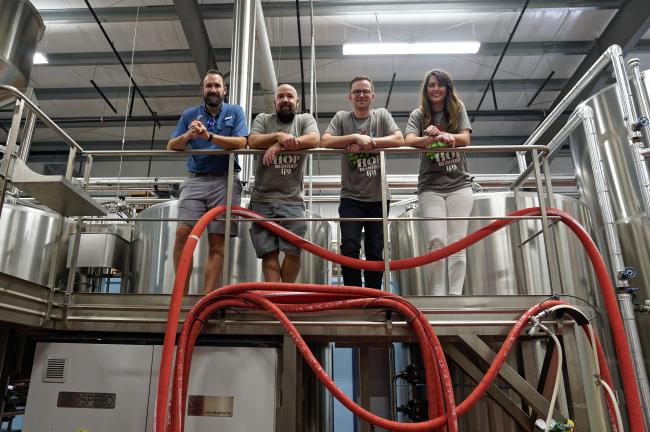 When the brewery's marketing director, Krickett Schmidt Racca, isn't taking beer orders, organizing a new event, or wearing a myriad of other hats she wears daily, you can find her drinking a goblet of Don't Blush Raspberry Berliner Weisse – a sweet yet sour fruit beer that happens to be her favorite – and eating the famous Butcher Block pizza with both Tabasco and Siracha on top, of course.
The brewery's menu started with fresh Neapolitan pizzas made in a brick oven, which made perfect sense for a brewery to pair pizza with beer, but the staff has been reformulating their pizza dough lately to make an even faster pizza. Their pizzas are down to a 3-minute oven time while boosting a fluffy yet crispy crust.
This small change represents their drive to always do better and never be satisfied with the status quo. Crying Eagle is reidentifying itself as more than a taproom, and the bistro completely changed the taproom business. Their menu has exploded to include salads, avocado toast, baked oysters, lobster rolls (recipe stolen from Krickett's mom) street tacos, and nachos.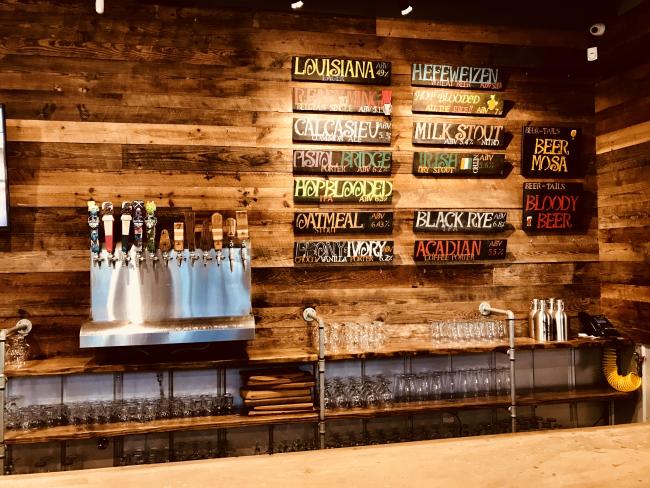 "Honestly, we just make food that we like," commented Krickett, while sipping the tart Passionfruit Berliner Weiss in the taproom while I nursed my go-to, the Louisiana Lager. "We're a melting pot here – members of our staff come from different states and we are constantly visited by tourists from around the world, so we rarely say no to a new idea about beer or food."
Regulars and visitors are a big part of the reason behind the menu expansion. Most ideas are tested, and some of them become menu specials or a new beer on tap.
"We added seafood for Lent, and we wanted to add salads and sandwiches for those who didn't want to carb-load on pizza every day," added Krickett.
Sundays were the next to conquer. The brewery is now approved to be open on Sundays and serve brunch items like breakfast pizzas and frittatas.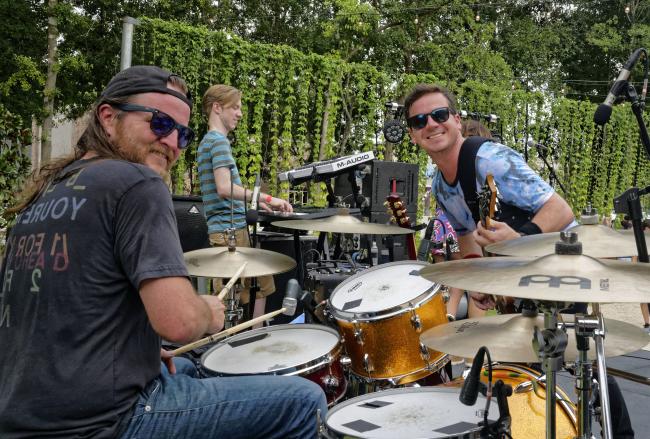 It came as no surprise to the community to see Crying Eagle move toward the music scene, and beginning this Saturday, April 20, you can add the taproom to the growing list of music venues in the Lake Area. The Crying Eagle Concert Series kicks off on Saturday with the electric glam rock band L.A. ROXX and again on May 18 with Krickett's favorite, Rebirth Brass Band from New Orleans. Other big acts include Lost Bayou Ramblers, Bag of Donuts, and Rusty Metoyer.
"We've only really had big bands for our annual birthday bash for the brewery, but they're such fun parties that we wanted to add it to our menu of regular events. We also wanted to be a new live music venue for Lake Charles," said Krickett.
The work isn't done yet; Crying Eagle is keeping its fingers on the pulse of the community to anticipate what it'll want next. Between the monthly barre classes, a new summer evening yoga class, beer workshops, and countless other special events, including goat yoga (fingers crossed!), the crew at Crying Eagle has its hands full, but it'll take more than that to stop them.
To learn more about Crying Eagle, visit CryingEagle.com, or visit their Facebook page to learn more about their concert series.
To learn more about the Southwest Louisiana Brews and Spirits Trail, click here.