Before you know it, Christmas lights and garland will be switched out for the glitzy Mardi Gras feathers, beads and doubloons! All of the hustle and bustle during this time of year can make you feel stressed and worn out. It's important to take the time to decompress, unwind and reduce the stress that comes with the holiday season.
For me, going on walks helps me recharge and rejuvenate my mind - and Shell Beach Drive is one of my favorite walking locations! The homes are always perfectly landscaped, and the lake provides a picturesque backdrop for a sunrise or sunset.
But I'm not the only one that enjoys walking down this street. Our Photo of the Month winner, Bud Moore (@budnola), also enjoys this stretch of road.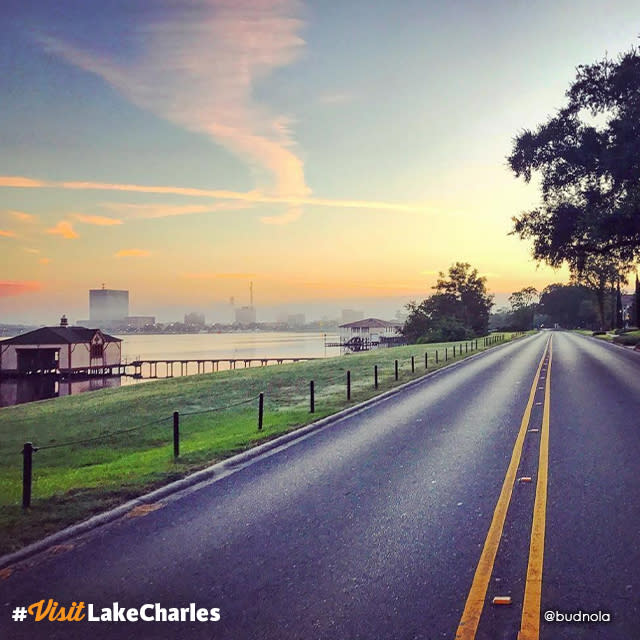 Bud said that he likes to walk along Shell Beach Drive daily whenever he is in town for work. He thought that the sunrise coupled with a bit of fog on the lake made this morning a "picture perfect Lake Charles morning."
Couldn't have said it better myself, Bud!
Do you have any favorite walking paths in the area? Share them in the comments section below.
For your chance to be shared on our Instagram, Facebook, or Twitter pages, featured on our blog, or even claim the title "Photo of the Month," tag your photos with #VisitLakeCharles.
All Photo of the Month winners receive a FREE mini canvas with the official #VisitLakeCharles hashtag stamp!