Our Southwest Louisiana home is growing! With this growth, the area is seeing a ton of new businesses building, a lot of new improvements to roadways and residential areas, and of course, new residents.
Have you ever wondered what our city looks like through fresh eyes? As I was looking through the Visit Lake Charles Instagram account a few weeks ago, I stumbled across this SPECTACULAR view.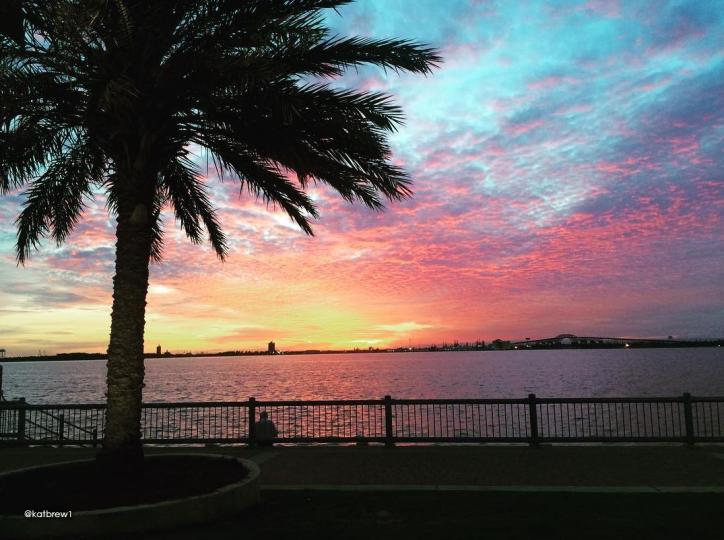 Taken by Kat Brewer (@katbrew1 on Instagram) – this was her FIRST TIME in Lake Charles. Her FIRST VISIT to Louisiana, in fact. It was also her FIRST DAY at her new home.
"I just got stationed here with the Coast Guard and had no idea what to expect. I just knew I would probably be spending a lot of time on the lake, so that's the first thing I went to see. The sunset was beautiful and the palm trees were not at all what I was expecting to see in Louisiana so I wanted to get a good picture to send to my parents that would show them what my new home looks like."
With more and more new residents coming to Southwest Louisiana, I'm hoping all of their first days within their communities are as beautiful as Kat's was. Let's make sure to show all of our neighbors (new and existing) that Southern Hospitality we are so known for.
If you are new resident, check out our New in Town page for a few helpful blogs and info about the area.
Share your hometown with future residents and travelers by tagging your photos with #VisitLakeCharles. Your photo could be shared on our Instagram, Facebook, or Twitter page, featured on our blog, or even claim the title "Photo of the Month,"
All Photo of the Month winners receive a FREE mini canvas with the official #VisitLakeCharles hashtag stamp!