Michael Angeletti's long journey to the 2020 U.S. Olympic Team Trials for Boxing and National Championships, held December 7-15 in Lake Charles, didn't exactly follow a predestined path. To hear him tell the story, the journey may easily not have happened at all.
"I was always a fighter, getting into trouble in school as a kid," says the 23-year-old New Orleanian, now living in Texas. "I was into basketball back in middle school. One day, when I got dropped off at practice, in the same sports complex where I played basketball, I was walking around and saw a boxing gym. The coach was watching me staring at everyone else and asked me to come in. He started teaching me, and when basketball practice was over and my mom came to pick me up, I told her I was a boxer now. She said if I wanted to box, I had to stay out of trouble."
When Angeletti steps into the ring, you'd better believe he made the most of his chance encounter at the boxing gym. The Olympic Team Trials are being held at the Lake Charles Civic Center, with the finals taking place at the Golden Nugget Casino Hotel Lake Charles. The top two boxers of their weight classes will advance to the next stage of the Olympic Team selection process, which will begin with a training camp at the United States Olympic and Paralympic Training Center in Colorado Springs to determine the 13 boxers that will compete at the Olympic Qualification Tournaments in 2020.
Angeletti is currently at the top of his game in the flyweight division, ranking first at the 2018 U.S. Elite National Championships.
As a flyweight boxer, Angeletti has to weigh in at no more than 114 pounds, the lightest of all weight divisions in boxing. He admits a fondness for his native Louisiana cuisine — deep fried beignets at Café Du Monde in New Orleans, pistolettes at Steamboat Bill's in Lake Charles ("they're like these little rolls with étouffée on top," Angeletti says) — but he has to put his mind to shedding upwards of 15 percent of his weight in the days before fights. Asked how he does it, Angeletti has a simple answer: "Just focus."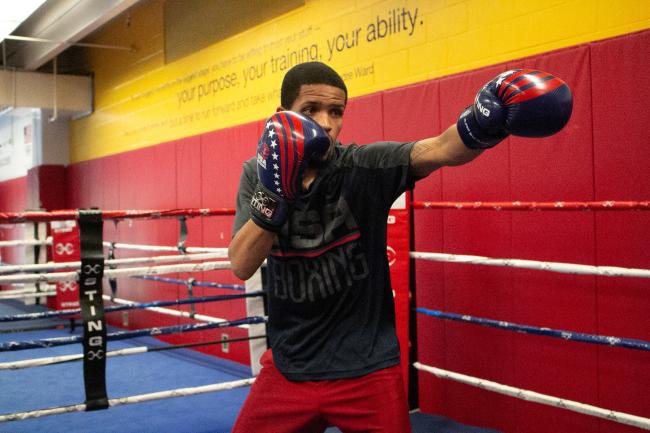 Angeletti has always been a small guy, and was historically a disadvantage when it came to playing sports. As a football player, coaches would overlook him, showing preference to his larger-framed teammates. It didn't matter that Angeletti was good on the field, so much that he was offered an athletic scholarship. He admits, "I got tired of coaches showing favoritism to other guys on my team."
Boxing suited his independent streak better anyway. In boxing, there is no favoritism because he's a team of one: "All I got to depend on is myself," he says.
All of that focus, independence and determination has helped Angeletti rack up wins, as well as frequent flyer miles. In 2019 alone, he's fought in Russia, the United Kingdom, Ireland, Poland, Bulgaria and Nicaragua. The fact that he's been on the road so much makes this Louisiana homecoming especially significant for Angeletti.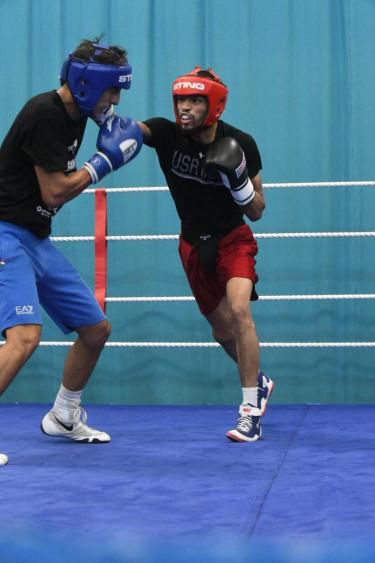 "For me, coming home …. A lot of people I know have been wanting to see me fight for a long time. It's special to me," he says.