Place your bets and relax in the newest addition to the dining options at Delta Downs Racetrack Casino and Hotel. The Rosewater Grill and Tavern is the first completed phase of Boyd Gamings's $45 million expansion and enhancement of their Delta Downs facility. My husband Bob and I had the pleasure of dining recently at the Rosewater.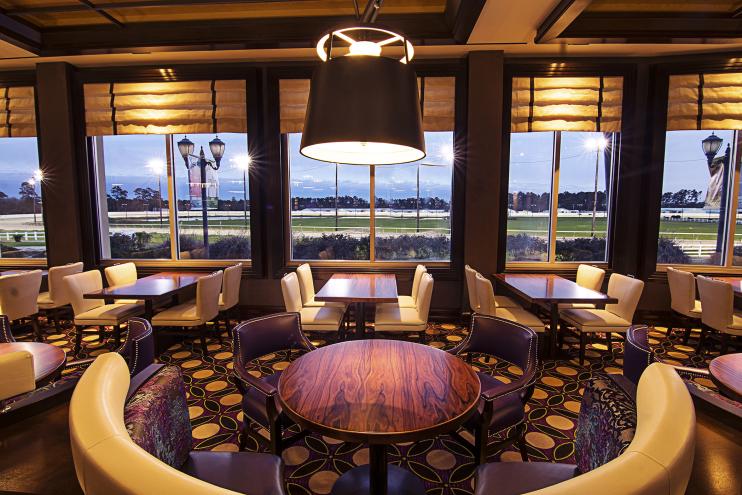 This restaurant is physically divided into two sections. Visit the Tavern for a more casual setting. Just beyond the Tavern you'll find the Grill, flanked by a wall of windows overlooking the racetrack. The Grill and Tavern each have their own menu – the Tavern offers lighter casual fare -- but many menu items overlap and patrons can order from either menu, or both, as we did!
In the Grill, lighting is soft and relaxing, but not so dim you can't read the menu. Seating is plush and comfortable, with tables spaced appropriately. During our visit on a recent Saturday evening, the restaurant was bustling but did not feel over-crowded. Staff members were busy but polite and accommodating.
We started our dining experience with specialty cocktails. I ordered a Moscow Mule. I'm a fan of this blend of vodka, ginger beer, and lime, and I can honestly say this was the most delightful Moscow Mule I've had to date. Very refreshing. We also ordered a Delta Classic (bourbon with muddled cherry and orange with Angostura bitters) and enjoyed it as well.
Warm yeast rolls with a hint of butter and salt promptly arrived in a basket. Because the Rosewater specializes in seafood and steaks, we ordered the Street Tacos for an appetizer. Fresh tortillas hugged seasoned grilled shrimp, red cabbage slaw, avocado, chives and a spicy chimichurri sauce that blended the ingredients together nicely.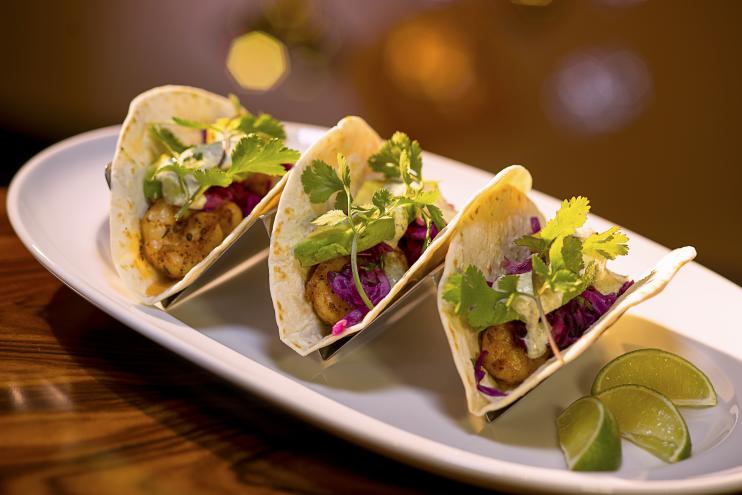 Menu items are a la carte so we ordered a Tavern Chop Salad to accompany a 7 oz. Filet and the New York Strip with a side of asparagus. Both steaks were cooked to perfection, tender and juicy. The Chopped Salad comes with a generous dollop of bleu cheese and a tangy bleu cheese dressing. The asparagus was steamed to that challenging mix of soft but still firm.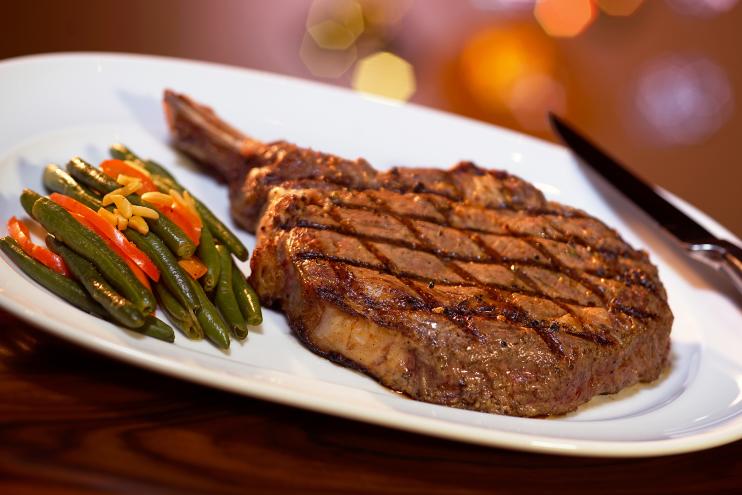 Dessert items were tempting, but alas, we didn't save room.  We'll have to sample them on our next visit to Rosewater Grill and Tavern.