Welcome to Common Grounds Coffee Shop!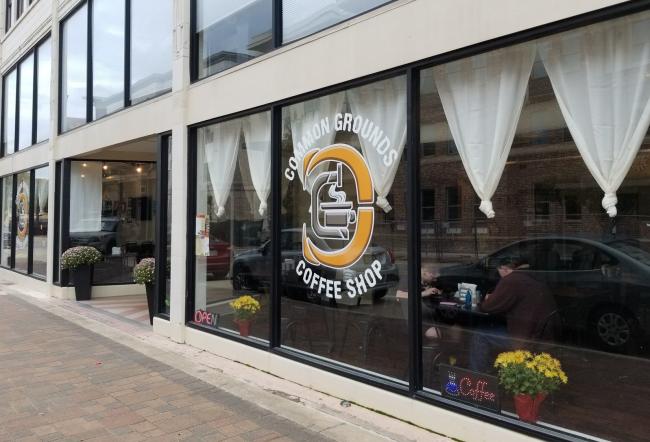 Common Grounds is a locally and family-owned "Sit and Chill" Coffee house that was built on love and prayer, two of the ingredients that make this a must-visit, top of the checklist, new favorite amongst locals and visitors alike.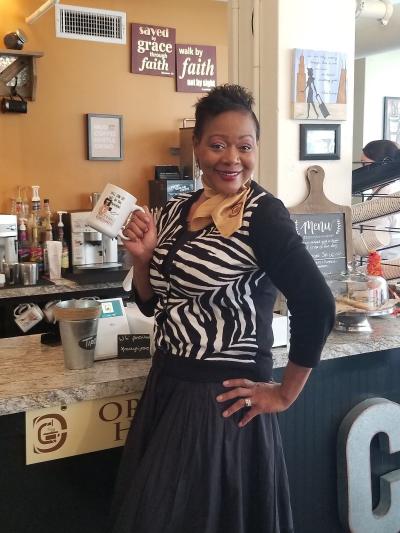 There are many things that make Common Grounds Coffee House special. From the signature homemade, fresh-baked peach cobbler pies to the southern classic shrimp and grits...and of course, the coffee! But what really makes this a five-star experience is the extraordinary customer service. When you visit, you will feel more like a welcomed guest than just the next person in line. Pictured above, owner Michele prides herself on creating a warm and inviting atmosphere and can often be seen greeting and visiting with guests when she is not busy in the kitchen.
Common Grounds is conveniently located at 619 Ryan St., right in the heart of Downtown Lake Charles. It's a fantastic spot to stop in on the way to work, meet up with friends and pass a few hours chatting, or wind down after a long day of site-seeing.  
---
Check out Matthew Z's review:
"The only reason this place gets five stars is because Google won't let me give it ten! Wonderful atmosphere and the staff are second to none. I need a place to sit and work on homework and attend a video conference and Common Grounds was ideal! Michele and the rest of the crew are the best! Will definitely come back!"
---
Michele explains, "Common Grounds serves as a light that warms the soul. It's where one can sit and exhale, and gives you the peace you need in the time you spend there." Surrounded by natural light, patrons can enjoy the small library that is located in the front conversation/conference room. 
Common Grounds is open from 6:30 a.m. to 5 p.m. Monday through Saturday and may extend closing hours on Saturdays in the very near future.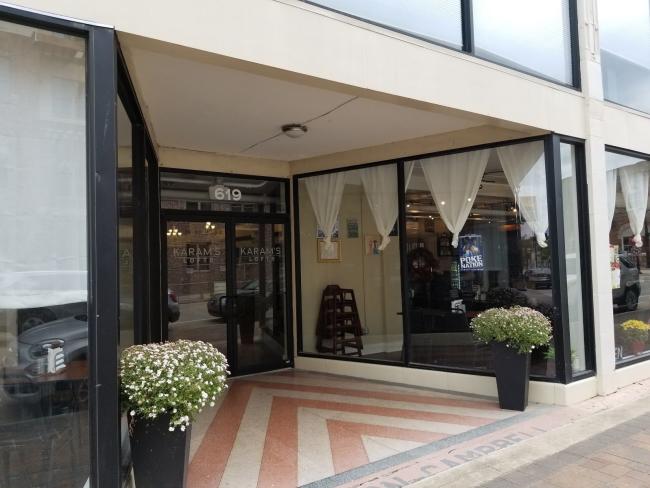 Common Grounds will be having a GRAND REOPENING on November 22nd, to celebrate their recent relocation to the downtown area. They were previously located in Gillis, just north of I10. They are thrilled to be closer to the Historic Downtown District and hope that it will bring in more patrons than ever and contribute to the growing excitement and activity in Downtown LC! The grand reopening will be held from 6 p.m. to 9 p.m. and will feature the sounds of Mr. James Foshee as he debuts his new single titled, what else but "COMMON GROUNDS"!
By now you are probably wondering what delicious food and beverage await you at Common Grounds. If you are headed in for breakfast, you will be delighted to see southern classics like shrimp and grits, as I mentioned before or the delicious eggs and rice. You can also find simple favorites like toasted egg sandwiches, bagels, or muffins. For lunch you can find everything from the "Common" Club to a Keto Lunch wrap. That's right, you heard me right...KETO options! The ever-popular keto experience is available with breakfast and lunch options and they have introduced a sweet treat for those following the Keto diet...Keto shortbread! I just sampled this for myself and it was honestly, delicious! You MUST try the bread pudding as well which is out of this world! There is definitely something on the menu for everyone. Go ahead...zoom in and take a peek for yourself!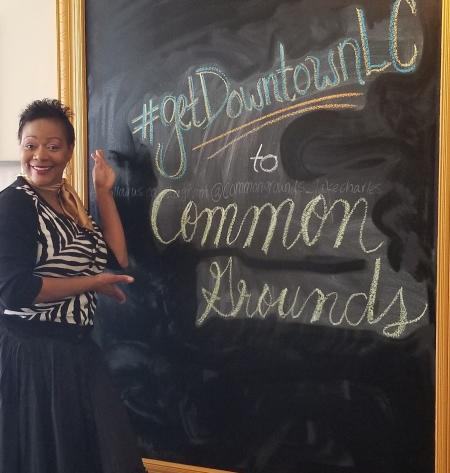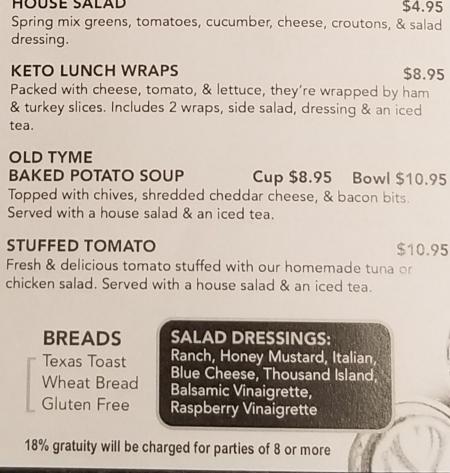 I have met so many people that have experienced common grounds and have such wonderful things to say about the owner and staff. I have personally enjoyed the delicious food, hospitality, and love that Common Grounds has to offer. Whether you are looking to feed your appetite or fill your soul, this is the place you must visit, where everyone has something in common. If you are planning to #getDOWNtownLC on an upcoming weekend, Common Grounds will be hosting a Holiday Market every Saturday until November 30th. Eight local vendors will be invited each weekend to display and sell items. Such a great way to show support to other local businesses and artisans! So #getDowntownLC to Common Grounds Coffee House and be sure to share your experience with visitlakecharles.org. 
Get to know Owner, Michele and hear her mission!
"The mission is simple... to serve in as many ways as I can. I want to make your day! And I strive to make God smile, I think he looks down and is sad by what he sees. People are looking for something different and they want to feel free to make GOD known in public places, and you can do that in COMMON GROUNDS. God called me by name over 30 years ago. He told me "Michele, go tell my people that I'm coming soon," I replied "ok." Now at 21 years old, I didn't have a clue what that meant. And honestly, I never gave it a second thought. When I decided to retire at 51 years old, it was clear what that meant. I understood it too because I had now built a relationship with God so I was a little more mature in his word. I embraced this task without ANY fear. My mother always said I would be speaking, because I absolutely love to talk to people. The goals for COMMON GROUNDS are many. I want to work with and for the people that are OVERLOOKED. I have a heart for the less fortunate. I have a mentor program where I employ young people with autism. I want the world to see them as they are, BRILLIANT. And more importantly, I want them to know they have a place that is just for them, I intend to allow them periods of time where they don't share the coffee shop with anyone. So as you can see, it's more than a coffee shop! This is my story and I am sticking to it!"