Everyone likes to take photos of the area whenever traveling. And, let's face it, "selfies" are fun too. But I LOVE to hear from people who are experiencing the best of what the area has to offer from food, the great outdoors to cultural excursions.
I am always on the hunt for a great photo that not only shows the beautiful landscape and fun activities of our area but tells a story.
Scrolling through Instagram one evening, I came across @dlthibo's photo and my jaw dropped! This picture is so unique and bold! I do not think I have seen such a striking full moon picture.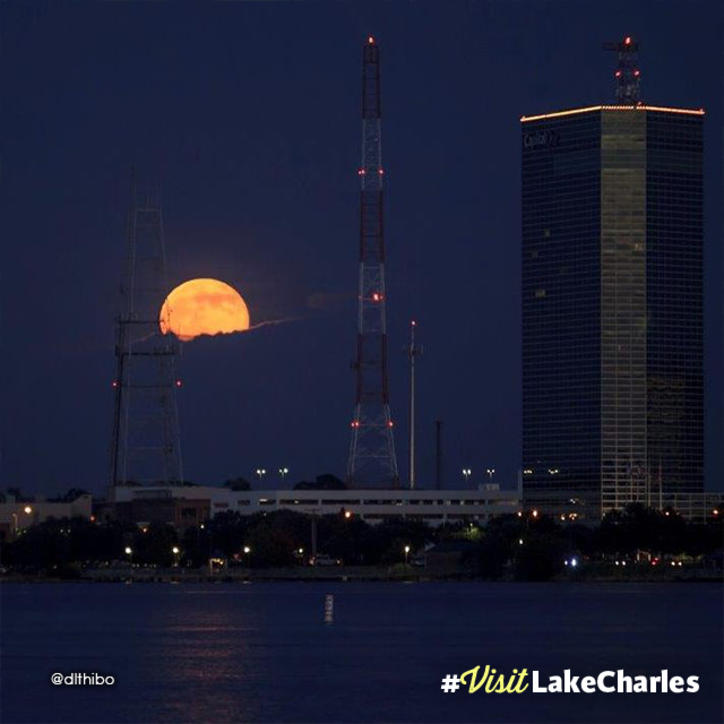 I reached out to photographer @dlthibo to hear his story.
"I am an engineer with CITGO.  My hobby is photography.  I enjoy photographing the beautiful scenery that we are fortunate to have here in SWLA.  I shot that photograph of the "blue moon" from the west end of the I-10 beach.
I am also a big fan of and love to photograph McNeese sports.  You can spot me on the sidelines of McNeese home football games - just look for the guy with painted blue hair and cameras.  I hope to turn my hobby into a profession one day when I retire from engineering."
Congratulations @dlthibo, your fantastic shot is the August Photo of the Month!
For your chance to be shared on our Instagram, Facebook, or Twitter pages, featured on our blog, or even claim the title "Photo of the Month," tag your photos with #VisitLakeCharles.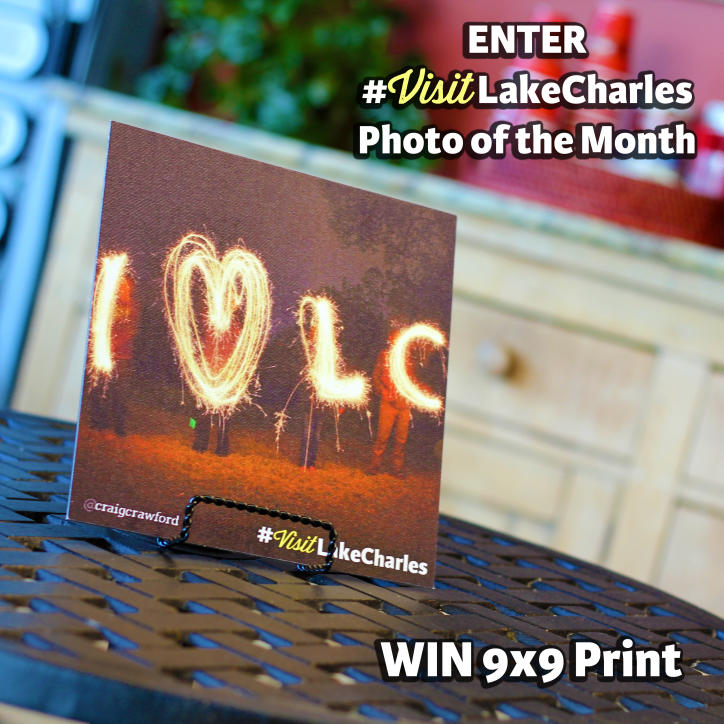 All Photo of the Month winners receive a FREE mini canvas with the official #VisitLakeCharles hashtag stamp!