For over a year now, we've been collecting FANTASTIC photos from locals and visitors who have tagged their images with our hashtag #VisitLakeCharles. Once a month – we review all of our submissions and select a photo of the month. We love doing it – and we think it's important to recognize the photographers (amateur and professional). 
During National Tourism Week this year, the CVB decided to take it one step further. We selected and announced our first EVER Photo of the Year!
Melissa Sanner, Classique Stillz, submitted her photo back in March 2015. It was well received by our social media follows with well over 100 likes! It's bright and vivid colors and the perfect reflection of the sky in the lake below makes it fascinating image.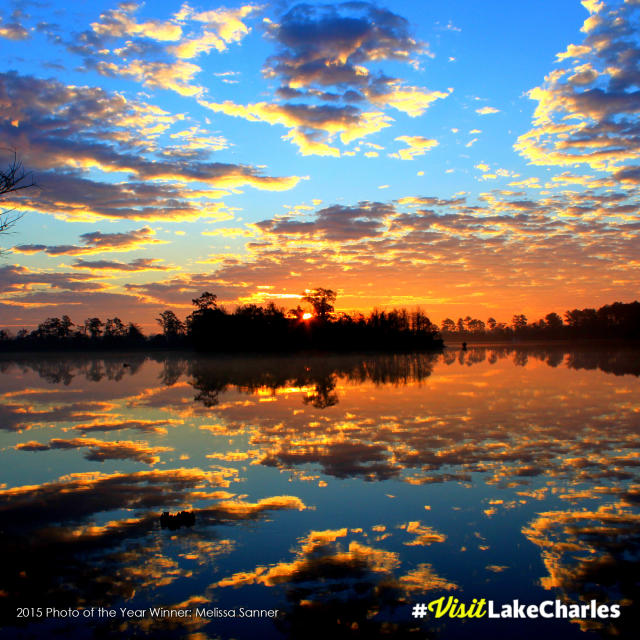 "My photography partner and I often go on photo shoots of nature as a hobby.  That particular morning, we decided on a whim to take sunrise pictures before heading out on our next photography adventure.  We met at Ripley's boat launch in Westlake, took a few there, and then drove on to the salt water barrier.  We could not believe how still the water was and the perfect reflection of the clouds, the blue sky and the rising sun! It was the first time either of us had seen such a beautiful act of nature."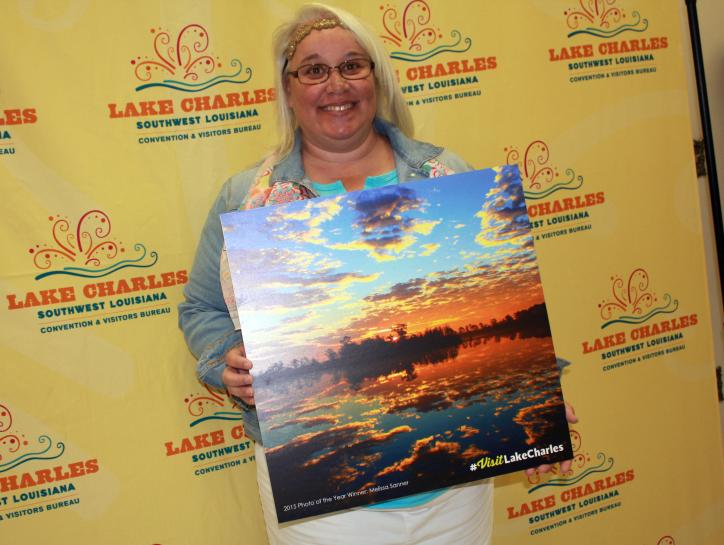 Thanks for sharing, Melissa and congratulations on receiving the first title of Photo of the Year!
For your chance to be shared on our Instagram, Facebook, or Twitter pages, featured on our blog, or even claim the title "Photo of the Month," tag your photos with #VisitLakeCharles.
All Photo of the Month winners receive a FREE mini canvas with the official #VisitLakeCharles hashtag stamp! The Photo of the Year winner will be announced annually during National Tourism Week.