Kickstart Your Year with a Healthy Boost!
Let's get real. Most of us are all rolling into 2021 with a little "extra to love," right? So, for me, this year is not about big, grandiose resolutions that will put me back into my high school size. Although, I would not turn that down if it magically happened! I am thinking – what could be manageable? It's those daily tiny choices that just gradually make you feel healthier. Each sugary snack will be a "choice" to make, and hopefully, resist! (Except, if you're talking about King Cake – that's different!) So, back to healthy, happy thoughts ...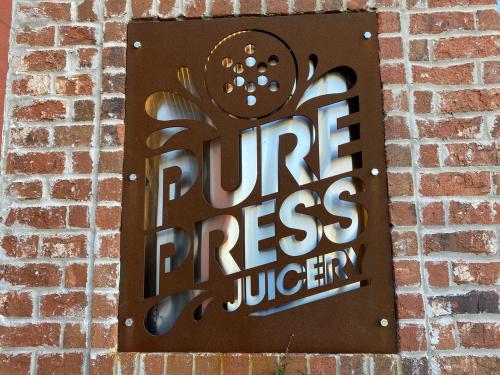 Toward the end of last year, I discovered walking as exercise while listening to podcasts, and I think that's something I can actually commit to doing. So, if you're into walking too, while you're walking around downtown Lake Charles, one healthy choice would be to step on into Pure Press Juicery right on Ryan Street, 825 Ryan Street Ste. A2, to check out their delicious, nutrient-packed, organic selections. Yummy!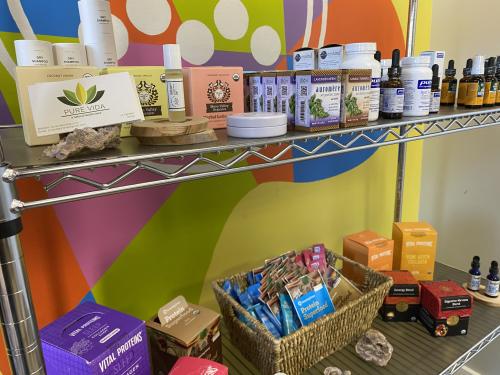 Nearly six years ago, the Pure Press Juicery dream began for owner and Sulphur native, Jason Holder. Jason and I went to high school together, and I had always meant to go by the brick-and-mortar Pure Press. (I had experienced the juices at farmers' markets.) So, I strolled on in, and I was surprised by the variety of offerings as well as the wellness products by Pure Vida – not to mention Louisiana products like Coffee Reve Roasters. (Reve means dream in French, BTW).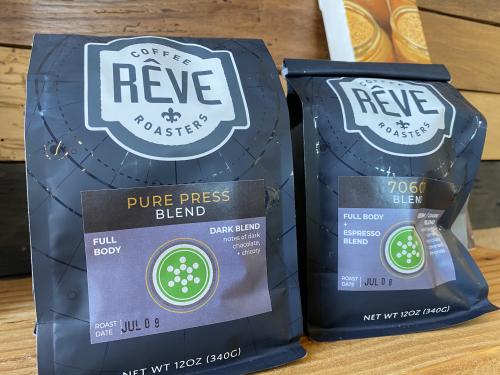 One of the menu items caught my eye: Mother of Dragons! It's packed with pitaya, mixed berries, banana and almond milk. In other words – delish. See for yourself: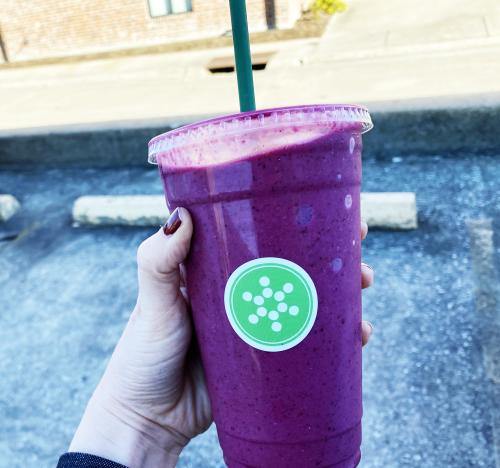 One cool thing to note is that the menu is subject to change based on seasonal fruits – so that's how you know it's fresh! Their juices feature roots & fruits, greens, and a mixture of smoothies. Of course, you can get a ginger immunity shot or turmeric shot for those who just need a quick boost! Who doesn't these days? Or, they also have smoothie bowls such as the cinnamon toast bowl that is a blend of bananas, oats, coconut, cinnamon topped with granola, coconut flakes, blueberry, strawberries, and cinnamon sprinkled on top! Or, you can get snacks such as avocado toast, organic almond butter toast and a veggie sandwich. Avocado toast is all the rage these days!
Oh, and they also have some cool swag: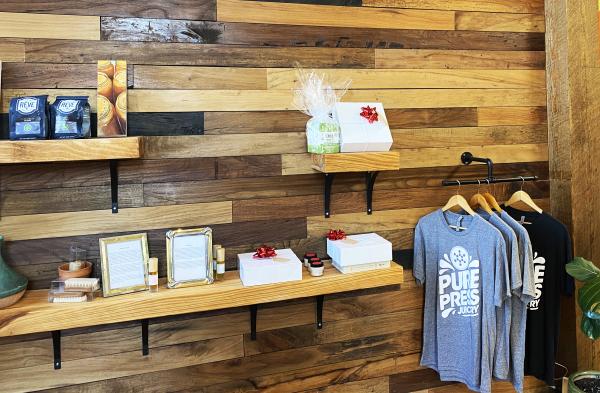 "Our vision at PPJ is to make eating healthy fun & delicious. We also want to make these options easily accessible to our community. We are a locally owned business that prides itself on having a friendly and knowledgeable staff & only using whole plant based foods." - Jason Holder, owner.
Give yourself a little kickstart into 2021! You've be glad that you did. Follow Pure Press Juicery on Facebook or Instagram. Or, check out Pure Vida!