Is it just me or is shopping more fun when you're on vacation?  You want something memorable or unique to that destination.  You may want to get your friends or children souvenirs.  And on a business trip, you finally have precious alone time to browse.  In Lake Charles, there are several great boutiques giving you good reasons to shop local!
Part 1, of Reasons You Should Shop Local will highlight ladies fashion and great places to stock up on local culinary gifts.
FASHION FINDS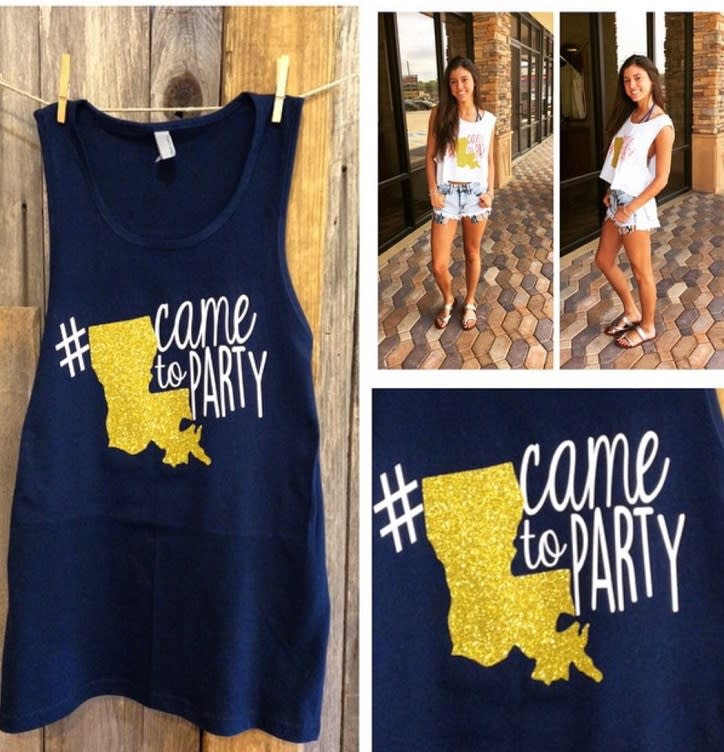 Bringing fun and fashion to Southwest Louisiana, Catina Couture offers women's and teenager's clothing, accessories and unique gifts.  Whether your taste is funky, classic or somewhere in between, they have a variety of affordable selections. They carry cute Louisiana T-shirts and have a new stock of Louisiana necklaces and bracelets on the way.  You can also call ahead to schedule their makeup artist if you have a special event.  My favorite part about Catina Couture is how helpful the ladies are who work there and the fact that they play uplifting music while you shop!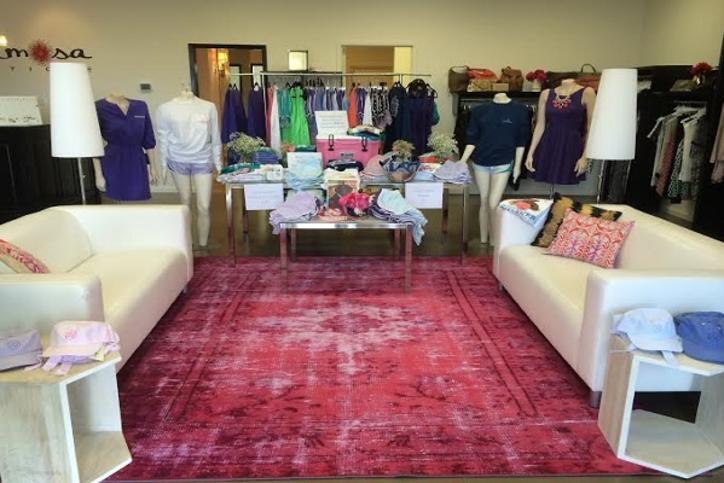 For ladies' trendy fashions, whether your style is boho, chic, funky or classic, you'll be able to find the perfect outfit for any occasion.  Mimosa also carries local, handmade jewelry, as well as well-known brands like BCBG, Mink Pink, Free People, French Connection & Show Me Your Mumu! 
TeCi's Ladies Apparel
TeCi's offers classy items for your sophisticated wardrobe and also carries Brighton jewelry and handbags, Eileen Fisher, TOMS, Nic+Zoe resort wear, JAG JEANS and more!
Casinos
Don't forget that our area casinos have high-end boutiques for shoes, handbags, accessories, and men and women's resort apparel.  Golfers, you'll find something for you, too, at the pro shops.
Accessory Zone
My co-worker adores all things that sparkle so of course, she hits up Accessory Zone every chance she gets.  There's jewelry galore and friendly sales staff who can fit you in junior/misses apparel.  Plus, they offer footwear (I've got some precious cowgirl rain boots!), baby gifts, candles and home decor.
FOODIE LOVE
Crave
One of my new, favorite spots when shopping for gifts – wait, who am I kidding – and MYSELF, is Crave! Crave is a specialty food and gift store featuring over 40 premium extra virgin olive oils and aged balsamic vinegars from around the world that you can sample at the tasting bar.  The staff can even give you tips on recipes and make suggestions on what oil works best with certain balsamics.  Try it locally at 121 Artisan Bistro, where the chef cooks with their products and serves it on their tables with their fresh baked artisan bread.  While they are bottling it onsite for you, check out their selection of fine wines or spirits and gourmet cheeses or their collection of Clementine Hunter serving pieces among other artwork, coastal embellished serving dishes or dish towels, and much more! Oh, and you must try their delicious macaroons.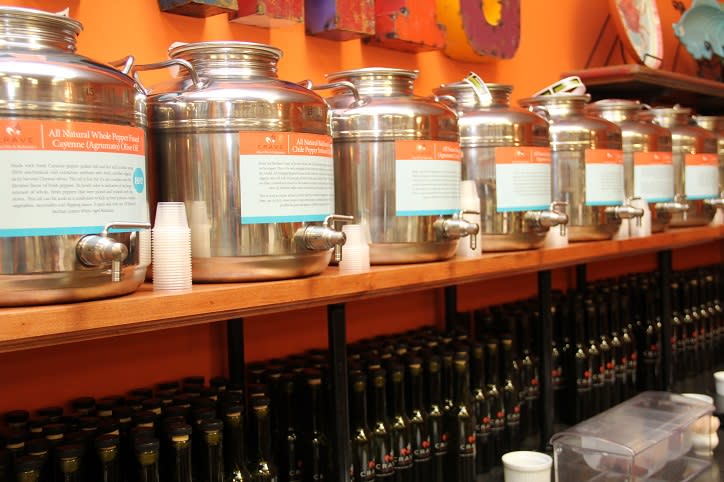 Acadian Coffee Roasters
I started drinking coffee milk in my sippy cup. Yes, that's how far back my love affair with coffee goes and that's how I serve my children their coffee milk today. I'm not sure I've ever tasted coffee as smooth as the coffee that Nancy and Nancy roasted for me when I recently visited Acadian Coffee Roasters. I saw the green coffee seeds (yep, they aren't beans) and smelled the dark seeds after they 'popped' from the roasting process. You can purchase their blends and single origin beans from their warehouse, online or at the Cash & Carry Farmers Market.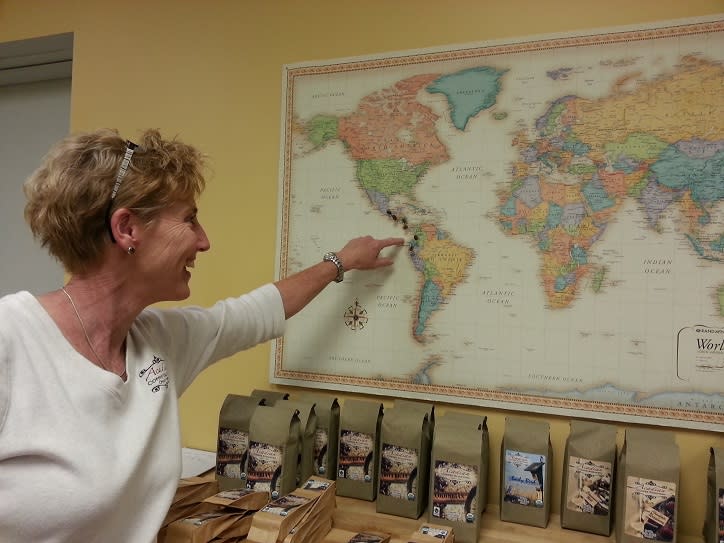 Boudin
Usually once you've visited Southwest Louisiana, you come back the next time with an ice chest to haul back boudin, sausage and other smoked meats to stock your freezer.  The Southwest Louisiana Boudin Trail offers over 25 mom and pop shops that sell their own boudin.  Some stops sell turduckens, stuffed chickens or pork chops and other specialty items you can purchase and share with your neighbors at home. 
The video here will showcase other Louisiana products made in Southwest Louisiana.
Stay tuned for Part 2 of Reasons You Should Shop Local for a focus on home goods and Louisiana-made gift items.  Let us know if you have a favorite shop in Southwest Louisiana we should check out!