I can smell the barbecue pork that's already smoking on the pit as we meet at the KC Hall, 503 E. Highway 90, in the town of Iowa, Louisiana, around 9 a.m. to pay our money to ride in the parade.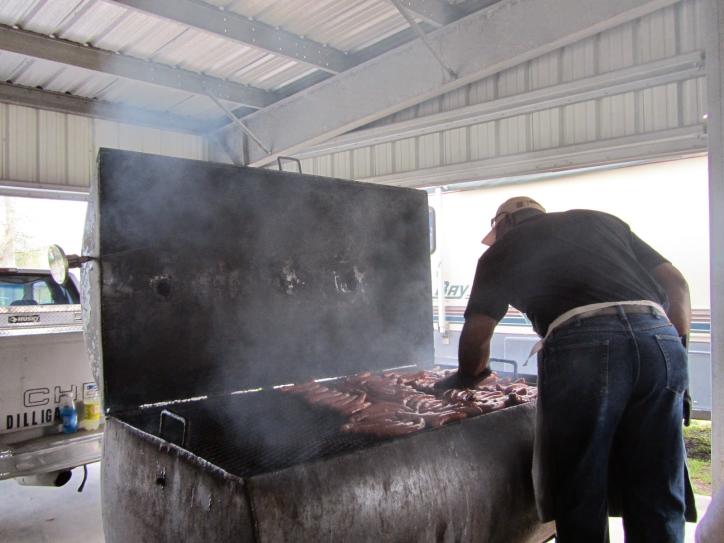 Smoked meats like sausage and tasso are popular in Cajun Country.
Everyone is milling around in their Courir de Mardi Gras costumes made of rags and visiting as final preparations are made with the decorations on the trailers.

We are in the small town of Iowa, Louisiana for the Iowa Chicken Run on Mardi Gras Day.  The parade rolls at 10 a.m.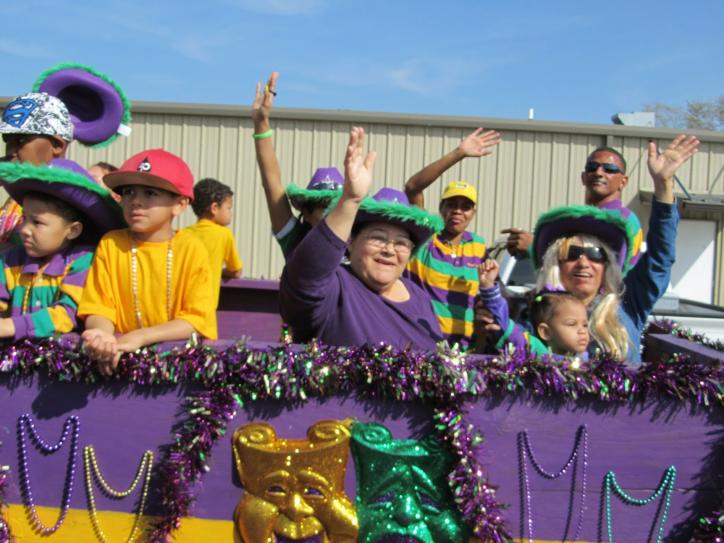 We stop throughout the community with the trucks and trailers, ATVs, and people on horseback and beg for ingredients to make a gumbo.  It's an ancient tradition of begging where the revelers go from house to house dancing to live Zydeco music for the owners to lend them ingredients for the communal gumbo to be made later that evening.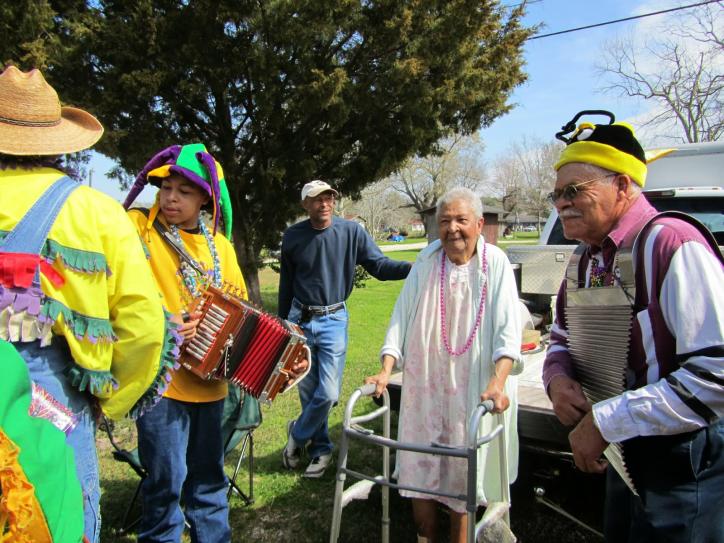 The parade stops at a member of the community's home while Zydeco music
is played and everyone dances.  If the family approves the dancing skills,
they donate ingredients for the gumbo.
Right as the captain stops the parade at a particular home and blows his whistle, he tosses a chicken in the air and the children in the parade chase the chicken!  There is a lot of whooping, hollering and dancing that takes place during the process! It's quite an honor to catch the chicken.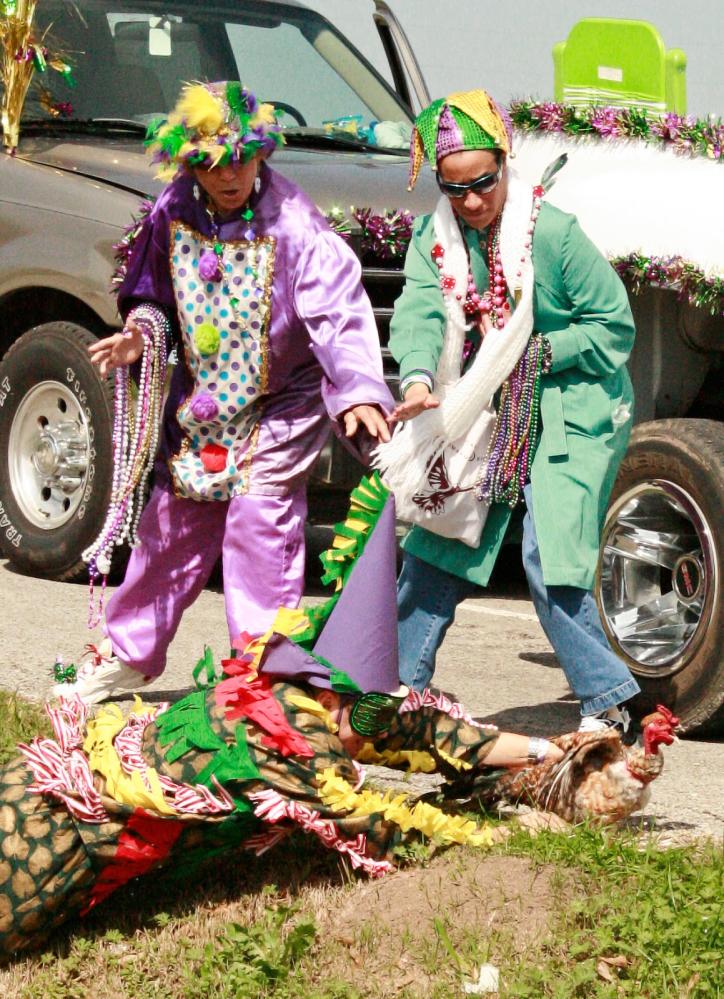 Children chase the chickens in Iowa, La.
 It's a family affair.  Rodney Victorian, Berline and Kimmy Bellard welcome us with open arms.  There's no pomp and circumstance or sequined costumes. This is a true, Cajun Country Mardi Gras with laughter, festivity and music that gets your adrenaline pumping.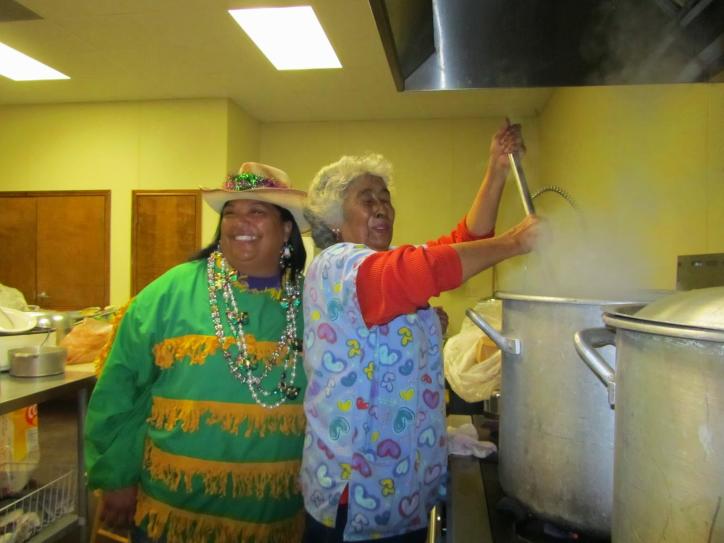 Berline Bellard encourages the cook stirring the gumbo pot.
My favorite part about the Iowa Chicken Run is how it cuts through the lines of age, race and socioeconomics. There is no king or queen.  The chicken run exemplifies true community spirit and living life to the fullest.
 *Note: The chickens are not actually used in the gumbo but the tradition of chasing the chicken is a throwback to the ancient French medieval history of the Courir de Mardi Gras where the highlight of the entire celebration was the last ingredient – the chicken.  

For more information on the Iowa Chicken Run, click here.