Have you ever come across an image or piece of art that almost instantly takes you to a peaceful place? You mental and physical features relax and you have a sense of calm. You've got to appreciate those moments.
Here in Southwest Louisiana, I am lucky to be surround by breathtaking scenery. I've said it before, one of my favorite parts of my job is being able to find and appreciate the beautiful photographs people capture while visiting our area.
Like this image by Martin Comeaux. He was visiting the Chapel of Holy Spirit in Grand Lake, Louisiana and snapped this photo.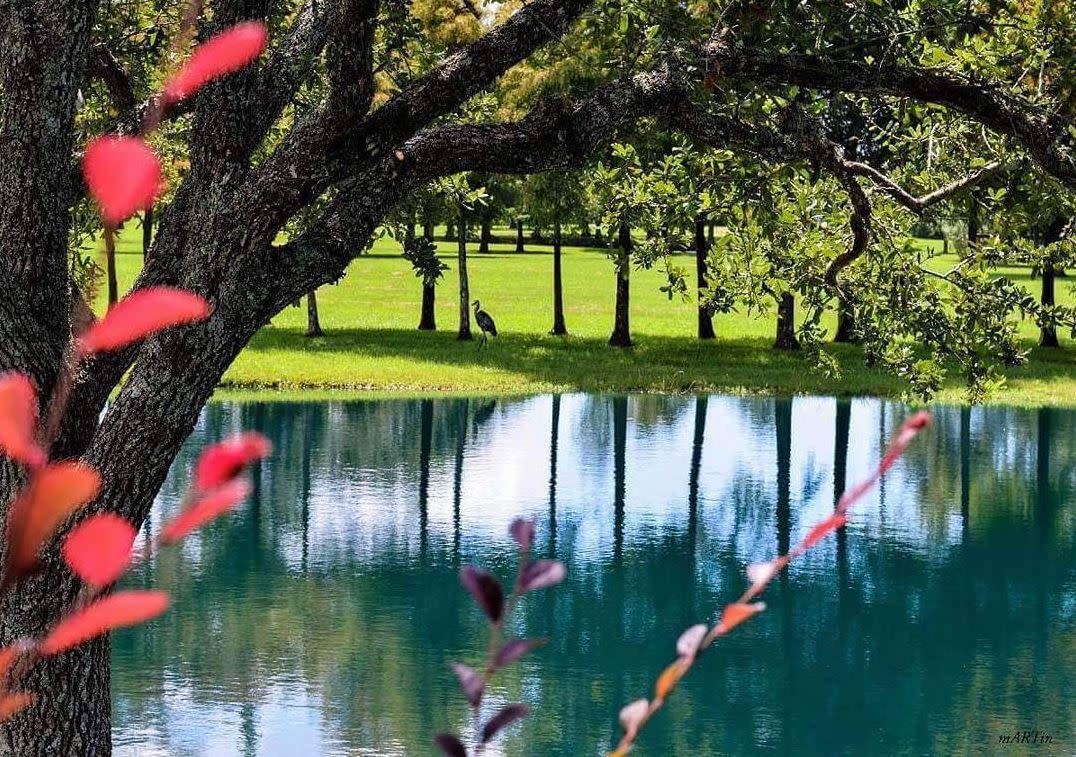 "I'm walking around with camera in hand, when I heard a noise. It was the bird you see in the picture. I got a shot or two before he flew off."
The time it took Martin to take this photo was mere seconds. Before he knew it the bird was gone.  But the feelings and sense of place he captured can be enjoyed for much longer. The reflective waters, shady tree grove and silent bird radiate serenity. It's timeless.
For your chance to be shared on our Instagram, Facebook, or Twitter pages, featured on our blog, or even claim the title "Photo of the Month," tag your photos with #VisitLakeCharles.
All Photo of the Month winners receive a FREE mini canvas with the official #VisitLakeCharles hashtag stamp!