No need to watch the Weather Channel when visiting Southwest Louisiana in the summertime. You know it's hot! Chill out with these cool treats you'll find throughout the Lake Area.
Look for Bayou a Sno-Cone.  Snow cone stands (also called snowballs) abound in Southwest Louisiana. It's a simple paper cup filled with crushed or shaved ice and drenched with any numbers of colorful sweet sticky flavors. But this new stand on the block goes a bit above and beyond what you'll find at the average mom and pop shop. Bayou a Sno-Cone has concocted twelve unique flavors with Southwest Louisiana themes. Try Cajun Spice (cinnamon and birthday cake) or Louisiana Pirate Festival (blue raspberry and lemonade).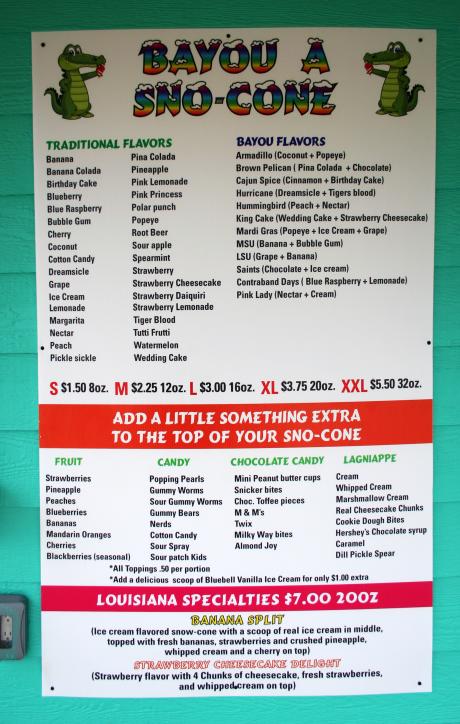 They also offer a wide variety of fruit, candy, and other toppings to add "a little something extra" to your icy treat. If your travels take you along the Lake Charles Lakefront and Millennium Park, you'll likely find sweet treats on the go. Look for Kona Ice, Tikiz Shaved Ice and Ice Cream, and Dippin' Dots.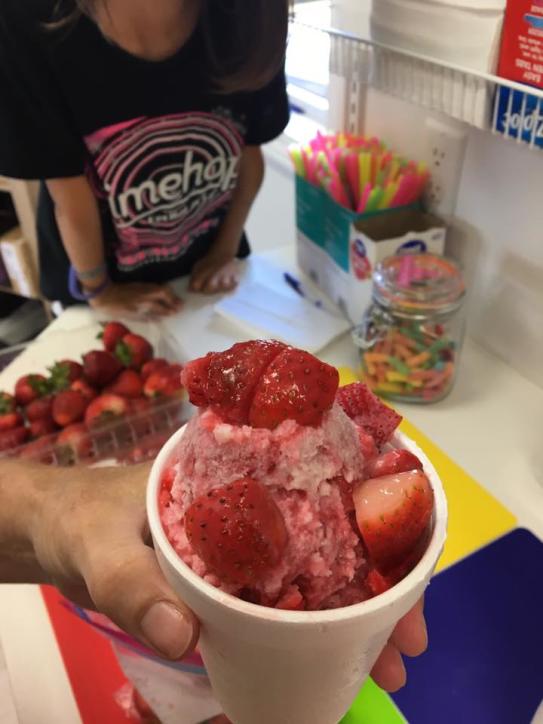 Only a short walk from the Lakefront, BOOMBOX Frozen Pops and Ice Cream (formerly Pops and Rockets) has been delighting SWLA patrons at events and farmers' markets with their oodles of 80s-themed gourmet frozen pops for several years. Head over to their super fun Pop Lab for some gourmet ice cream. Maple Bacon flavor tops the charts.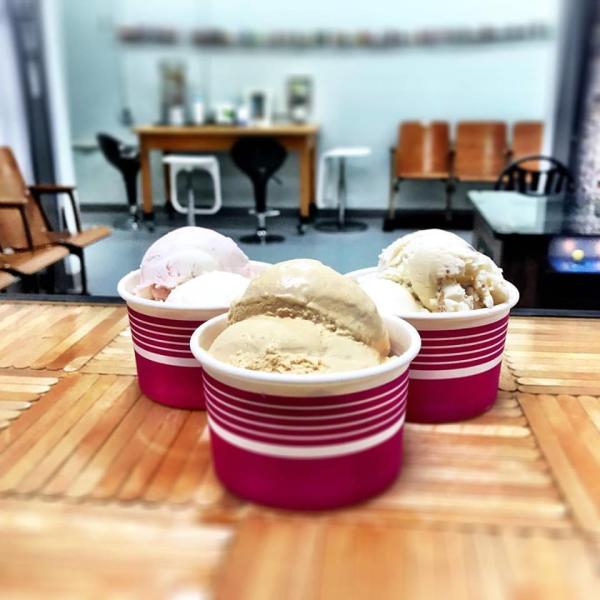 The Bekery is an enchanting café bakery that also sells seasonal-flavored gelato! White chocolate raspberry and butter pecan are favorites, or try their sorbetto in lemon, mango, and pina colada flavors – perfect for a hot summer day! If you're visiting the casinos, check out the casual Modern Pantry at L'Auberge. They, too, sell gelato in twelve tempting flavors, such as Oreos and cream, salted caramel, and strawberry.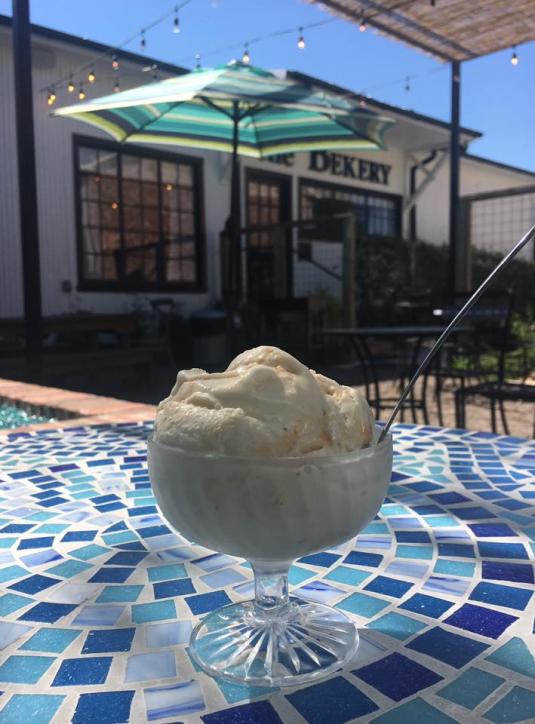 If you have a passion for premium ice cream, take a short road trip down to Grand Lake and enjoy Giggles Ice Cream and Gourmet Coffee next to Brown's Grocery. It's a brand new retro-style ice cream parlor with 24 flavors of ice cream, plus soft serve. They also dish up pastries, cakes, pies, and gourmet coffee. Open an impressive 5:30 a.m. to 9:00 p.m. If you're over in Sulphur, go to Winkydoo's Malt Shop for a similar experience.
Are you a fro-yo fan? Lake Charles is home to two frozen yogurt chains -- Sweet Frog and Yogurt Mountain. It's a DIY dessert dream come true.
If you're in the mood for some icy adult beverages, try the Frosty Factory. They tempt customers with 21 flavors of frozen deliciousness, oh and karaoke too. Monkey Shine tastes like a banana milkshake and is their most popular flavor.
For a full list of frozen treats, visit www.visitlakecharles.org/staycool.
How do you stay cool? Do you have a favorite treat? Let us know in the comments below.