There is indeed something special around the Corner, The Corner Market that is! New owners, Jason and Elizabeth, have been working tirelessly redesigning and revamping this gem of a market located in the heart of downtown Lake Charles at 729 Ryan Street.
This charming storefront is definitely eye-catching, but just wait until you walk in!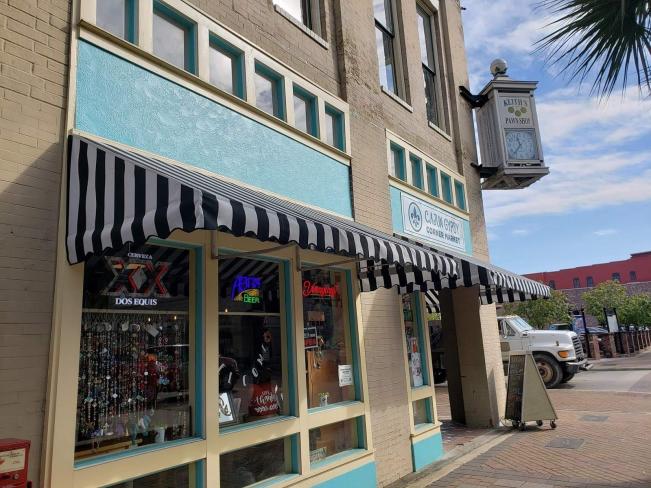 The Corner Market boasts an array of unique gifts, artwork, jewelry, and more! Plan to stay and enjoy everything from ceramic bowls with inspirational messages, locally inspired canvases, one of a kind gemstone jewelry, decor, and lots of other treasures you won't find anywhere else.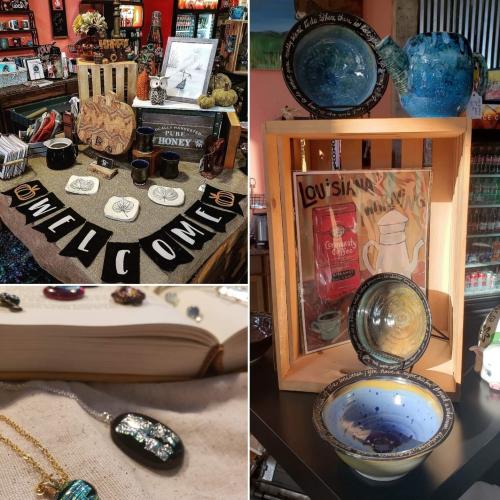 With the holidays just around the Corner (pun intended), you will find the perfect gift for just about anyone. And just when you think your visit to the Corner Market is complete, you will find an intimate wine cellar as you approach the back of the store.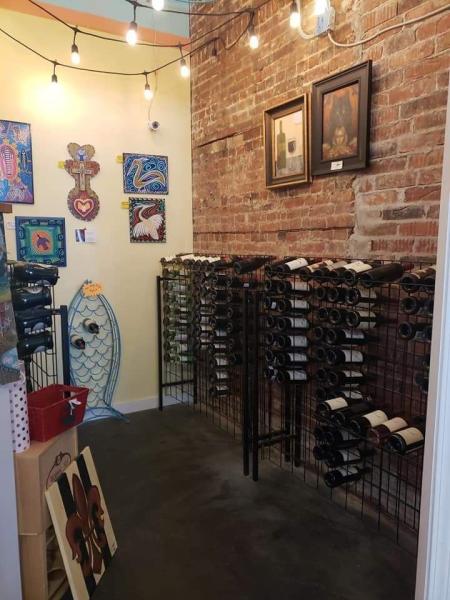 After shopping, you will quickly realize that you've been in so long that you have worked up an appetite. You can pick up a snack and a cold drink from the market, too! The best news is that launching in November, The Corner Market will be serving up some of the best chicken salad croissant sandwiches you can find!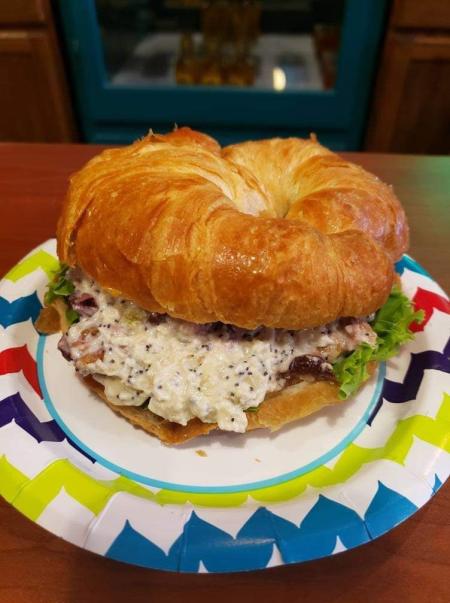 They will feature three choices:
Traditional - yum
Smoked - super yum
Cranberry Pecan - super extra yummy!
By now it's noon somewhere, so be sure and grab a cocktail...that's right, you can enjoy one of many choices of adult beverage while visiting The Corner Market. They feature specialty drinks such as High Noon vodka, a fruit soda blend, and even have dollar beer and wine specials!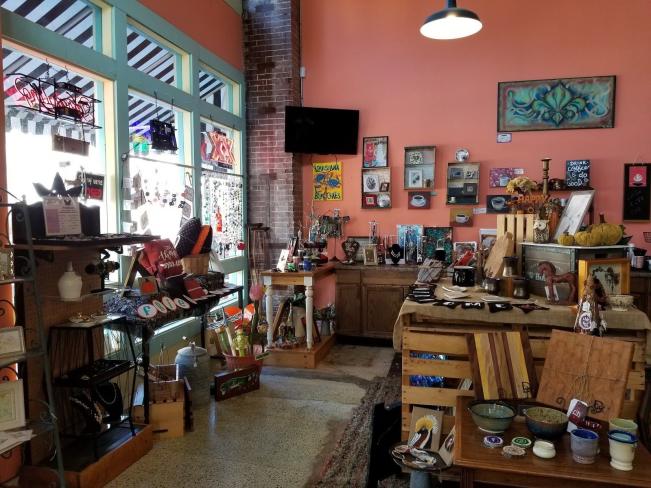 So far we've covered incredible shopping, lunch, and perhaps even a cocktail, but there is still more to tell you about The Corner Market! There are some new and exciting events coming soon. If you're looking for the nightlife, there will be wine, beer, and whiskey tastings which will be hosted on Saturday evenings in the very near future. This is the perfect way to spend a date night or meet up with friends! They will also be hosting local author visits and book signings, as well as live music events! The Corner Market gives everyone a reason to #getdowntownlc and enjoy a true taste of Louisiana culture.
Be sure to check out the events page at visitlakecharles.org. As dates drop, we'll be sure and keep you posted! Whether you are a long-time local or visiting Lake Charles for the first time, you'll love discovering all that The Corner Market has to offer.