Cooler weather, colorful Christmas lights, warm cups of hot chocolate, and the big guy himself, Santa Claus. It must be the holiday season! Southwest Louisiana has one festive collection of Christmas fun. Here's a Cajun Christmas list from A to Z.
A is for Amazing Decorations along Shell Beach Dr.
Shell Beach Dr. is a hotspot for Christmas light tours. Make sure you go all the way down to see the life-sized angel display. It's one of my favorites. Click here for a list of the best Christmas light display in SWLA.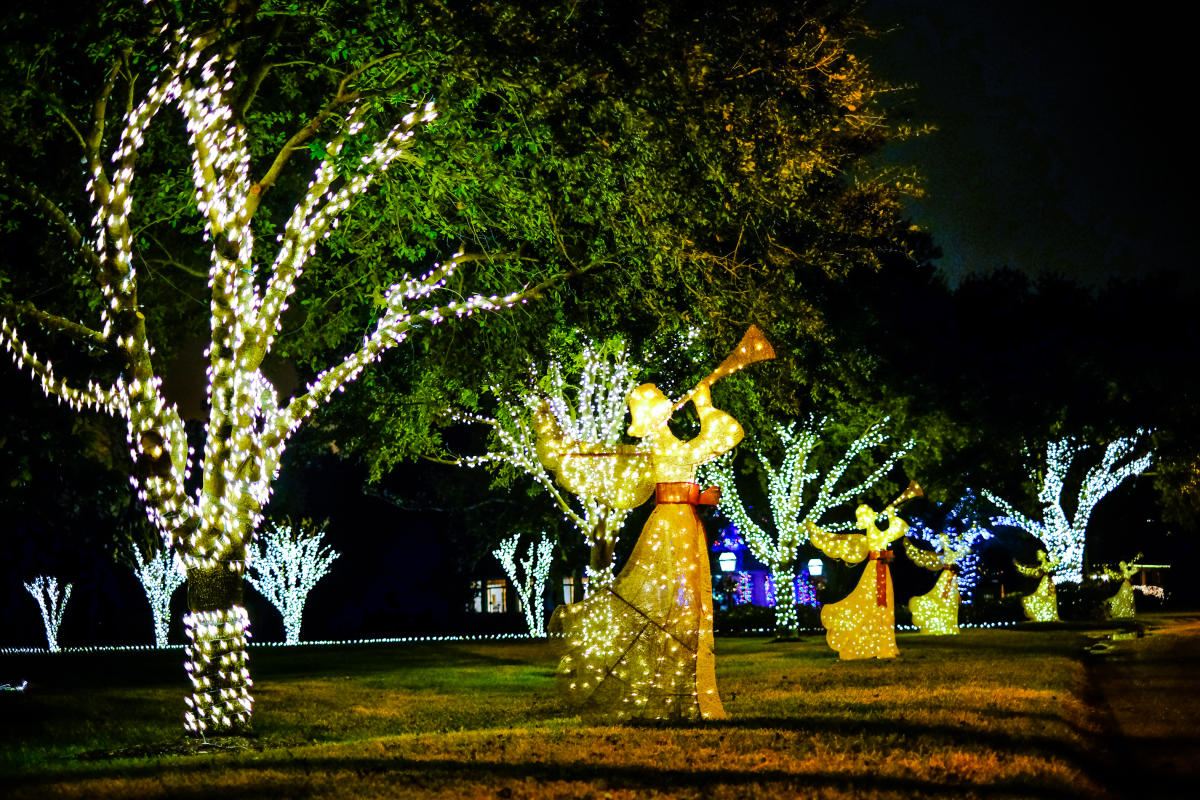 B is for Boudin Carols
There is no such thing as too much boudin. In fact, Santa, if you're reading this, you can fill my stocking with all the links and boudin balls that will fit. Make sure you have boudin on your Christmas menu by ordering some from the Southwest Louisiana Boudin Trail. And to spread a little Christmas cheer, share these unique carols with your loved ones.
C is Crave Gourmet's "Holiday Pairing and Sharing"
Join Crave every Saturday during the holiday season for complimentary tastings of wine, cheese, and artisanal food items. Get great tips on wine and food pairings, as well as great gift ideas for your holiday festivities. Thru Dec. 22
D is for DeQuincy Christmas Activities
Activities will consist of a parade, craft and food vendors, hot chocolate, music, and singing.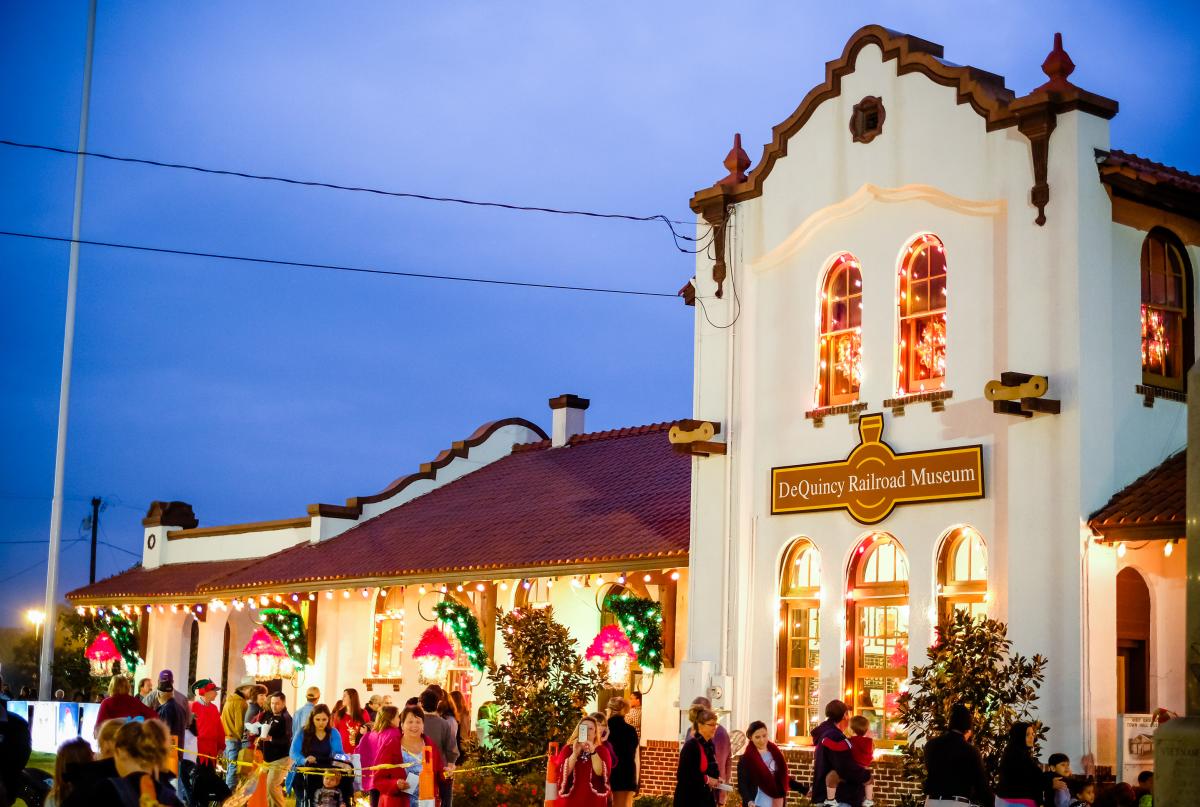 E is for Elf movie viewing with the Mayor at the Rosa Hart Theatre
Come enjoy one of the great holiday movie classics, Elf, at the Rosa Hart Theatre inside the Lake Charles Civic Center. Dec. 15
F is for Festive Louisiana Style Décor
We'll put a Cajun twist on whatever we can, including holiday décor. Add Southwest Louisiana accents to your home with Spanish moss, pepper garlands, or oyster shell ornaments. We've got more ideas, here.

G is for Gingerbread Houses
From Dec 1 – 26, the visitor center will be filled with the sweet aroma of ginger spices and sugary icing. Come by and vote for your favorite!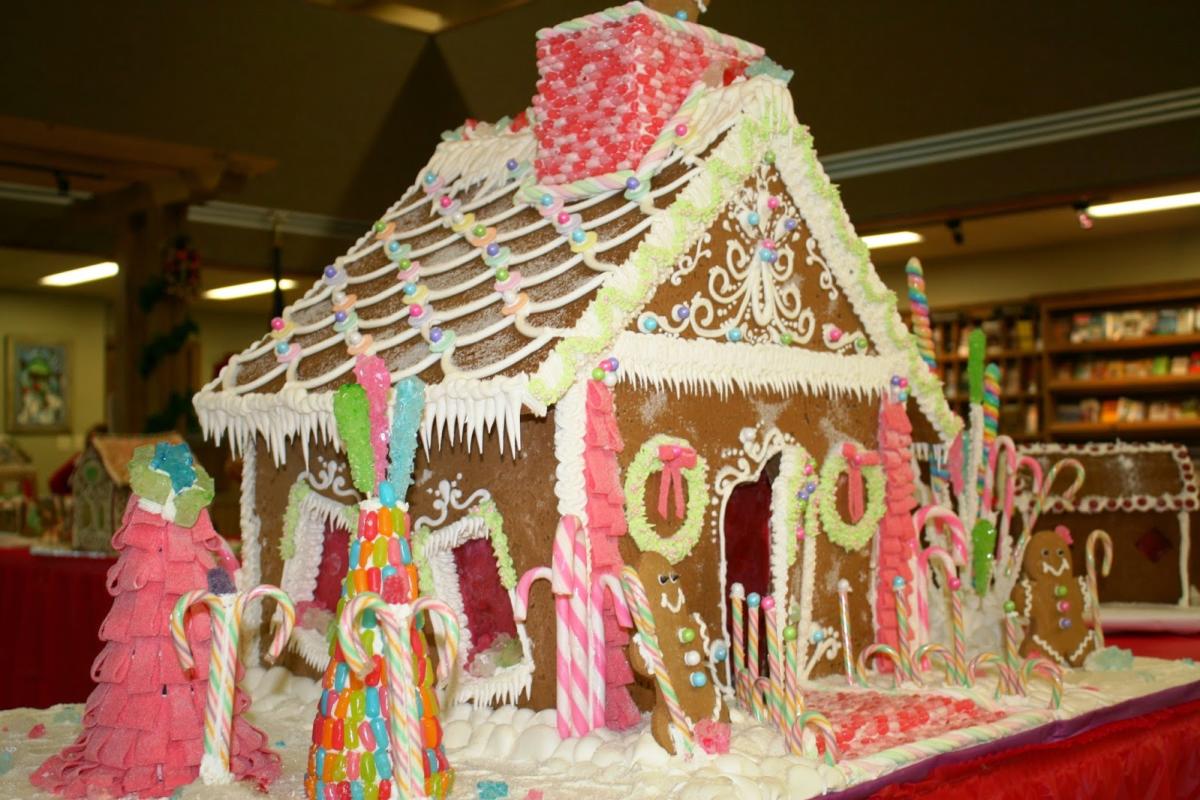 H is for Holiday Art Market
A great market for shopping local, the Arts Council of Southwest Louisiana invites you to shop local arts for Christmas gifts. Vendors and artists from throughout the area will have their best pieces available for purchase. Everything from children's storybooks, paintings, pop culture art, and local photography. Dec. 7-9
I is for Instagram Christmas Photos
J is for Joyeux Noël
is how you say "Merry Christmas" in French! Learn more Cajun French words, here.
K is for Keepin' it Local
The perfect gift doesn't have to come from a department store or online registry. There are several opportunities to shop at event markets such as Mistletoe and Moss, the Holiday Art Market, or the Holiday House. If you can make it to any of those, we have tons of great local shops with gifts and goodies from the Cottage Shop Cultural District to downtown shops like Cajun Gypsie Corner Market or Iron Shop Provisions.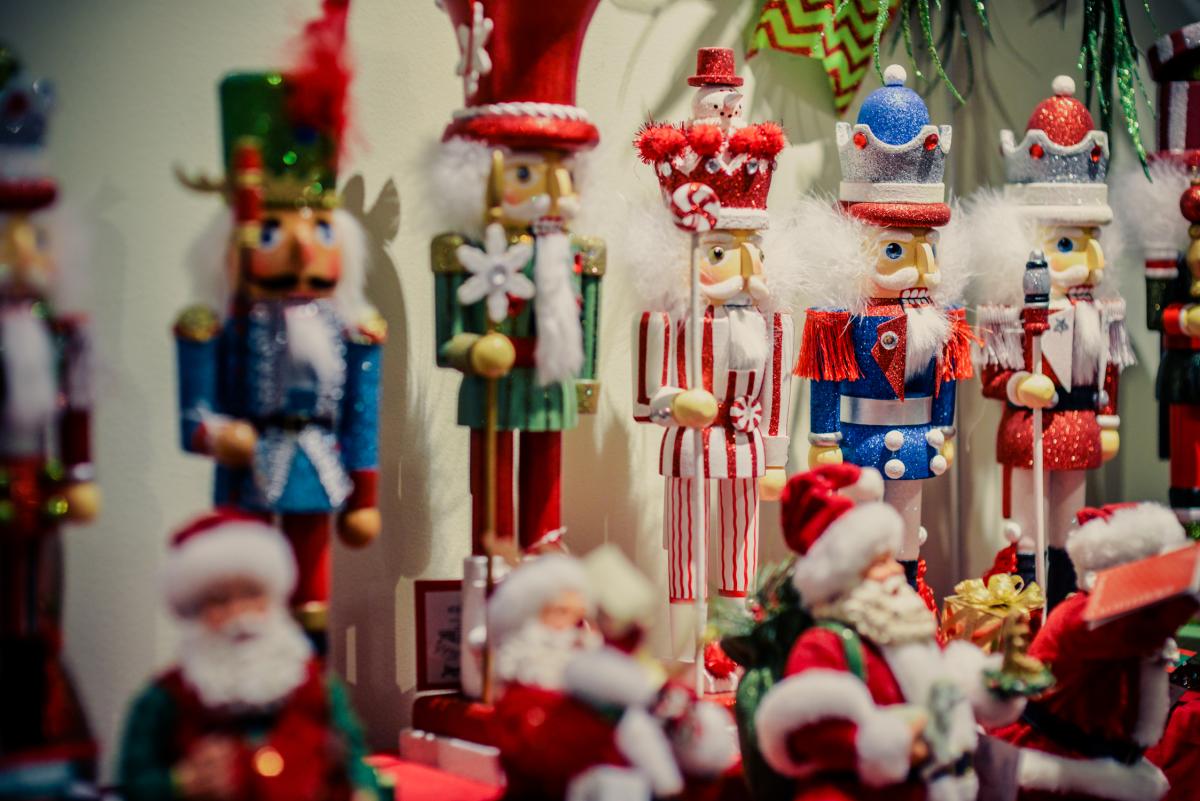 L is for Light Up the Lake
It's the kick off to Lake Charles Christmas FUN! At 6:00 pm catch the lighted boat parade at the Lake Charles Civic Center Seawall.  Round out the evening with a spectacular fireworks display over the lake at 6:45 pm. Dec. 15
M is for Mini-Christmas Tree Decorating Contest!
Love to "deck the halls?" The decorated mini trees will be on display at the Brimstone Museum/Henning Cultural Center through December 21.
N is Neville, as in Aaron Neville's Christmas Show
Somehow Christmas without Aaron Neville on the radio just seems ho-hum instead of ho-ho, and this year you can experience him in person on Dec. 14 at the Golden Nugget.
O is for Old Tyme Christmas Brunch
The Old Tyme Christmas Brunch for Senior Citizens to enjoy each others company and celebrate the season.  Dec. 4
P is for Pictures with Santa at Prien Lake Mall
A tradition for many families, an annual photo with Saint Nick. Santa Claus and few of his elves will be at the Prien Lake Mall through Christmas Eve. On Dec. 2, bring your four-legged kids for a special Pet Photo day. Make sure you go early, so you can give him your wish list! Thru Dec. 24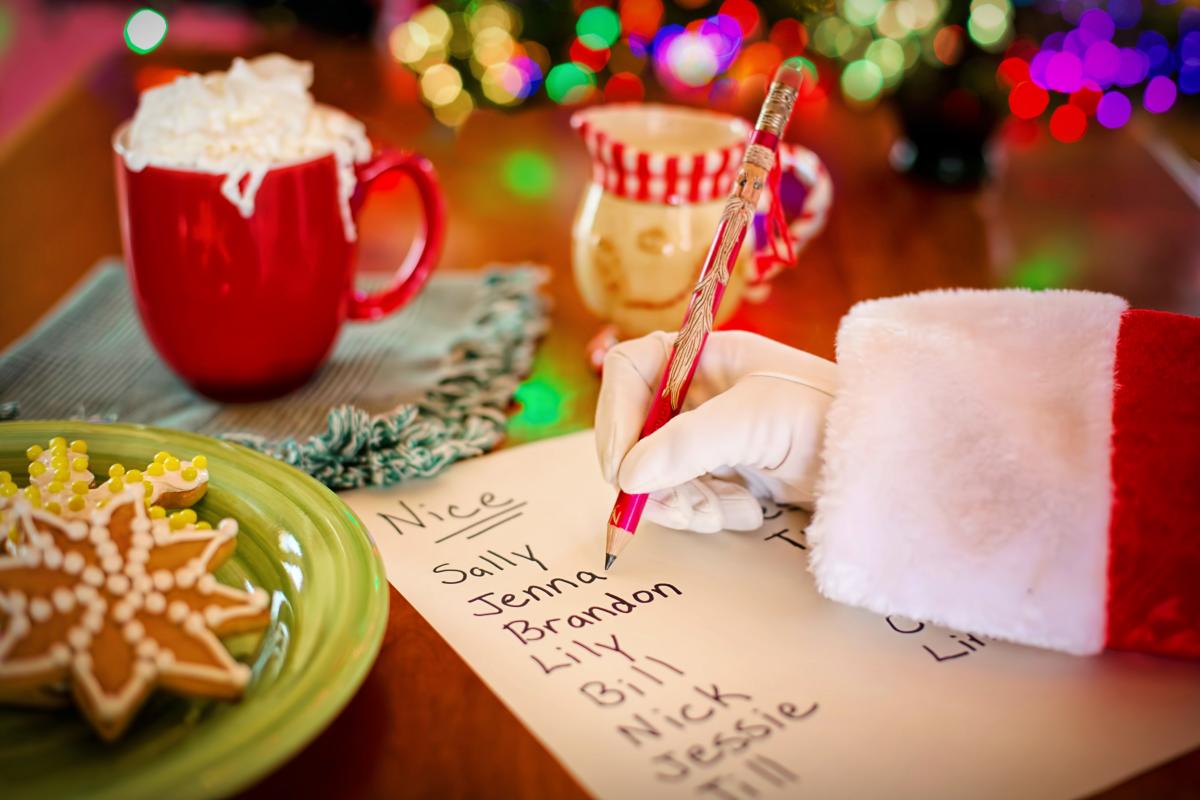 Q is for quality time with family.
Of course, "Q" is for quality time. There is nothing more valuable or precious than family time during the holidays and the good folks of Southwest Louisiana take this very seriously. While the family is in town, here are the Top 7 Christmas activities to enjoy together.   
R is for the Rudolph the Red-Nosed Reindeer
This beautiful story told through the wonder of classical dance and music is a Lake Charles tradition. Children of all ages will delight as they experience Santa and his elves working furiously to finish all the toys for the trip around the world and the triumph of Rudolph as he saves Christmas! From dancing toys and reindeer to Santa and his elves, this performance has it all - Rudolph the Red-Nosed Reindeer is a classic from the LCCB repertoire! Dec. 6-8
S is for Spirits along the Brews and Spirits Trail
In Southwest Louisiana, we can't count on a white Christmas or even a COLD one. The only guarantee of a chill is from one of Bayou Rum's holiday cocktail recipes. They have some warm drinks as well, just in case the temps drop.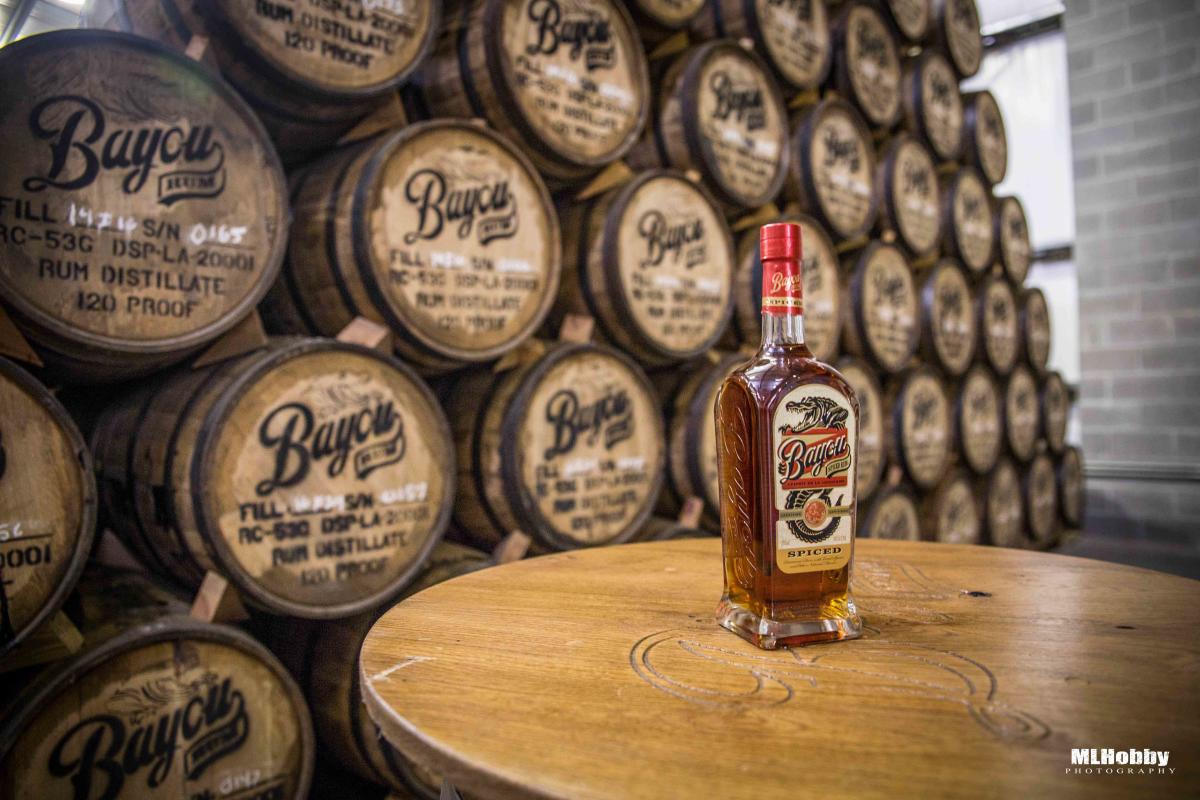 T is Trees of Hope Decorating Contest 
A popular holiday tradition returns to Delta Downs Racetrack Casino & Hotel, as the Vinton, Louisiana property hosts the Annual "Trees of Hope" display. Each year, non-profit organizations from across southwest Louisiana and southeast Texas are invited to decorate 12-foot trees displayed in the Promenade at Delta Downs. Members of the public then have the opportunity to visit the display and vote for their favorite charity. Delta Downs will award a total of $10,000 in cash to all participants, including a first-place prize of $5,000.
U is for Under the Oaks – Christmas Festival in Sulphur
You'll find holiday spirit aplenty at this annual festival. The kids will love the Kiwanis Balloon Parade, followed by a live nativity and bands at The Grove. Food booths, a carnival, dance groups and more will fill Heritage Square. Nov. 30 - Dec. 1
V is for Vintage Carriage Rides & Christmas Light Tours
Lake Charles has several companies that host tours throughout the season. Lake Charles Carriages and Vintage Carriage Company will run tours through January 7. For a water's view,  Lake Area Adventures will give tours via pontoon boat! Call for pricing and to make reservations. Now – Jan. 7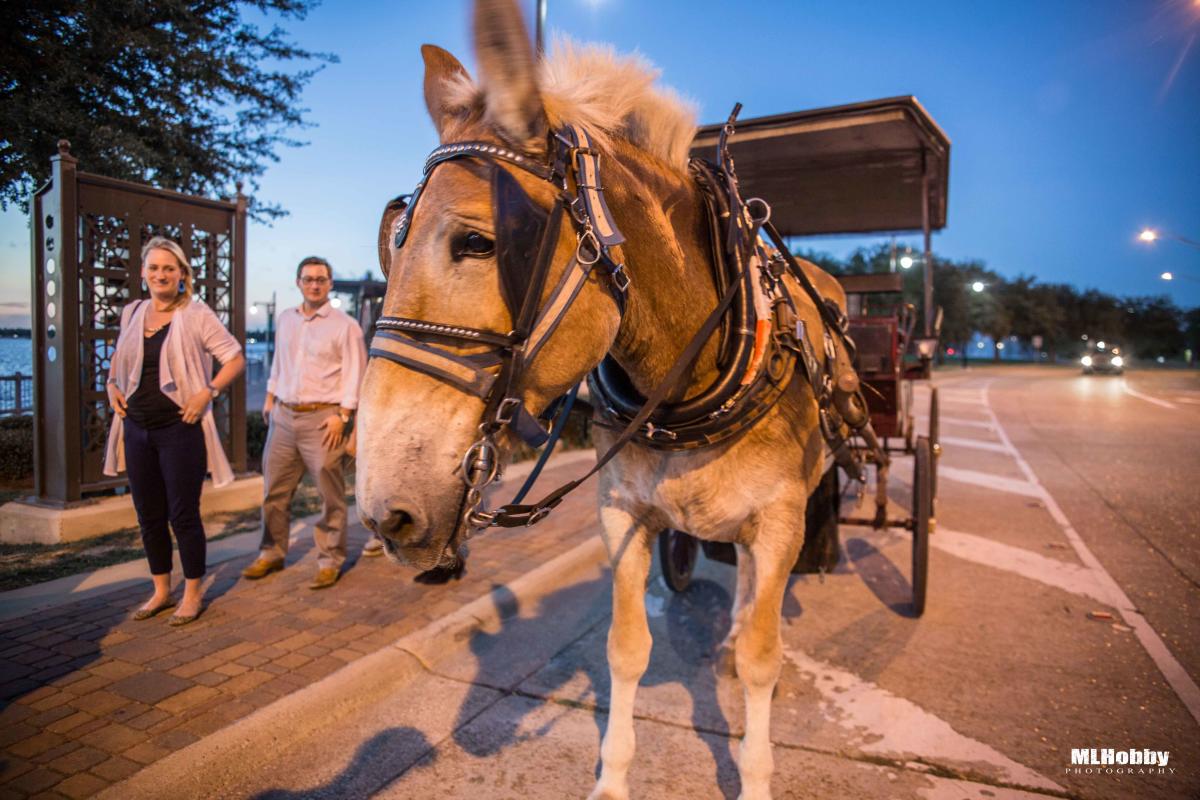 W is for Winter Wonderettes
Lake Charles Little Theater presents Winter Wonderettes, a story about a group girls entertaining at the annual Harper's Hardware Holiday Party. When Santa turns up missing, the girls use their talent and creative ingenuity to save the holiday party! Thru Dec. 9
X is for x-tra food on our plates.
It really wouldn't be a Cajun Christmas without plenty of good eats. And there is always more than enough to fill your plate: Christmas gumbo, turducken, rice dressing, boudin, and more. Find your favorite Cajun recipe and add it to your holiday menu. It might be the best gift your dinner guest receive!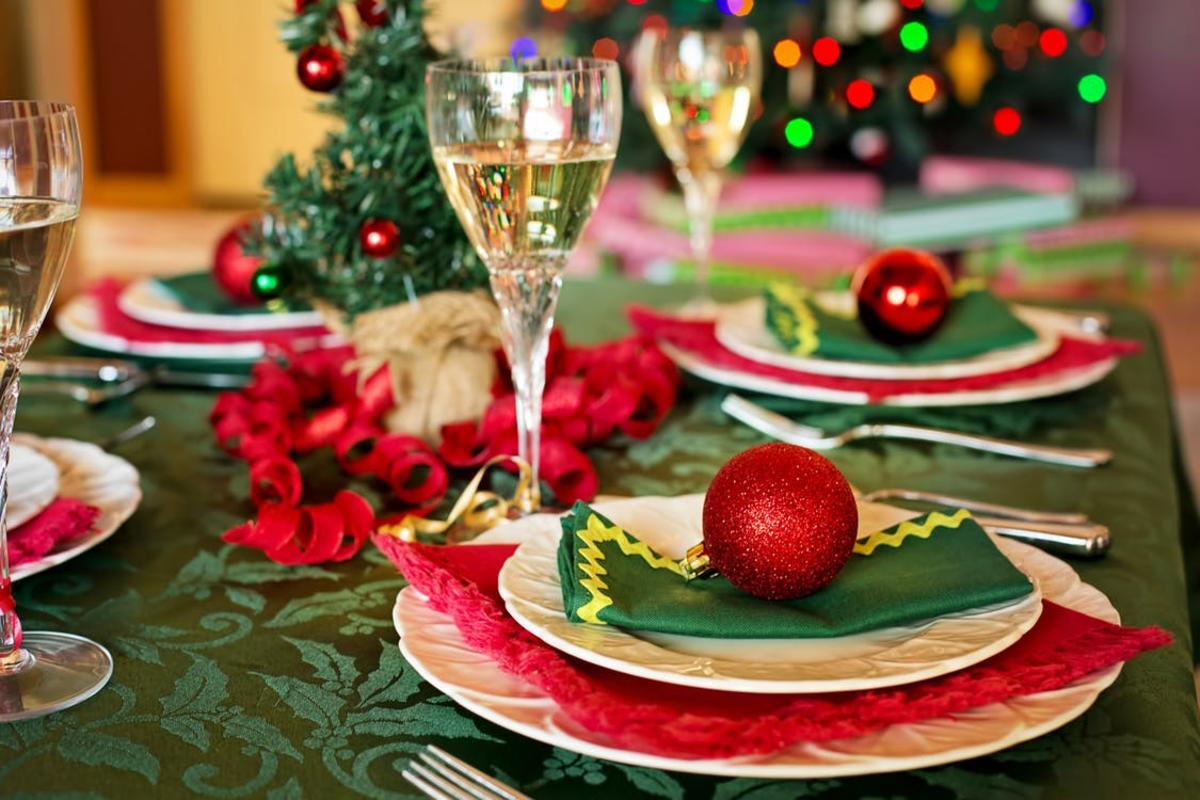 Y is for Yuletide Celebration –  Louisiana Choral Foundation Concert
Every year the Louisiana Choral Foundation performs an awesome Christmas Concert. This year, you'll have TWO chances to catch it: Dec. 7 and Dec. 9.
Z is for Zydeco
Nothing like a little Zydeco dancing to get you pumped up for Jolly Ol' Saint Nick. Plus the rule is… the more you dance, the more you can eat! Learn more about zydeco. 
Merry Christmas, y'all!