Fun Things to Do with Kids in #LouisianasPlayground!
A remarkable, watery adventure for the entire family is Sulphur Parks & Recreation's (SPAR) Waterpark, and it might even be a best kept secret for visitors. It's a refreshing escape for so many families who want to cool off from the hot Southwest Louisiana's sunshine. Little tikes can splash in the spray park, and more adventurous kids can slide down the tube slides with everyone enjoying meandering along in the lazy river – perfect for relaxation! People can experience this for a great price—$12 for a day ticket or $6 for Sulphur residents. The SPAR Waterpark includes pools, a lazy river, a splash zone for children, and numerous waterslides (including a few larger ones that have been added just in the last few years). Everyone can enjoy jumping in the cool water and getting a snack whenever hunger sets in from all the swimming.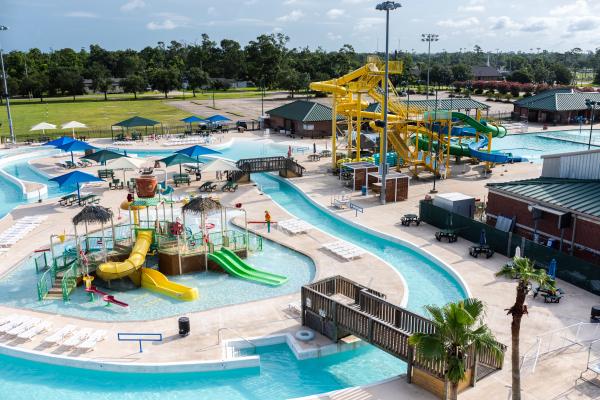 One of Visit Lake Charles' guest bloggers, Jake Snyder, had the opportunity to tour the waterpark a few weeks ago prior to it opening, and it was definitely a different experience for him with it being empty. He said that he never truly realized how peaceful the place could be, which he came to discover as he sat at an empty picnic table and chatted with AunJelle Burton, recreation facility supervisor. She expressed some of the challenges that 2020 presented with the pandemic and historic storms and that many people may not realize how much goes into getting the waterpark back together. It isn't until you get the bids, insurance adjustors, structural engineers, and inspectors that you can begin to look at repairing for a reopening. Prior to opening this year, the park had not seen visitors since 2019, so it's a celebration to see everyone enjoying the slides and water features this summer.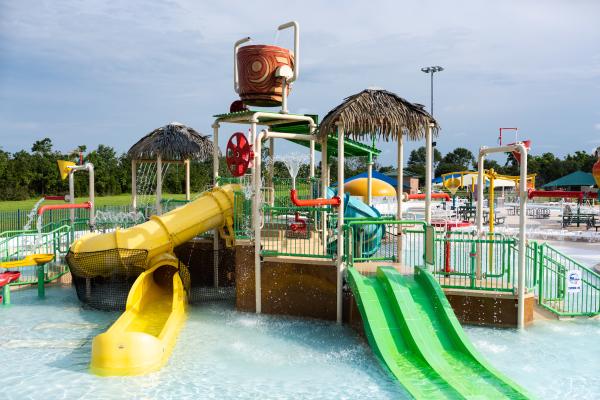 AunJelle truly loves what she does. Jake asked if she could share what she had missed the most during the closure of the waterpark. She loved this question, and her response was powerful. AunJelle said that The SPAR Waterpark has become an incredibly special destination for not just local families, but for travelers as well. AunJelle talked about how much joy she got from the waterpark being a happy place for families and traveling teams, to name just a few of the visitors she sees. There are many families that make this waterpark a destination for vacations. People that love waterparks and travel through the state will stop here.  AunJelle told Jake how beautiful it was to see multiple generations spending time at the waterpark—grandparents, parents, and children have all attended through the years.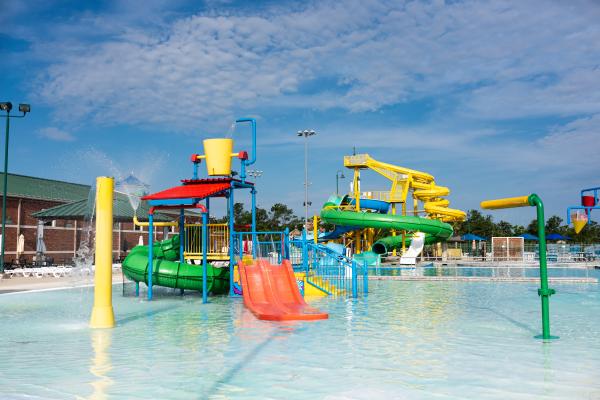 As impressive as the waterpark is, the facility also offers an air-conditioned elevated walking track with access to stationary bikes and a mezzanine area with tables and a big screen television.  Through various membership opportunities, the facility also provides a fitness room with a variety of weight and cardio equipment, an Olympic sized pool, a teaching pool with a zero depth ramp entrance, numerous group and aquatic fitness classes, two indoor basketball/volleyball courts, two racquetball courts, and an outdoor exercise track.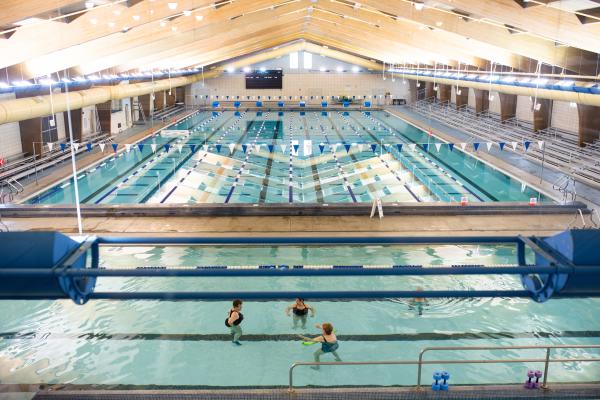 For more information on the SPAR Waterpark, check out their website or visit Sulphur Parks' Recreation & Aquatic Center.
*Photos by Kathryn Shea Duncan