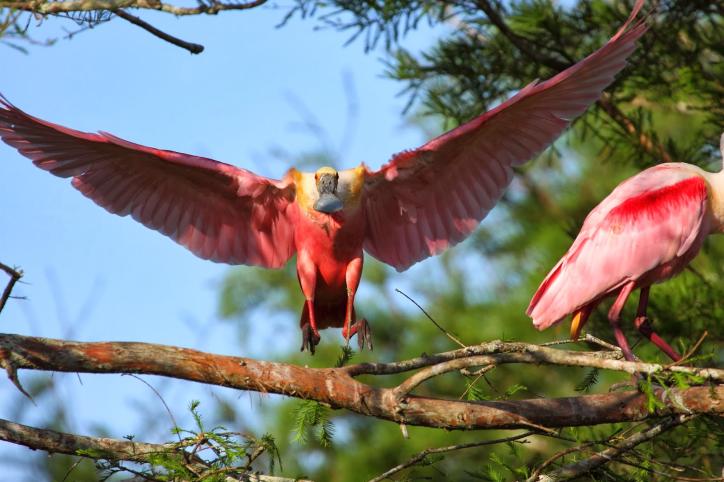 Roseate Spoonbills are abundant in Southwest Louisiana.
Each year on my birthday, which happens to coincide with the peak of the spring migration, my spouse and I travel the Creole Nature Trail All-American Road. Starting in Sulphur, we travel LA-27 to Sabine National Wildlife Refuge, to Johnson Bayou and Peveto Woods Bird Sanctuary on LA-82. And from there it's again on LA-27 to Cameron Prairie NWR, LA-14 to Lacassine NWR and as many back roads of agricultural fields in the region we can fit into our two-day trip.
Perhaps nowhere else in the country is the communication between spouses limited to,  "Ooh-ooh-ooh," or "Aah – did you see that? Stop the car! Look, look, look! You're blocking traffic!" Indeed the Creole Nature Trail is full of excitement for birdwatchers and nature lovers. 
 The hospitality of Southwest Louisiana awaits those from around the world and Lake Charles offers cuisine and comfort with numerous places to stay overnight. It's up to you to find the oohs, aahs and ooh la la of Southwest Louisiana. And, you don't have to go far down the Creole Nature Trail, All-American Road to find them.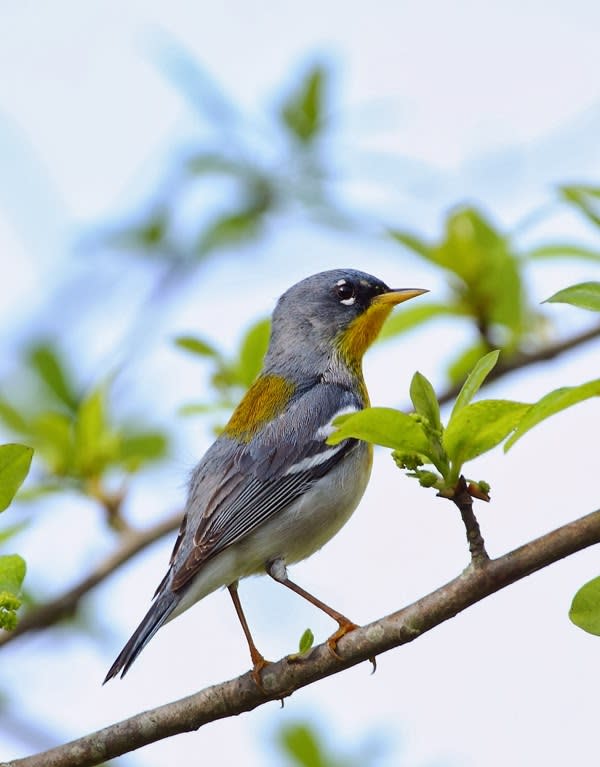 The northern parula is a friendly neotropic
songbird that spends summers in coastal
Louisiana. This picture was taken in swamp area
teeming with willow trees. Photo by John K. Flores