Friday, March 17 is Saint Patrick's Day and if you're looking for something fun to do then look no further! Whether you want to go out with adults or bring the kids somewhere, there is something for everyone.
If you want a full day of celebrating, then you have to go to the 6th Annual St. Paddy's Day Festival @ MacFarlane's Celtic Pub. Things kick off early Friday morning with breakfast at 6 a.m. then comes a long day of drink tasting, food, artist's tents, games and entertainment.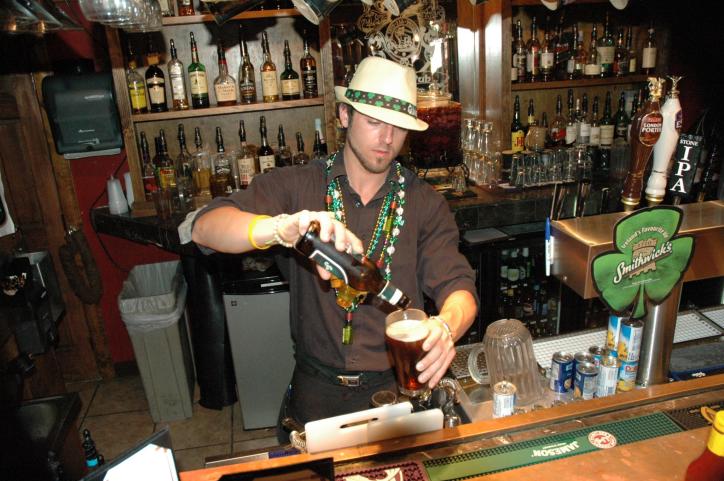 The Lake Charles Happy Hour Rotary Club invites you to join them for their 1st Annual St. Paddy's Day Pub Crawl on Friday, March 17.  Tickets are $10 and include a wristband, event koozie, drink and dining specials, giveaways, door prize raffle entries, revelry, and more!
DJ Jonas will be performing at On the Rocks and at OB's Bar & Grill DJ Zeke will be performing. Drink specials for both places will include: $5 Irish Car Bombs, $3 Green Tea Shots, $3 Jameson, $3 Guinness, and $3 Bailey's Shots. Regal Beagle Bar & Lounge will also be having drink specials all evening, including their famous Green Tea. From 7-11pm Loggerheads Bar will have music by Flashback. Crystal's Downtown will be making Green Jell-O shots and anyone over 21 wearing green will get one free. They will also have Green Draft Bud Light: $5 for a pitcher and $1 for a glass. Celebrate with Stanton Warriors, a UK band, at Blue Martini starting at 9 p.m. Musical guests Jason Robo and Kemiz will also be featured.
Join the Lake Area Runners on March 18 for their Annual Athletes Corner St. Patrick's Day 3 Miler. Registration is $20 by March 15 and guarantees a T-shirt. The top male and female finishers will win a free pair of shoes from Athlete's Corner, and the top three finishers in each age group will get a gift card to Athlete's Corner.
Bring the kids to The Children's Museum March 13-17 for their St. Patrick's Day Shamrock. Part of their ArtSpace Activities, your child will be able to express their creativity with a St. Patrick's Day themed art project! While you're there be sure to also check out their "Luck of the Irish" Scavenger Hunt which is happening that same week.
So get out there and celebrate however you wish! Be sure to use the #VisitLakeCharles, so we can see all of the fun you had!