Creative talent abounds in Southwest Louisiana, and local artists are often inspired by the beauty of the area's varied flora and fauna, the vibrant colors in landscapes, and fascinating remnants of history. Sue Zimmermann, a well-known and beloved Lake Charles watercolorist, often takes her creative cue from nature, curious old buildings, and the way sunlight creates unique designs on everyday scenes.  "I've always painted things I'm drawn to," she says. "I see it, I like it, so I want to reproduce it to share with others."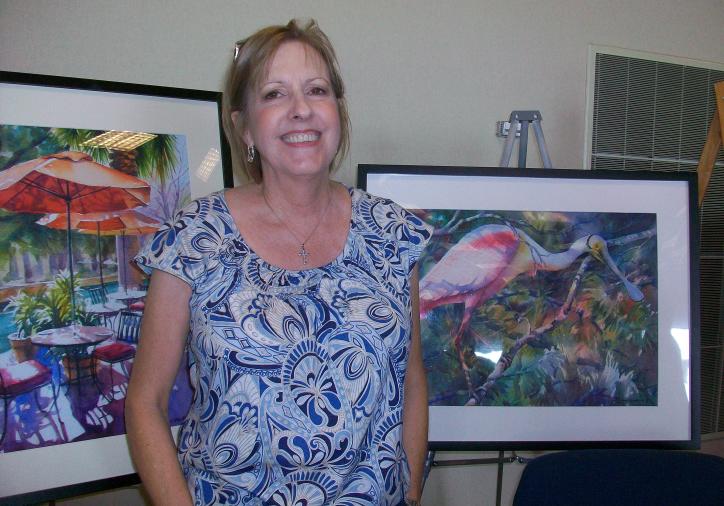 Zimmermann has always been artistic, but she didn't pursue art as a profession until well into adulthood. She took art classes in junior and senior high school. She entered work into the Cal-Cam Fair and always won first place. But when it came time to go to college, she didn't recognize art as something career-worthy. She wanted a "secure future" and majored in home economics at McNeese State University.
After she married in the mid-70s, she stopped working and, as she describes, "became bored." A neighbor was taking a weekly oil painting class so Zimmermann joined her. After five years, she switched to a teacher who also painted watercolors. "When I saw her watercolors, I said, 'That's what I want to do!'"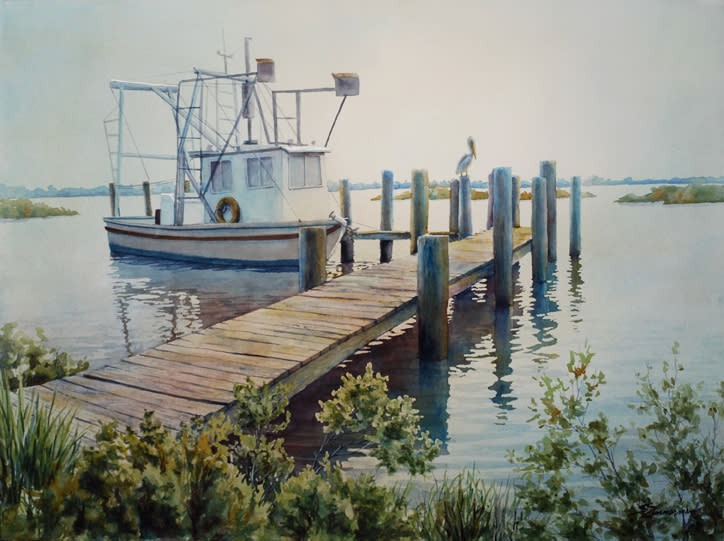 For fifteen years, while she raised her four sons, Zimmermann took art classes once a week. "That's the only time I would paint."
When her youngest son started school, Zimmermann returned to the workplace. She stopped painting altogether for six years. But she missed the artistic outlet. "I realized what means the most to me is being creative." She went part-time at her job and started painting again. She painted at home and self-studied by reading books on craft and technique. "I recognized there was a talent there I was wasting. I was given that talent. I need to use it. That was what prompted me to return to painting."
Zimmermann has come full circle from her years attending art classes and now teaches watercolor classes through the Associated Louisiana Artists at Gallery by the Lake. "That has been a very rewarding experience for me. I've learned a lot myself through teaching my students. It's rewarding to see them advance. They are really learning! It's all women who have worked and are retired and now can pursue their creative sides they never had time for before."
Zimmermann has won several awards for her work throughout the years but the recognition that means the most to her is winning the Lake Charles Mayor's Artist of the Year award in 2011. "It helped me accept myself as a real artist."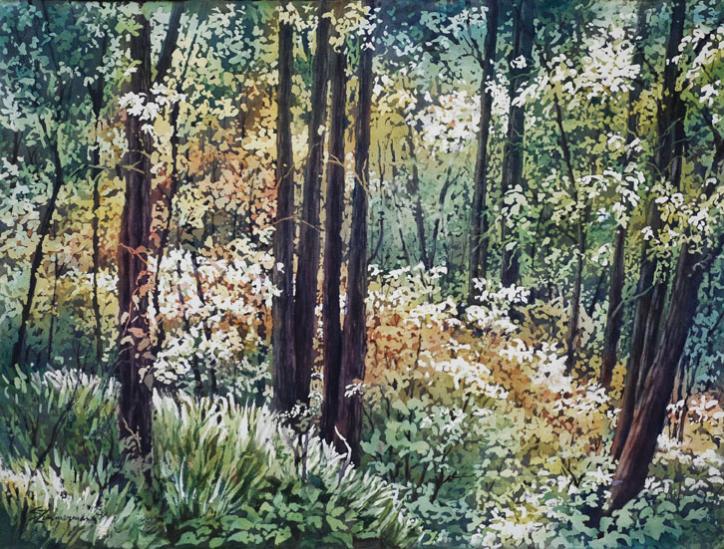 This popular painter can be found displaying and selling her work at numerous festivals around southwest Louisiana. As a member of the Artisans' Gallery, she regularly exhibits for the Lake Charles' Spring Art Walk in April and the Gallery Promenade in September. She'll participate in the Christmas Sale and Art Show at the Gallery by the Lake, December 3, 5-9 p.m. and the Holiday Market at Central School December 11-13.
Her paintings and prints can be found year around at The Frame House at 1640 Ryan St., Louisiana Market at 2710 Hodges St., Lake Charles, or on her website, suezimmermann.com.