We all enjoy a little retail therapy every now and then right?
I know I do — especially now that the summer sun is shining bright, it's the perfect time to call up the girls for a little shopping trip in the city.
And, if you haven't heard, Sulphur, Louisiana has nine of the best little shops and boutiques to satisfy your summer shopping needs. Whether you're in search of the cutest crafts, vintage jewelry and home décor, or simply just a gift for mom, the Trail of Treasures has every kind of fabulous find!
Let's take a trip down Sulphur's Trail of Treasures.  
The Harrington Gallery Inc.- This is our first stop on the Trail of Treasures; It's the perfect spot for all of your photography needs. The Harrington Inc. Gallery specializes in custom framing, Local Art, Gifts and even Photos and Portraits for the family!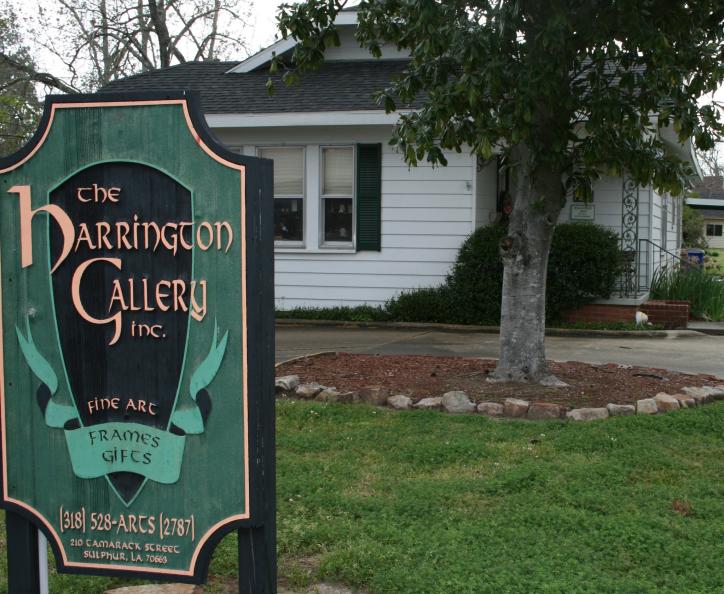 Victoria's On Oak Gift Shop- Our next stop to shop is the cutest gift shop filled with all types of gifts, perfect for Mom or even just to splurge on yourself. Giftables, wearables, home décor and so much more!
Flock of Five Gift and Art Emporium, LLC- Number three on our list loves to showcase local art, but the treasure doesn't stop there! Flock of Five offers pottery, carvings, furniture, and even Louisiana themed gifts for your loved ones. Let's not forget about their homemade candles and soaps (made with all natural oils). I mean, what more could you ask for?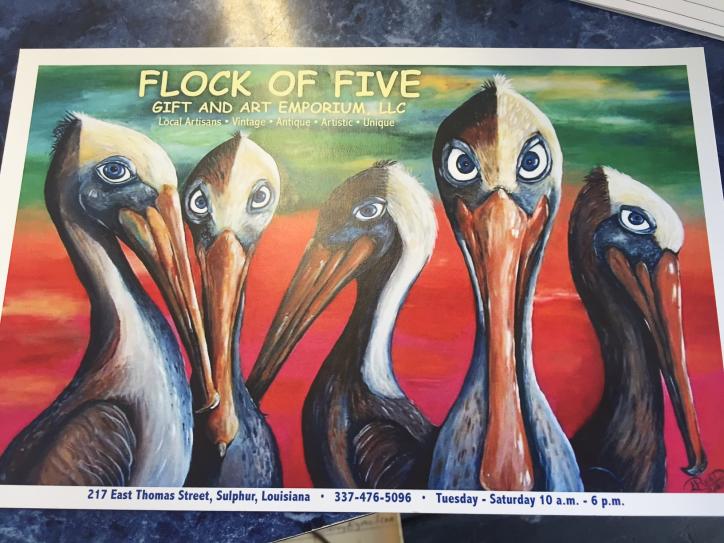 Shabby Chic and the Angel Project- This little shop is nothing short of its  name, doing their best to keep your loved ones memories alive through their "chic" antiques, collectables, even refurbished furniture and custom items just for you.
Hamilton House- Stop number five down the Trail of Treasures, is this nifty little gift shop. Hamilton House has a little bit of everything in a friendly neighborhood atmosphere. Stop by and find the sweetest gifts for your friends and family!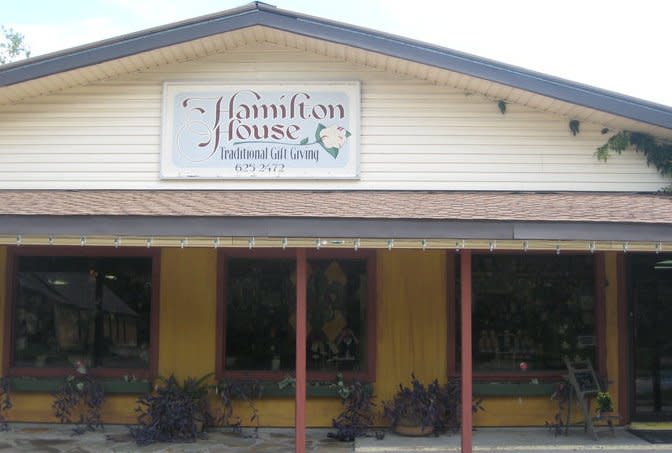 Vintage Villa Junque 2 Jewels- The sixth treasure is the place to go for any of your home decoration needs, both inside and out. Find great unique gifts, antiques, jewelry and lots of vintage finds. Look for the pink bike!
A Beautiful Mess, LLC - This shop specializes in furniture, chalk paint, antiques and so much more! They've got the cutest jewelry and special gifts, from personal mugs to home décor that'll make your house feel like home. If you're looking to bring some life back into any old pieces of furniture, A Beautiful Mess LLC can make them look brand new and even better than before!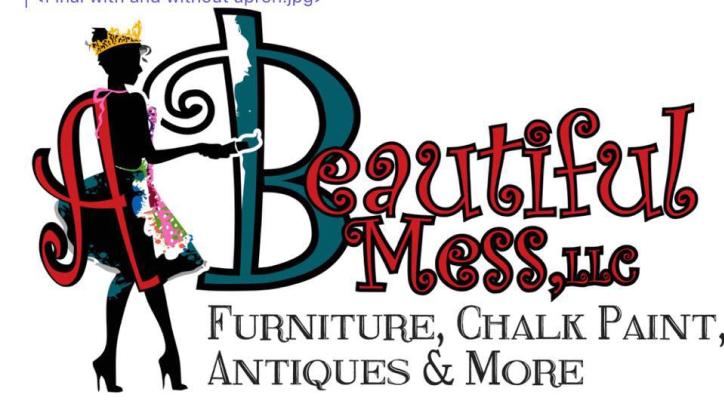 Olde and Nu Treasures, LLC - Number eight is our flea market find! It's filled with tons of treasures and antiques like Nomex and Rada Knives. This is the perfect place to bring good ole Dad for the coolest knick knacks and gifts.
The Little Flower Gift Shop - Our ninth and final stop on the Trail of Treasures is The Little Flower Gift Shop. This Catholic gift shop has the best treasures for everyday occasions, including Baptism, First Communion and Confirmation. Oh, and they monogram too!
To shop our town is such a pleasure, so come enjoy our TRAIL OF TREASURES!
Click here for Trail of Treasures "Stop-N-Shop" Map to guide you along the way.
Don't forget to follow us on Instagram at @VisitLakeCharles and hash tag your pictures #VisitLakeCharles to show us all the gifts and treasures that you found.