It has been said that "beer and pizza" go together. But, what about "incredible gourmet pizza and delicious craft beer?" That sounds even tastier! If you have ever been to Crying Eagle Brewery, you know that they do everything topnotch. With their creative taproom, beer garden, gift shop, giant Jenga and (my favorite) giant Connect Four, they are always reaching new levels in service, putting the customer's experience at the heart of what they do. This week is American Craft Beer Week, so my best friend and I decided to check out what's new at Crying Eagle, namely – The Bistro!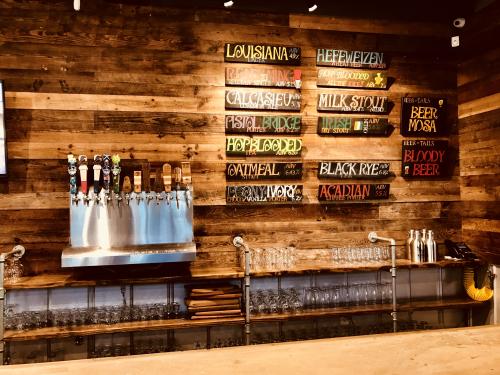 Right when I walked into the place, I saw a cozy, glowing fire out of the corner of my eye, and someone wielding a pizza paddle, ready to slide pizza into the oven to be toasted to perfection. Oh, my eyes sparkled and my heart did a leap of joy. CONFESSION: (I am a pizza person, and what makes pizza even yummier – is when you are dieting.) "Oh well, I'll do that later!" – I thought to myself as a sly smile crossed my lips. (Live a little!)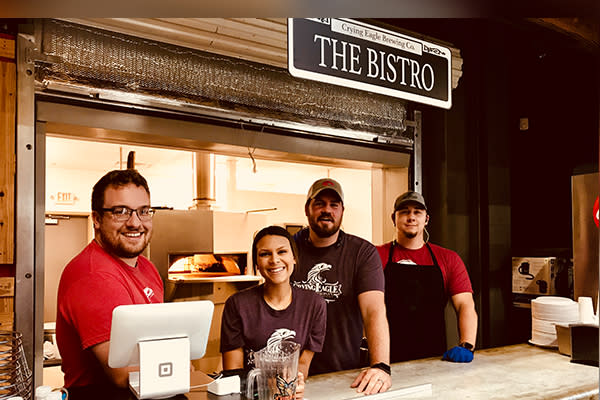 The friendly staff was helpful at answering all my questions. Hard, difficult, mind-bending questions like: "What's the best pizza?" They gave me a rundown, and ultimately, I landed on the special – the Beer Garden Pizza. Of course, my best friend was a little miffed that I didn't get the one with bacon. Typical guy! Haha! (Who am I kidding, bacon is scrumptious.)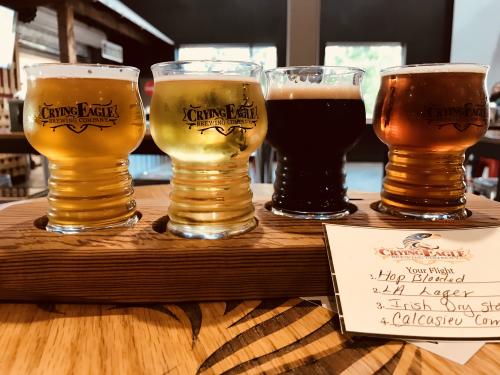 As we were waiting for the pizza, we got a beer flight with a rainbow variety of flavors. Some of the Crying Eagle beers can only be sampled in the taproom while others are on distribution. So, it pays to go to the taproom to get the full array of what Crying Eagle is up to from season to season. I like to call it "research."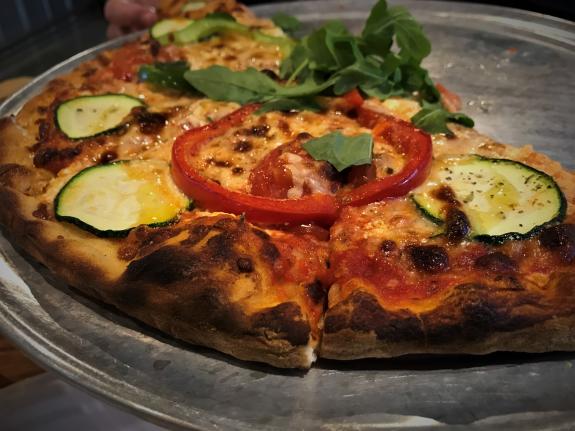 Whenever the pizza arrived, it smelled so delicious that my best friend and I ate half of it before I even took a photo. Some foodie blogger, right? But, just use your imagination to see the other half of the pizza. Trust me. The crust was heavenly; the cheese was warm and lovely, and the sauce brought out a balance in the flavors that can only be described as – divine!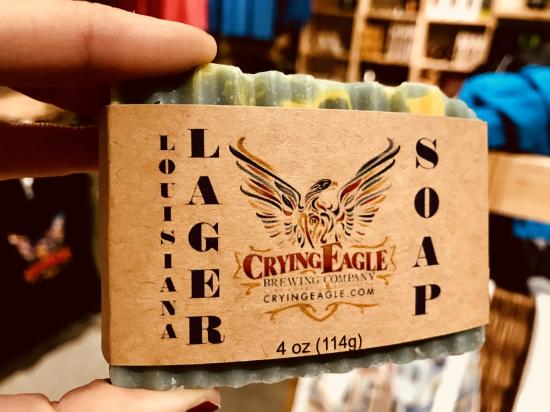 Incidentally, Crying Eagle has excellent SWAG. So, if you love beer and want to smell like Louisiana Lager ALL DAY, for example, there's soap for that! Shirts, growlers – even tiny beer mug Christmas ornaments - they have thought about everything.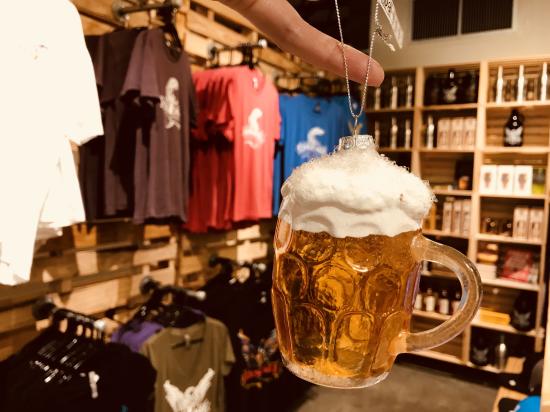 Learn more about Crying Eagle and other stops along the Southwest Louisiana Brews & Spirits Trail at www.visitlakecharles.org/brews.