There's a trend taking over Southwest Louisiana, and its timing couldn't be any better. As the summer heat returns in full force, Lake Charles' craft brewery scene is the perfect remedy. What better way is there to end a sweltering summer day than to visit and share a few laughs with friends over an ice-cold brew? There are few places where you can do just that.
 
The New Brew
Crying Eagle Brewing Co. is the 25th brewery in the state of Louisiana and one of the newest additions to the Louisiana Brewery Trail. Brewing is underway with three handcrafted brews available to the public: The Chuck, a golden cream ale, Ready to Mingle, an aromatic Belgian single and Calcasieu Common, an amber-colored lager.

Photo by Daniel Castro
Crying Eagle Brewing Co. is a 15,000-square-foot facility in the heart of Lake Charles featuring indoor and outdoor stages, a private event space and a landscaped, outdoor beer garden. You can stop by for their soft-opening tasting events on Fridays, 5 – 9 p.m. and Saturdays 2 – 6 p.m. throughout the remaining weekends in July. Tickets can be purchased for Friday tastings here and Saturday tastings here at a cost of $15 or for $20 at the door. Each ticket includes 3 drink tokens and an official Crying Eagle pint glass.

Photo by Summer Boudreaux
The Return of a Lake Charles Classic
RikenJaks Brewing Company first made its debut in the 1990s. They were the first to brew craft beer in the area with their famous Old Hardhead Scottish Ale. They've made their official comeback, and it's been wildly successful. With a cozy indoor restaurant space as well as a spacious outdoor bar lined with flat screen TVs along with spacious patio seating and bar games like Giant Jenga and Cornhole, it's no wonder why RikenJaks has gained such popularity among locals.

Photo by John Guidroz
They've brought back their classic Old Hardhead, a deep brown ale with a sweet, malty finish. But, don't let the darkness of this beer deter you from ordering it. Despite any preconceived notions you may have of dark beer, Old Hardhead is still relatively light in its drinkability, so you may find yourself ordering a second round.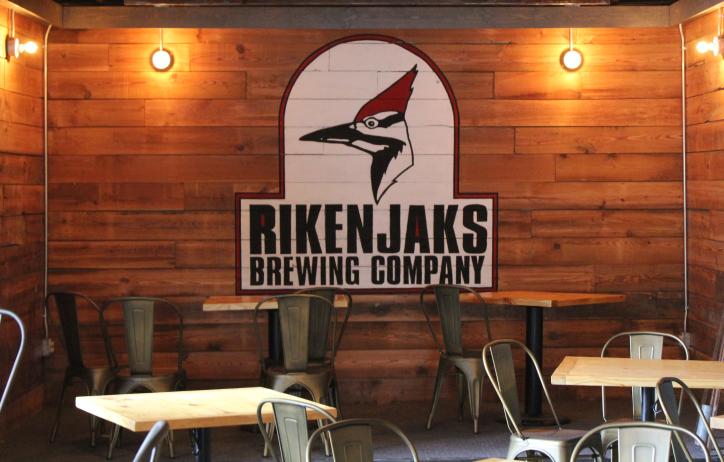 Stop by any day of the week between 11 a.m. – 2 a.m. to experience their mouth-watering menu along with a pet and family friendly atmosphere.
Don't Forget About Spirits
Old and new restaurants remain popular in Lake Charles, and there's even an award-winning rum distillery, Bayou Rum, just down the road. The beautiful facility offers free distillery tours, a rum tasting bar and a gift shop. 
For more information on Lake Charles' breweries, check out www.visitlakecharles.org/brews