I pride myself as a self-proclaimed "modern hippie" in the sense I love to know where my things come from and how they are made. Yes, I know, cliché, but I honestly love having natural, organic handmade things, especially when it's made locally or has eco-friendly packaging. If you are the same way, let us unite at the Corner Market! Supporting local gives an opportunity for local makers to sell their things and grow the community.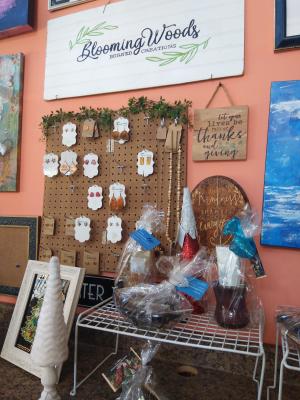 Coming here since high school, I love to see all the local artisans highlighted and grab a soda on the way out! I am a huge fan of the Greentown Soap Works booth that features all kinds of colors and scents of goat's milk soap. When I walk into the Corner Market, I get a warm, fuzzy feeling. Maybe it's the nostalgia or the giant retro gas tank that sends me into a sense of wonder? There is always something new and a variety of items to check out.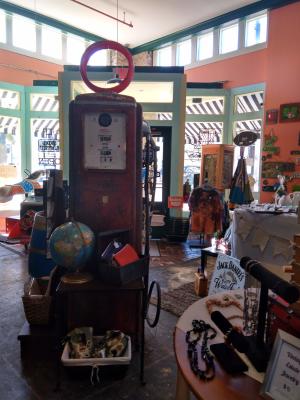 I mean, where else do you know that you can find a wine room and handmade jewelry from local artisans? Not many I bet, and the best part is they do not shy away from being proud of Lake Charles. I always try to find a new item to buy, and they always deliver. My next purchase I've had my eye on will be a customized gift basket for a graduation or birthday!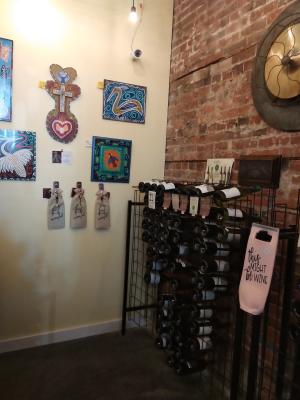 So, next time your downtown or looking for a unique item, stop by the Corner Market grab a delicious lunch special (you won't regret it) and say hello to Jason Machulski and Elizabeth Doland Machulski. Jason said, "Shopping small and local support is not only for downtown growth and community. It's what sends a child to school and lets us stay here. It provides much more than an income for the store, it's a community! Support local when you can, I see more people shopping local, and we've done as much as we can. It's much more than a store, it's a way of life."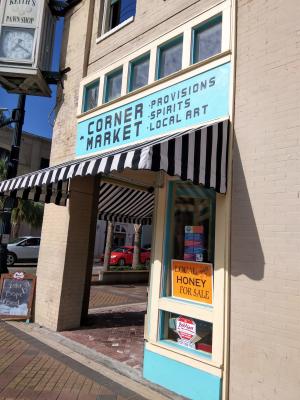 If you want to support local online, you can tag places of business with #ShopLocalLC and #LoveYourCity to spread the word! Check out the Corner Market on Facebook.

*Photos by Tiffany Lowrey, Visit Lake Charles Intern