Living life in the moment has always been a difficult concept for me. I am such a planner! I get wrapped up in what needs to happen, what should happen or what didn't happen. My husband is trying to teach me the art of spontaneity. It's a work in progress.
This month's photo brought my work towards accepted the unexpected home for me. Photographer Jamie Beauxis talks about how he never really knows what to expect while he is photographing wildlife, but that is what makes it great.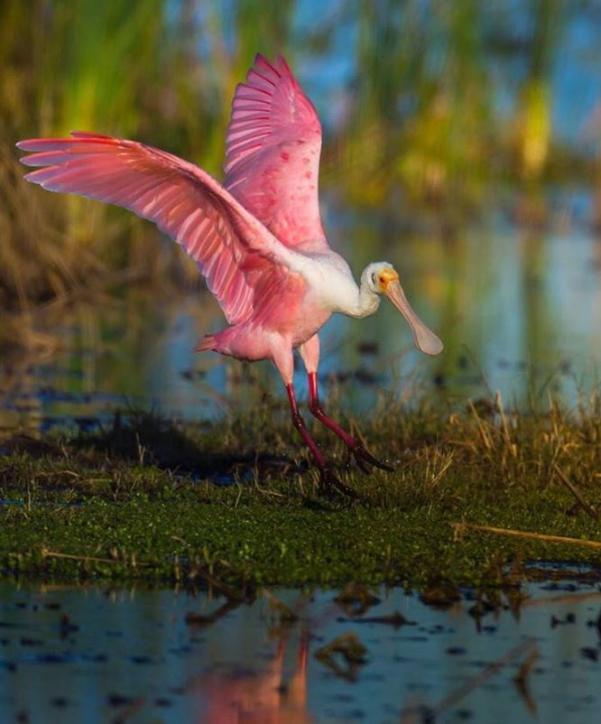 "On any given wildlife photography trip, I never really know what nature is going to provide, but it's usually good. As I made a pass on Pintail Wildlife Drive one evening, I got to a spot where the setting sun was shining on a roseate spoonbill. The color was brilliant to the eye, and without any hesitation, I knew I needed to act fast. Putting the truck in park, rolling the passenger window down and grabbing the camera seems like an eternity when you know the whole deal can be lost. I steadied the camera for a still shot but quickly refocused to capture the bird in flight."  
Well done, Jamie! It is a fantastic photo and well deserving of the Photo of the Month title. It's also a nice reminder that it's the unexpected that changes our lives.
For your chance to be shared on our Instagram, Facebook, or Twitter pages, featured on our blog, or even claim the title "Photo of the Month," tag your photos with #VisitLakeCharles.
All Photo of the Month winners receive a FREE mini canvas with the official #VisitLakeCharles hashtag stamp!