View the full Thrive Magazine on Issuu ►
This year marks Ben Herrera's 20th anniversary as a Lake Charles restaurateur. He first opened DeAngelo's Pizzeria Company in 2001, but that eatery was destroyed in a fire in 2008. Herrera rebuilt his establishment in 2009, changed the concept to upscale casual, expanded the menu, and renamed it 121 Artisan Bistro. "It's been a local dining staple for over ten years;' he says. Damage to the structure from Hurricanes Laura and Delta was minor and superficial, which allowed Herrera to reopen quickly. "121 Artisan Bistro was one of the first full-service, independent restaurants to reopen after the storm:' 
Herrera acquired majority ownership of City Market and Deli last May, which he is reopening as a new restaurant called The James 710. Hurricanes Laura and Delta and the COVID-19 pandemic brought progress on that property to a halt, but Herrera intends to open his newest restaurant sometime this month. He's been renovating the building and plans a Modern American cuisine menu with a social, upscale casual atmosphere, and outdoor patio dining available year around. This building also suffered minimal loss due to the storms.
Last fall, Herrera became the majority owner of Restaurant Calla, another popular eatery. Renovations after the acquisition started in October and Herrera reopened in December. He says Calla has been one of his favorite restaurants and he's passionate about keeping the brand and name going. "I just didn't want to see it turned into office space. Herrera says patio renovations are in the works to offer year-round outdoor dining at Calla, as well. Calla sustained minor damage due to the storms.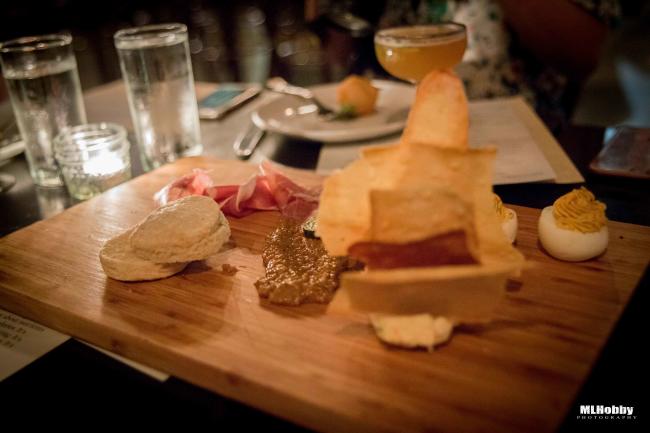 We were fortunate that all three buildings were well built and incurred minor damage; unlike my home which was destroyed."  As if these projects weren't ambitious enough, Herrera says he has a food trailer opening in March on Beglis Parkway in Sulphur and two other eateries in the planning stages. During the challenging events of 2020, when most businesses struggled financially, Herrera says he decided to be 'bullish' rather than hold back as a businessman. "There are many opportunities for restaurants right now. Unfortunately, several might never come back. But we need great restaurants. I want to give back to the community that supported us over the years by providing jobs and places to go out and socialize. I want to keep the economy going.