Some days are too hot, some days are too cold, and some days are to wet, but Bayou Magic Fun Center always feels just right because it's indoors! I got to visit this new family-friendly attraction for a couple hours on the weekend, and I was pleasantly surprised by what I found as a parent of three children 5 and under.

Sometimes when I take my kids out, it can be a little overwhelming depending on the location. Bayou Magic Fun Center is large enough to have all of the regular things you would expect at an arcade but not soo large that you will lose track of anyone. With all sorts of fun games, ranging from a modern take on the old space invaders classic to skee-ball to a new interactive competition style game called Time Freak where you run around a tiny room to mash buttons you're sure to have enough to keep yourself and your little ones entertained. You can even earn tickets to redeem for prizes on the prize wall! Look out copter drone, I'm coming for you!

Perhaps the coolest feature of the fun center is the putt-putt course. It's no ordinary putt-putt course however, it's black light enhanced! I was very impressed with the creativity of the murals and the vibrancy of the experience. While it is not a particularly long course, only 9-holes, it was enough to give me my putt-putt fix.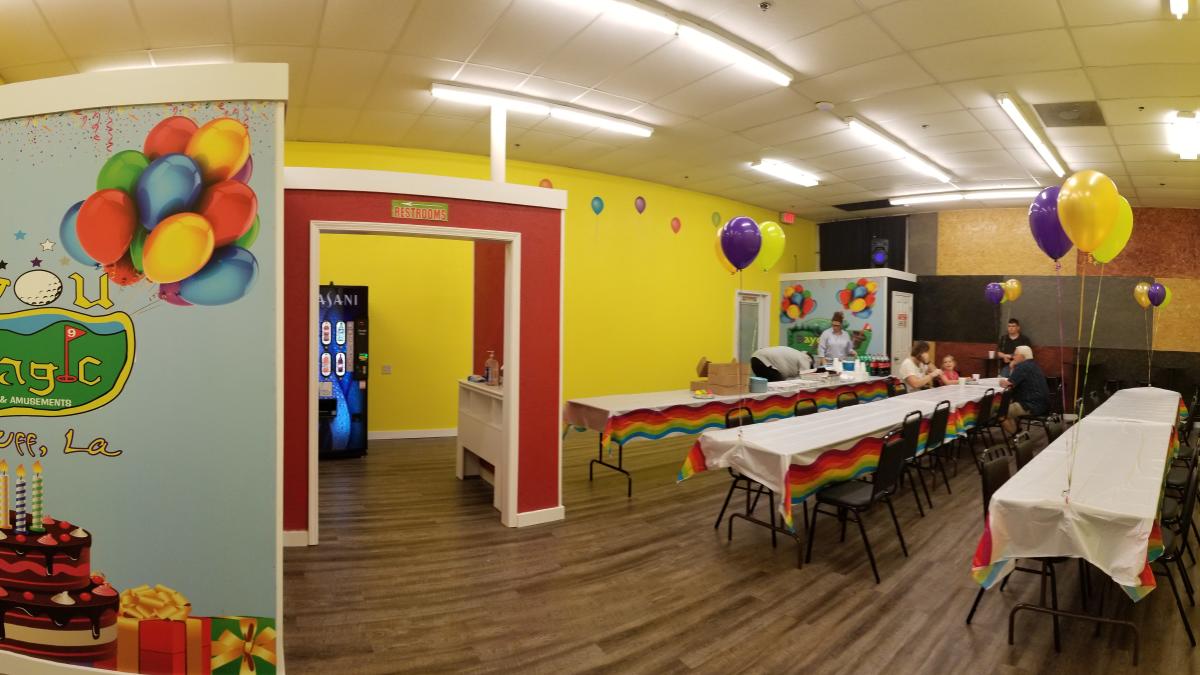 What's more, I found out from the owner that they have dedicated party space in the back of the fun center that you can rent out for parties! He even noted that there was a special room for parents to retreat to for a quick respite from the chaos if needed which included some TVs and a sitting area.
For more great family-friendly activities and things to do, click here!