Nature's beauty abounds in Southwest Louisiana. This becomes clearer to me as I look through all of the great photo travelers and locals share with #VisitLakeCharles.
The one that caught my eye recently was an image from Sam Houston Jones State Park. Popular for its hiking trails that wind throughout the park, numerous waterways and bird watching opportunities – our state park is perfect for serious outdoor adventurers or for those looking for a leisurely stroll. Our Photo of the Month winner Blake Donahue was biking when he captured this moment.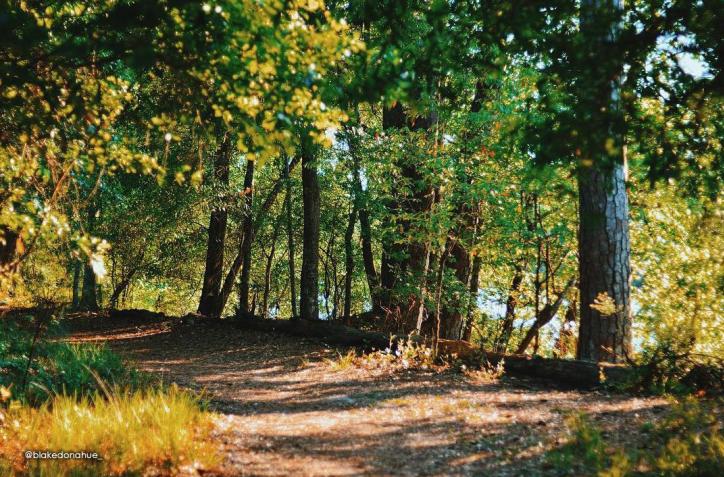 "I decided to take my bike for a spin along the Orange trail, which is aptly named since the sun shines right through the trees at that time. As I was riding along, I saw a beautiful scene before me and couldn't help to take the photo."
Blake, I'm so glad you took that photo! Congratulations on Photo of the Month.
For your chance to be shared on our Instagram, Facebook, or Twitter pages, featured on our blog, or even claim the title "Photo of the Month," tag your photos with #VisitLakeCharles.
All Photo of the Month winners receive a FREE mini canvas with the official #VisitLakeCharles hashtag stamp!